Homes to Look for in the Portland Metropolitan Area
Posted by Jordan Matin on Monday, April 12, 2021 at 11:40 AM
By Jordan Matin / April 12, 2021
Comment
It's no secret that becoming a homeowner in today's housing market has become increasingly challenging over the years. A prominent seller's market has created an environment in which high demand for homes outweighs low supply.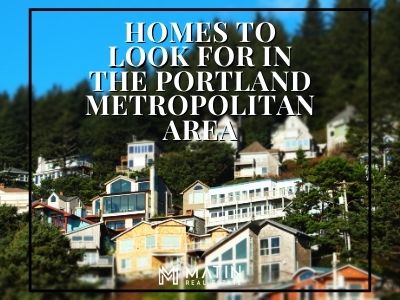 Experts remain uncertain as to when exactly the market will begin to turn around and favor the buyer. Even more uncertain is the trajectory of home prices. Will they continue to rise or will they eventually come down to a more reasonable level. While answers to these questions may not come for a period of time, what is clear is that there are still places around the United States that have homes to sell if you can afford them. One such place is the Portland Metropolitan area.
Centering around Portland, Oregon, and spilling over into the state of Washington, the metropolitan area of Portland is home to approximately 2.7 million people. This area comprises the Oregon counties of Columbia, Washington, Clackamas, Multnomah, and Yamhill, and the Washington state counties of Clark and Skamania. Job opportunities, quality of life, home value, and more are just a few things contributing to the metro area's continued success. If you're curious about the types of homes, prices, and amenities available to the Portland Metropolitan Area, here are a few things to keep in mind:
Price ranges
Whether you're looking for a mid-range home or a more premium valued home, there are great options for you. On average, available homes start as low as $229,000 and get as high as $1.39 million for a four-bedroom and four-bathroom home.
Types of homes
The average number of bedrooms and bathrooms for homes on the market in the metro area currently is about 3 bedrooms and 2 bathrooms. If you value plenty of space in homes, you'll be pleased to know most of the homes available offer well over 1,000 square feet in each house.
Amenities
Let's face it: it's nice having the cherries on top when it comes to extra amenities that come with a good home. If you like an open concept in the living room and kitchen, you'll like what's on the market right now. Gas and electric fireplaces are available in certain homes. Big yards are plentiful. Some homes have stainless steel appliances and two-door garages. There's something for just about everyone!
Homes are in short commodity right now but it's not impossible. The thing is having an agent and a team behind you doing the heavy lifting and hard work for you. Let the Matin Real Estate Group be YOUR key to getting the home you want.