Homebuyers Who Don't Have Great Credit Should Start With These Steps
Posted by Jordan Matin on Monday, March 1, 2021 at 11:00 AM
By Jordan Matin / March 1, 2021
Comment
Buying a home is a major part of the American dream, but it's not always easy to attain, especially if you have poor credit or have struggled with your finances in the past. Lenders want to see certain numbers to ensure you can pay back a loan, and buying a home these days is extremely difficult without one.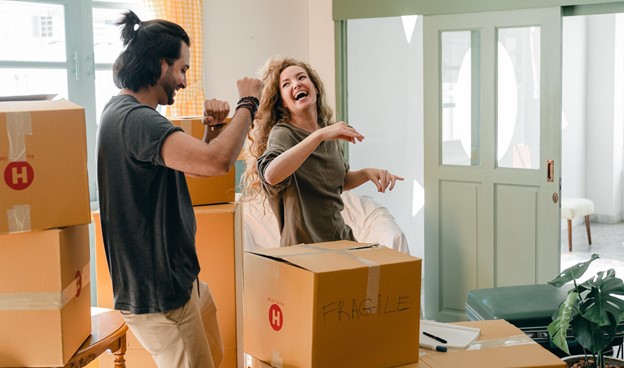 The good news is that there are a few things you can do to boost your credit and make a home purchase more attainable. Start by looking for small ways to save money so you can begin paying off debt and working on your credit score, then do some research on your loan options to find out what you can expect for a down payment, or whether you need one at all.
Pay down what you owe
Many Americans struggle with debt, which can make large purchases such as a house or car much more challenging. If you have high credit card balances or owe on a major loan, it's crucial to start paying them down now in order to get your credit in good shape. Keep in mind, however, that closing an account may have a negative effect on your score, so it's best to just get a zero balance. If you owe on several accounts or have some in collections, it might be helpful to apply for a single consolidation loan to get those individual debts off your credit score. This will make you eligible for much better terms on a home loan.
Pay on time
If you don't have a large amount of debt and don't have much credit built up, try to pay what you do owe on time. This applies to utility bills and other monthly payments. Just opened a credit account? Pay the bill early and keep the balance under 30% of the limit so you have some available credit, as this affects your score as well. Having a few different types of accounts can be helpful in establishing a history so that lenders can gauge your ability to pay back your loan on time.
Keep tabs on your score
Even if you're paying bills on time and working on your debt, it's essential to keep up with your credit score to make sure you're on track. Fortunately, there are several resources available these days that will help you stay on top of what you owe and even dispute credit errors. Look for a monitoring app that won't ding your score when you check it; some of these will also help to prevent identity theft and provide security for your credit accounts. The more you understand about your credit history, the easier it will be for you to secure a loan with good terms.
Look for a loan that works for you
There are many different types of loans available according to what area you live in, whether you're a veteran and whether you have an adequate credit history. People with little or bad credit can apply for a loan that's backed by the FHA, but these typically carry a higher interest rate than other loans as well as a bigger down payment. If you meet certain income requirements, you may be able to apply for a Rural Development loan, which would allow for little to no down payment at all. Do some research to find out which loan would work best for your specific circumstances.
Buying a home is a major life event, so it can be stressful at times. The key to making it a smooth process is to come prepared by getting your finances in order, getting pre-approved for a loan so you'll know how much you're able to spend, and doing research to find out what lenders and sellers are looking for. By utilizing resources, you can find your dream home in no time.
Contact our office at any time for more information on buying a home in Portland and the surrounding area.
Contact Us Today For Mortgage Information