Home Inspection Checklist: Problems To Look For & Mistakes To Avoid
Posted by Jordan Matin on Monday, July 20, 2020 at 3:14 PM
By Jordan Matin / July 20, 2020
Comment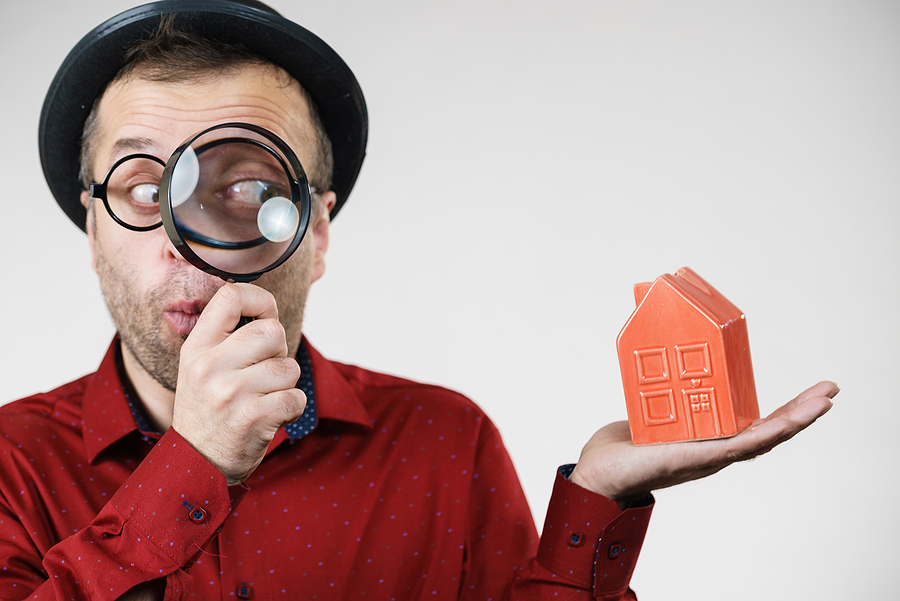 While buying a home can be a fun and exciting time in anyone's life, it can also lead to more than a few headaches if you don't fully know what you're getting yourself into before making an offer. Upon first entering many homes for sale, chances are you'll find plenty of desirable finishes and features like freshly painted walls, sparkling new kitchen appliances, and beautiful hardwood flooring throughout. But what the untrained eye might not notice at first glance, which may include things like hazardous electrical wiring, dangerous foundational cracks, or a partially worn out roof just to name a few, could end up costing you thousands of dollars in additional maintenance costs not long after you sign on the dotted line.
To avoid these and other unwanted surprises, home buyers should always hire a home inspector to do a thorough walkthrough of a home they're serious about purchasing. As a buyer, a professional home inspection will help give you a much better understanding of a property's condition, ensuring you're making the right investment decision. But even with the peace of mind a home inspection provides, remember that home inspectors aren't perfect and it is ultimately up to you to make the best decision possible when buying a new home. So if you're like most people and don't have a whole lot of experience inspecting a home's condition, here is a quick overview of what to look for when previewing a property you're interested in buying.
Foundation
Scan walls, ceilings, and a home's exterior for obvious cracks and structural issues.
Problems with a home's foundation tend to be one of the easier issues to uncover. But they can also be among the most serious at the same time. When first touring a home, be sure to look closely at the base of the walls and also at each room's ceiling. Also remember to look around the exterior and make sure there aren't any oversized tree roots infiltrating the edge of the home. If any obvious cracks are exposed in any of these areas, the foundation could very well be compromised.
Water Damage
Water damage is most common in kitchens, bathrooms, and the basement so be on the lookout!
Water damage to a home can be unsightly and also lead to other major problems down the road. Serious water damage from a floor, fire, or leak can cause significant structural issues while minor water damage will typically lead to cracked or warped flooring, cabinet deterioration, and mold. In many homes for sale, the basement is usually the most common place you'll find water damage but the bathrooms and kitchen are also obvious locations in a home you'll want to pay close attention to as well.
Asbestos, Mold, and Other Toxins
An important safety measure for buyers looking at older homes.
If a home you're considering was built prior to 1980, you'll definitely want to check it for asbestos. According to the Environment Protection Agency (EPA), asbestos was commonly used in building materials prior to the '80s and is a known human carcinogen that is the only proven cause of mesothelioma. Common materials where asbestos is commonly found include the following:
Cement roofing and siding shingles
Home insulation in homes built between 1930 and 1950
Textured paint and wall patching compounds
Walls and flooring surrounding wood burning stoves
Older vinyl floor tiles and vinyl flooring adhesives
Oil and coal furnace insulation
Older hot water and steam pipes
Pests
An unpleasant yet necessary aspect to properly inspecting a home.
If you haven't already noticed in other places you've lived, pests can be very good at staying out of sight. Despite their elusiveness though, you might be surprised at just how many signs you can look for that can signal a much larger problem with pest infestation. Here just just a few you'll want to be on the lookout for when doing your walkthrough:
Dead bugs around window ledges and in the basement
Noticeable pest droppings
Small holes or gnaw marks in the floors and walls
Hollow-sounding wood
Damaged plants outside
Ant hills in pavement cracks and along fence boundaries
Unpleasant or musty smells and odors
Faulty Plumbing & Electrical Wiring
You don't have to be a pro to spot plumbing and electrial red flags
Unless you're or a plumber or electrician, checking for faulty plumbing or electrical wiring isn't easy. But even without much experience, home buyers can still be on the lookout for flickering or dimming lights, poor water pressure, or leaks around the sinks and toilets. Electrical issues also result in warm or vibrating wall outlets and a distinct burning smell.
Windows & Doors
Checking windows and doors will help you stay safe AND keep energy costs down.
Examining the condition of every window and door should also be a top priority during a home inspection. Along with the safety component involved with each being able to open, close, and lock properly, strong and sturdy windows and doors also protect your home against the weather outside, which will help maintain your home's condition and also save you on energy costs. During an inspection be sure to check the frames, sills, sashes, and overall condition of each individual door and window.
Roof Problems
Identifying roof problems can and should lead to various negotiation options.
Given a new roof is one of the most expensive home improvement projects out there, making sure the roof on a home you're hoping to buy is in good condition from the beginning is a big deal. If you're planning to apply for a mortgage to finance your purchase, most banks usually require a roof to have a remaining physical life of at least two years, according to the official FHA website. Or, should you be interested in a home that doesn't pass a roof inspection, your options could include any of the following during negotiations:
Lower the offering price and buy the home as-is
Increase the offering price if seller agrees to fix the roof
Apply for a 203(k) loan and bundle the roof repair cost into your mortgage
Are you planning to a move to Portland or Southwest Washington?
Use our advanced map search to
find available home lisitngs
or contact Matin Real Estate, Portland's local housing experts, for help navigating current market conditions. Call or text
(503) 622-9601
!