Smart Tech is in Demand: Top Smart Technology Upgrades with High ROI
Posted by Jordan Matin on Monday, November 8, 2021 at 7:04 AM
By Jordan Matin / November 8, 2021
Comment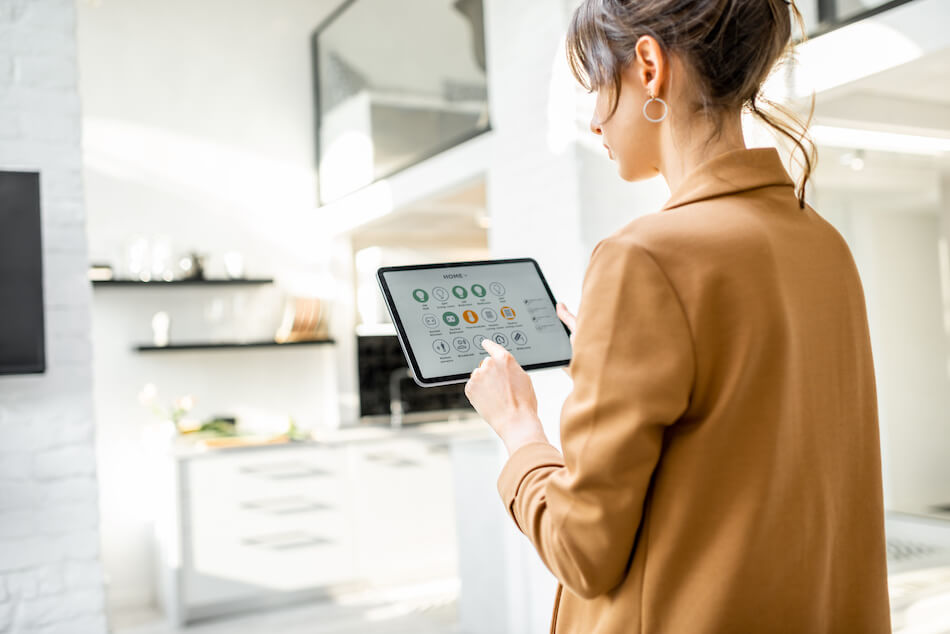 Implementing high-ROI home improvements is always a priority for homeowners. In recent years, residential real estate agents have found that first-time homebuyers most often ask about the presence of smart tech in homes they're interested in buying.
However, sellers or those planning to do so in the future want to get their money's worth on any smart home tech upgrades. While determining the accurate return on investment (ROI) of technology-related technology can be tricky, choosing what's in demand with buyers is a great start. Keep reading to learn about smart home technology that is likely to yield a strong return on investment.
Smart Hubs Are the Heart of Smart Homes
Smart hubs are a vital component of smart homes, as they allow occupants to have an extraordinary level of control over compatible devices via any internet-connected device. From turning on smart appliances to other major systems such as home security and heating and cooling, smart hubs let users activate, deactivate, or remotely set almost any smart device's schedules with ease.
Smart Appliances Hold Their Value
Energy-efficient smart appliances are beloved by homeowners and homebuyers alike. Smart appliances are convenient and can be preset, turned on and off from anywhere, and help save money on energy expenses. Buyers and renters are willing to pay for high-tech appliances with high ROI, such as:
Refrigerators and Freezers
Dishwashers
Ovens and Microwaves
Clothes Washers and Dryers
HVAC Systems and Furnaces
If the dishwasher needs to run or those clothes need to be dried, no problem. Forgot what's on the grocery list or what's in the fridge? A smart fridge can keep a tally and send it right to a smartphone or computer.
Smart Lighting Offers More Than High ROI
One of the most cost-efficient smart technologies to install in a home involves smart lighting features. These systems are generally affordable, and occupants can save up to 12 percent on utility costs, according to EnergyStar.
Smart lighting involves overhead illuminators and can even include indoor and outdoor lamps using a smart hub. They offer 24/7 control over when lighting is turned on and off and can serve as additional protection when occupants enter and leave home after dusk.
Smart Heating and Cooling Tech in Homes
The cost of heating and cooling is typically the most significant expense that owners have for utilities. Renters and buyers, and owners want to save that cash, so they find smart-tech heating and cooling that can be controlled and customized to be appealing overall.
The first step is to add a smart thermostat for the central system. There are also smart vents, and both the heating and cooling and the vents can be controlled, with the latter featuring room-by-room adjustment abilities. Timers can be scheduled for the entire HVAC set up and operated from anywhere at any time. ROI on the higher end is very likely for this upgrade.
Smart Home Security Systems and ROI
Have access to door locks, window locks, motion sensors, security cameras, and enjoy having control of it all with the touch of a button. Additional features that bring an exceptional return on value include floodlight activation, doorbell monitors, and facial recognition.
Smart door security setups can be set to allow in-house guests, service providers, and other authorized persons when owners are away. According to a survey by asmag.com, these systems are among the most in-demand smart home tech additions buyers want today to protect their most valuable possessions and occupants. After all, what price can one put on increasing security at home?
Smart Tech Pays Back!
While many smart home technologies are available today, these are upgrades that are most in-demand and offer a great return on investment. Got questions? Contact a contractor familiar with smart homes, or inquire with a local real estate professional like Matin Real Estate about which smart tech improvements buyers and renters are looking for the most.