Four Up and Coming Neighborhoods in Portland
Posted by Jordan Matin on Tuesday, April 6, 2021 at 7:43 AM
By Jordan Matin / April 6, 2021
Comment
As spring continues to move forward, more and more people continue to look for a new place to live. It's not simply a physical structure people want to move into, however; it's a sense of belonging in a thriving community of people who want to make their neighborhood a better place.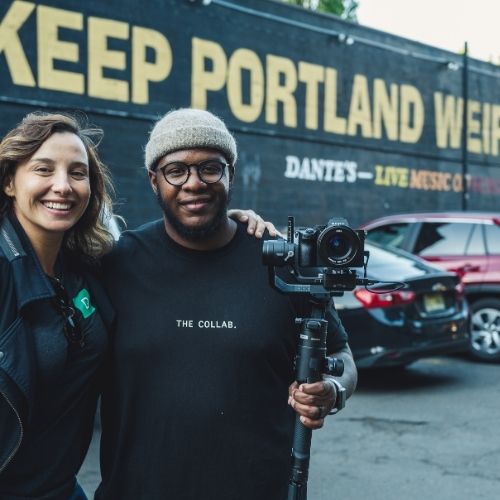 Portland, Oregon, has seen steady growth over the past several years. Just last year alone, they added over seven thousand new residents into their communities. If you've considered moving to Portland, you may be looking for growing communities yourself. Fortunately, there are several options to consider.
A little over 20 years ago, it would have been difficult to imagine Pearl District as ever becoming a thriving community. Back in the day, this area was known for abandoned warehouses and railroads with little else to offer to those living nearby. Thanks to a community of people with a strong vision, they have turned Pearl District into a thriving area with more and more businesses and restaurants sprouting up. As a new resident, you will have access to a plethora of stores and parks, and other means of entertainment. There are also varieties of homes from studio apartments to luxury homes and anywhere in between.
Nob Hill is another one of these communities that has seen much growth over the years. It's a moderately wealthy neighborhood; however, it does have plenty of middle-class homes available as well. If boutiques and local coffee shops and restaurants especially appeal to you, you'll find plenty of those around the neighborhood. Nob Hill is also home to Forest Park, which is a 70 mile-long stretch of walkways and beautiful nature anyone can see and experience. You can also find plenty of good-quality schools such as Emerson School, Metropolitan Learning Center, and Cathedral School.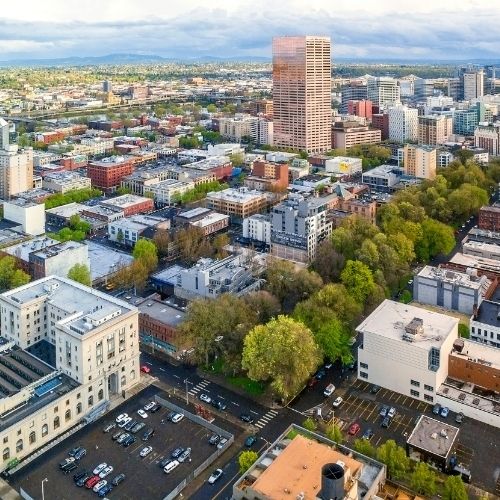 This lovely area of Portland has much to offer in the ways of outdoor activities, strong communities, and good homes. If you like amusement parks, you'll want to check out Oaks Amusement Park, which has a combination of new and classic rides and fun activities. Check out Sellwood Riverfront Park, which also gives access to the popular Willamette River. Enjoy a mixture of older and newer homes. No matter what type of income class you fall under, Sellwood-Moreland has something special for you.
Located in the northern section of the Portland area, Portsmouth is known for having a more urban, diverse population. It's a great area for middle to upper-class families to make a living and support their families. The median home value sits at approximately $312,451. Portsmouth also has access to multiple parks, including McCoy, Northgate, and Columbia Park, and Annex.