5 Energy-Efficient Home Improvements with Great ROI
Posted by Jordan Matin on Friday, October 29, 2021 at 6:43 AM
By Jordan Matin / October 29, 2021
Comment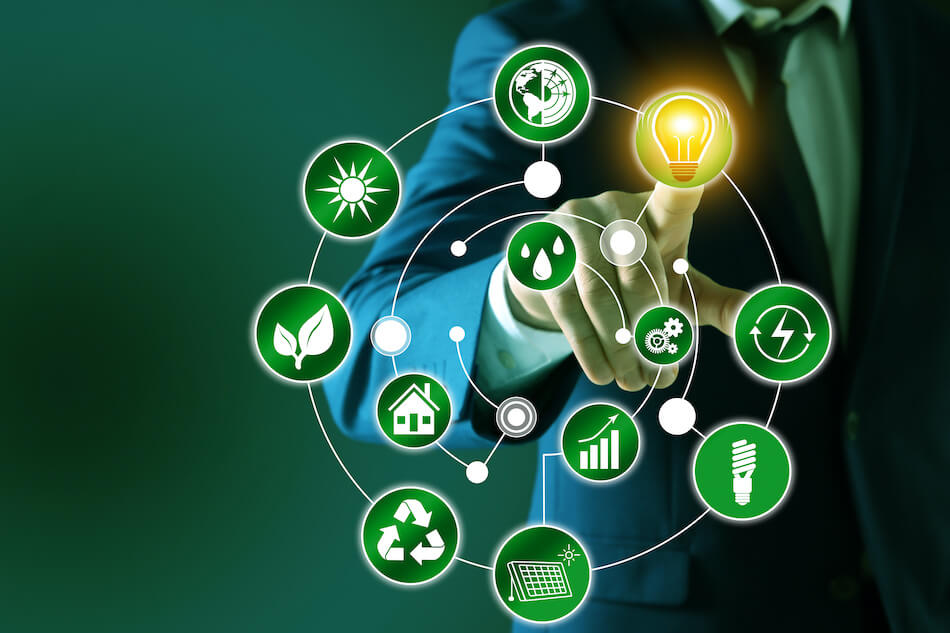 Having a home with energy-efficient features will save current owners money on utilities and help the planet, too. However, what will these upgrades be worth to potential buyers should a sale occur down the line? The answer depends on the type of energy-efficient feature. Keep reading to learn about the energy-efficient home improvement projects that bolster return on investment with everyday savings and increased property value.
Smart Appliances Have Great ROI Potential
Today, homebuyers relish having conveniences at their fingertips, and smart appliances are some of the most desirable home features to buyers. Technology abounds, and there are numerous appliances that EnergyStar recommends that are not only "smart" but also energy efficient. Some of the best appliances to invest in with a great return on investment include:
Ovens & Ranges
Refrigerators & Stand-Alone Freezers
Laundry Washers & Dryers
Dishwashers
Smart Lighting Installations
Smart appliances can be controlled remotely, making it easy to dictate when they operate. They simplify life for occupants, so their value to many is priceless.
Finished Basements Pay Off with Energy Efficiency
In northern areas and coastal communities and northern regions like Portland, Oregon, a finished basement can offer an exceptional return on investment. For every $1,000 spent on upgrading a basement, sellers can expect to see an ROI of around $700 on a mid-range upgrade.
Energy-efficient inclusions should account for exterior and interior insulation since drafty basements can drive up costs for heating and cooling. Homeowners can make their basements even more energy-efficient by selecting energy-saving flooring options or water-efficient appliances in the basement's bathroom.
Solar Panels are a Solid Investment for Homeowners
Solar panels can be installed on the ground level or placed upon the top of the roofing, and there is even tape that can be applied atop the surface to bring in free energy. While this investment was a major one upon its inception, prices have gone down, and governmental agencies both in state and nationally are offering substantial rebates for their purchase and installation.
On average, solar panel installations range between $10,000 to $15,000, but the ROI is excellent at an estimated 85 percent of their initial cost. As a bonus, any excess energy the system stores can often be resold to electric companies in exchange for credit or cashback.
Upgrade to an Energy-Efficient Heating and Cooling System
According to the Department of Energy, around 43 percent of the energy used in homes falls within the realm of heating and cooling costs. Installing a smart thermostat along with an energy-efficient HVAC system can save a good bit of money for current owners. Should the home be sold, the National Association of Realtors estimates that just over 70 percent of the initial investment can be recouped. Be sure to look into local, state, and national rebates that may be available to assist with negating upfront costs.
Window Replacement Offers a Nice Return on Investment
Several energy-efficient window options are available today, including tints, dual and triple panes, low E-glass, and thermal panes that deflect light and keep indoor temps maintained much better than standard windows. According to Consumer Reports, efficient windows offer an estimated 70 percent return on the primary investment, with EnergyStar citing energy savings that can reduce bills as much as 15 percent.
Invest Wisely for Optimal Return on Efficient Home Upgrades
When putting in those hard-earned dollars to make energy-efficient upgrades to the home, it is always a good idea to focus on maximizing daily savings and overall property value. Energy-efficient upgrades should also serve to make homeowners' lives easier. After all, when choosing home improvement projects with a high ROI, it's also worth prioritizing quality of life.