Driving in Salem OR: Salem Drive Times, Rush Hour, & Traffic Tips
Posted by Jordan Matin on Thursday, October 26, 2023 at 11:41:22 AM
By Jordan Matin / October 26, 2023
Comment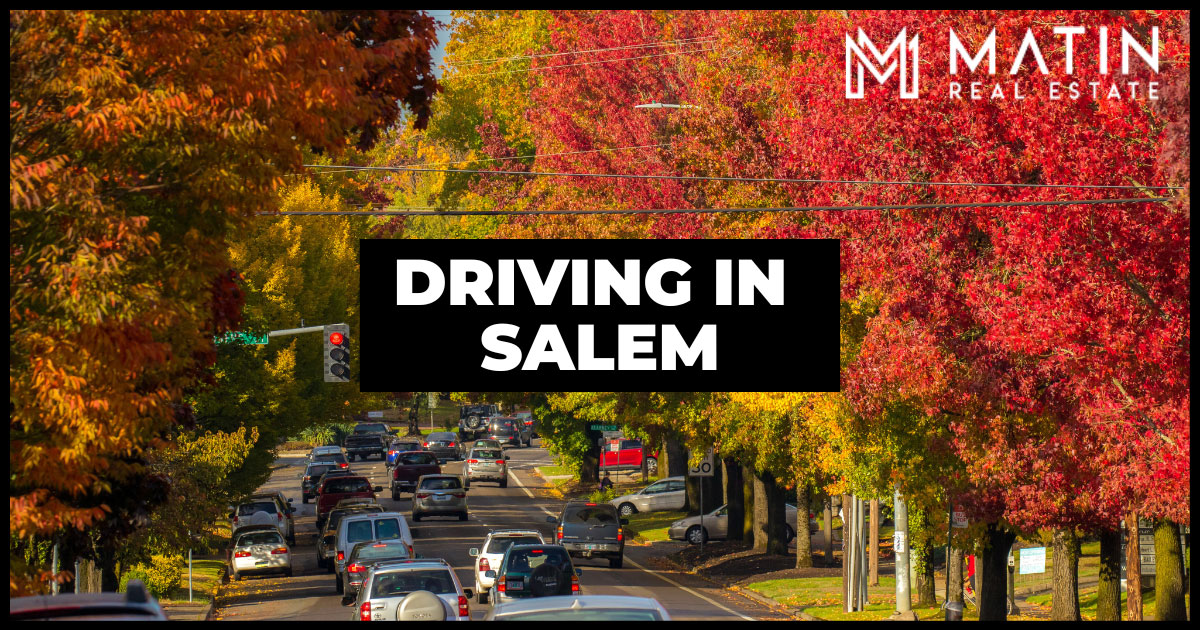 In the heart of Oregon's picturesque Willamette Valley lies Salem, a city known for its rich history and thriving culture. Those who have made the move to Salem encounter diverse terrains and historic landmarks as they drive through the vibrant downtown area to the peaceful countryside. Let's delve into the unique aspects of driving in Salem and the surrounding Marion County region, exploring its scenic routes, traffic dynamics, and the critical relationship between the city and its roads.
Get to Know Your Major Roads in Salem
Interstate 5 is one of the most important commuting roads in Salem—and for the entire West Coast. I-5 is a north-south freeway that runs from the US-Mexico border to the US-Canada border. It passes through East Salem and is one of the fastest ways to commute for residents working in Portland's economy.
Highway 22 is one of the most important east-west routes in the city. In fact, it's the only way to get across the Willamette River between Downtown Salem in the east and the neighborhoods of West Salem and Salemtowne on the other side of the river. After crossing the river and winding through the middle of Salem, Highway 22 changes names several times. Once it intersects with I-5, its name reverts back to Highway 22 as the road continues to the southeast.
The Willamette River borders Salem in the west, while the northern border of downtown is roughly Marion Street, and the southern boundary is Pringle Creek. The Oregon State Capitol is just a few blocks east of downtown, bordered on the north and south by Court Street NE and State Street, respectively.
What to Expect Driving at Different Times of Day
Traffic in Salem is fairly manageable compared to similar-sized cities. The average one-way commute is 24 minutes—shorter than both the national average and for commuters driving in Portland.
About 72 percent of Salem workers drive their own car to work, and around 10 percent of Salem workers carpool to the office. The city does have rush hour periods every day, and drivers should expect congestion during these times. The morning rush happens from 6:00–8:00 a.m., and the afternoon rush lasts from 4:00–6:00 p.m.
The blocks around the State Capitol building and grounds, especially between downtown and the Capitol, become very congested every weekday morning.
Additionally, West Salem has seen significant growth in recent years, with a share of Salem's new construction homes and condos coming in. This means that there is a lot of eastbound traffic heading into Downtown Salem across the Center Street Bridge, which creates heavier traffic in that area.
The areas around the freeway entrance on I-5 also see heavy morning traffic as people are commuting north towards Portland for work.
Parking in Salem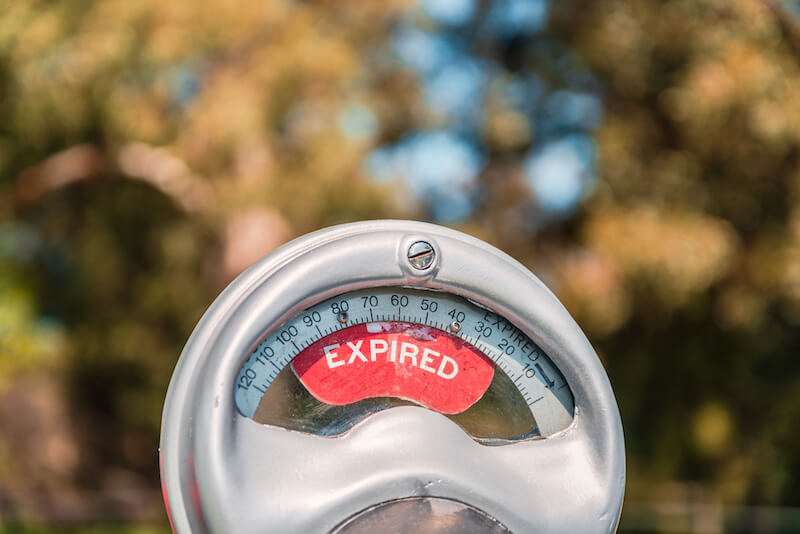 Parking is strictly enforced in Salem, in both commercial and residential districts. The city has free temporary parking spaces in Downtown Salem for customers shopping; for everyone else, there is metered parking and a variety of paid parking permits. Workers can apply for a carpool parking permit. Residential parking permits also discourage unauthorized parking in neighborhoods.
All the various types of permits and their descriptions are available on the city's Parking Services website.
Salem Public Transportation
As the capital city of Oregon, Salem is a popular place to live and work. In addition to being one of the most walkable communities near Portland, the city has a robust public bus system to help commuters get to and from work, shopping, and other errands. There is also Amtrak train service to the Portland-Vancouver Metro area and other destinations. Within the city, there are also Uber and Lyft drivers and a taxi service.
Cherriots
Salem's unofficial nickname is "The Cherry City," and its public bus and paratransit system is called Cherriots. Around 13,000 people ride the Cherriots system every weekday, so while it's not as robust as the public transportation in Portland, it provides great coverage for a city of Salem's size.
The services are divided between Cherriots Local (within Salem) and Cherriots Regional, which are routes that run between Salem and nearby cities. There are eight regional routes and 20 local routes in Salem. When looking for bus routes on the Cherriots map system, the routes designated with an 'X' are regional.
For example, Route 20X, North Marion County/Salem Express, runs between Salem, Silverton, and Woodburn. Route 40X, Polk County/Salem Express, runs between Salem and Independence, Monmouth, and Dallas. There are also routes to Wilsonville, Santiam, and numerous other towns. Route 1X runs between Salem and the city of Wilsonville—one of the southernmost communities in the Portland Metro Area.
Youths 18 and under can ride the bus for free, with no pass required. Seniors (60+), disabled persons, and riders with red, white, and blue Medicare cards are eligible for reduced fares. Cherriots Fares can be paid with a Cherriots Tap Card or using a smartphone app that the service provides.
Amtrak
Amtrak train service is available from Salem as well. The Amtrak station is in the city, off 13th Street SE and southeast of the Oregon State Capitol. The train is much slower than driving a personal car or taking the bus. However, it is useful for many college students who don't have cars and need to travel to their homes in Portland, the city of Vancouver, and more.
The train is not typically utilized for daily commutes to Portland because the route takes nearly 90 minutes. The earliest daily train to Portland from Salem departs around 6:40 a.m. and arrives at Union Station at 8:05 a.m.
On weekdays, multiple trains run from Salem to Portland. Fares vary depending on add-ons and whether a rider travels in Business or Coach class.
Commuting to Portland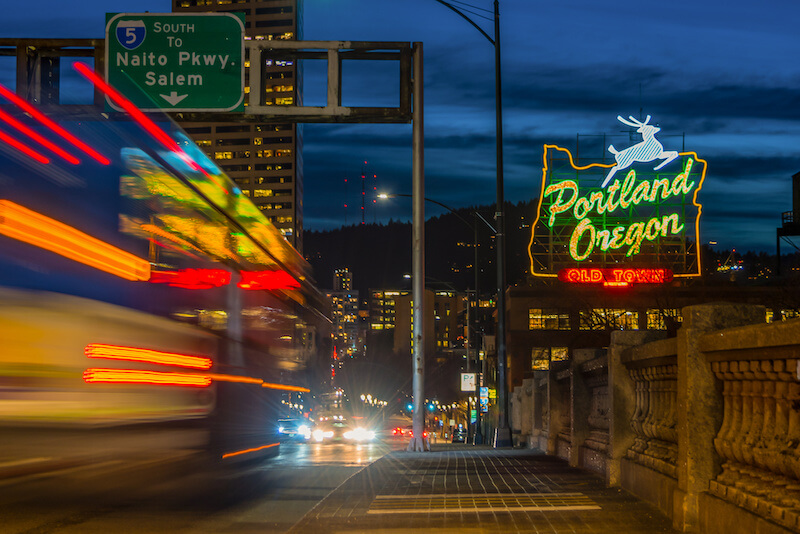 Most Salem residents work in the city or one of the nearby towns. However, some do commute to Portland for work. It's about 46 miles from Downtown Salem to Downtown Portland.
The fastest way from Salem to Portland is to take Interstate 5 north. During non-rush hour traffic, this can take over 50 minutes. During rush hour times, commuters should expect delays. I-5 is best for people commuting into Portland if they work west of the Willamette River.
For those who work on the east side of the river in some of Portland's best suburbs, such as Clackamas or Gresham, it's better to take I-5 north and then get on Interstate 205. Depending on their final destination, this route can be a 90-minute trip one-way.
The heaviest traffic that Salem commuters encounter on the drive to Portland is always in the Wilsonville area. Traffic tends to back up at the Willamette Bridge and throughout Wilsonville, as so many additional people are on the freeway trying to get to Portland.
Riding the bus from Salem to Portland is not always viable for commuters. While it can be done, it can potentially turn the commute into a longer journey.
Other Helpful Things to Know
Salem gets snowy and icy conditions on the roads every winter. Studded traction tires can be a big help in controlling a vehicle on ice. If traveling out of town to a hilly area nearby, it's a good idea to carry a set of tire chains. Motorists should also always carry an emergency kit during the winter.
Getting Around in Salem, OR
Driving in Salem, Oregon, can be more than just a means of transportation—it can be an exploration of the city's charm and character. Part of the area's growth can be attributed to the lower cost of living in Salem, but such growth would be limited without an effective system of roads and highways. From its downtown core to its tranquil outskirts, Salem's roads beckon drivers to enjoy the journey. Whether you're a local or a visitor, the experience of driving here offers a unique blend of nature and urbanity that embodies the Pacific Northwest's spirit.