Milwaukie Traffic 101: How to Get Around Milwaukie Like a Pro
Posted by Jordan Matin on Monday, November 6, 2023 at 10:00 AM
By Jordan Matin / November 6, 2023
Comment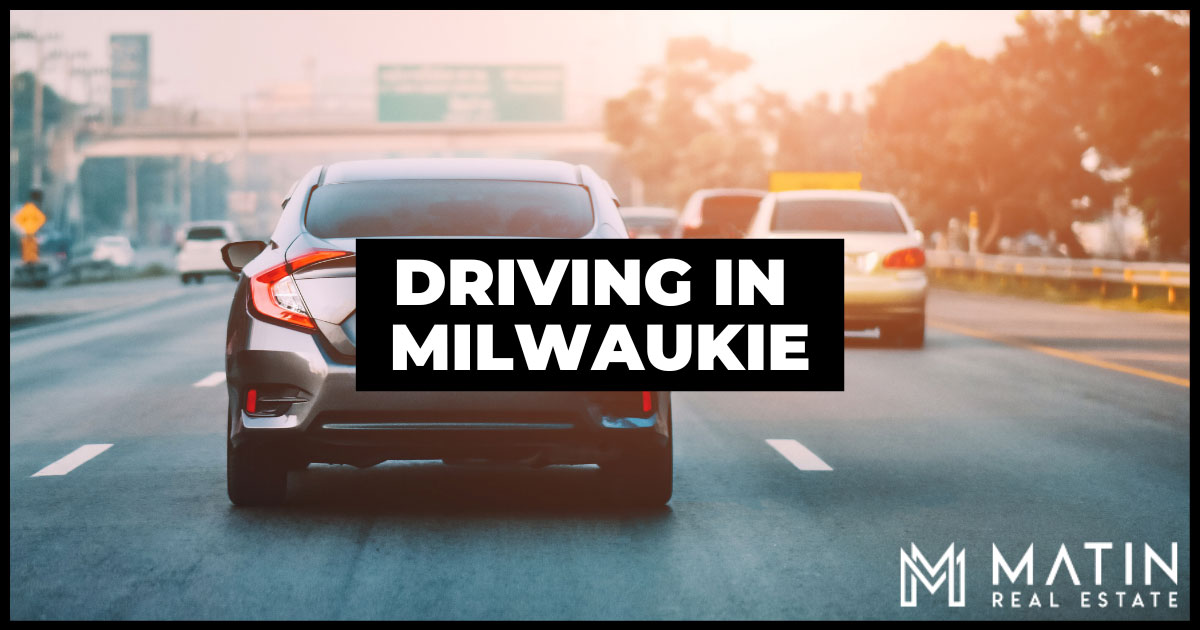 There are various options for navigating through the city of Milwaukie, OR, from driving your own vehicle to utilizing public transportation. Understanding the nuances of commuting in this city is crucial for residents and visitors alike. For those pondering the most efficient and convenient ways to travel in and around Milwaukie, one of Portland's best suburbs, learn the following essential information to make informed decisions and enhance your commuting experience.
Get to Know Your Major Milwaukie Roads
One of the key things to know about when it comes to driving in Milwaukie is that there is no bridge crossing the Willamette River on the city's west side. If a resident is heading west to communities like Tualatin, West Linn, Beaverton, or Portland, they must drive north to Portland's Sellwood-Moreland neighborhood to access the Sellwood Bridge.
McLoughlin Boulevard (Highway 99E) is one of the first roads in Milwaukie that commuters should familiarize themselves with. This is a north-south thruway passing downtown and Historic Milwaukie, one of the most walkable areas near Portland. It connects with I-205 at Oregon City to the south and I-5 at East Columbia to the north.
I-205 is the main freeway that bypasses the Greater Portland Area to the east and south. This freeway is east and south of Milwaukie but is one of the fastest routes to Downtown Vancouver or Tualatin. Access the freeway east of Milwaukie via Johnson Creek Boulevard or Harmony Road.
The Milwaukie Expressway is another road to know. It connects Downtown Milwaukie to I-205 east of the city. It also runs through much of the commercial district in the city to access shopping, dining, and entertainment.
What to Expect Driving at Different Times of Day
The Greater Portland Area, including Milwaukie, does experience rush hour traffic every day. The streets become congested in the mornings from 7:00–9:00 a.m. and at the end of the workday between 4:00 and 6:00 p.m., which lines up with the congestion for those driving in Portland. Traffic can slow to a crawl during these times, especially if there is an accident. Most Milwaukie residents—about 70%—take a personal vehicle to work.
The average one-way commute time in Milwaukie is just over 27 minutes. However, about one out of every five commuters in Milwaukie spends 30–34 minutes in one-way traffic every day.
Parking in Milwaukie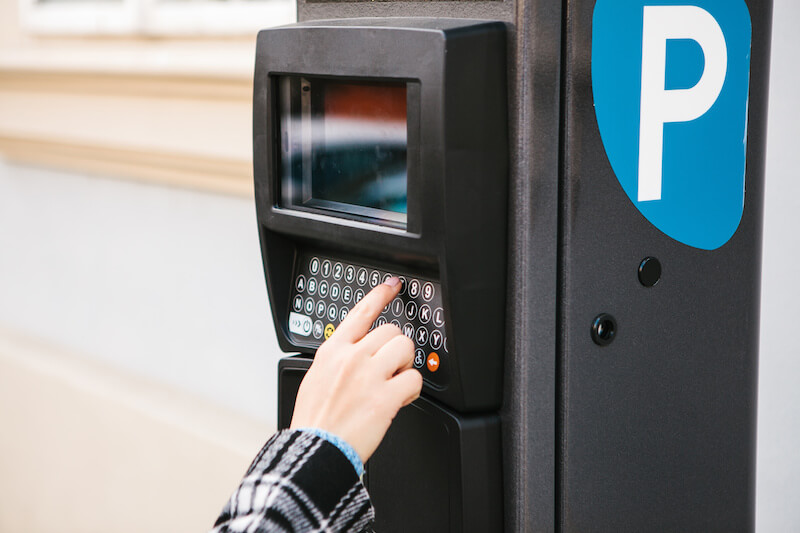 Downtown Milwaukie does have some strict parking rules in place. While there is no metered parking, the parking spaces have strictly enforced time limits. Visitors to Downtown Milwaukie should pay close attention to the signs where they park.
Staying in a parking space for too long will result in a fine. The exception to this is employees who work in Downtown Milwaukie. They can purchase a monthly parking pass, which allows them to exceed the time limits on marked spaces or to park in one of two municipal lots. A first-time offense for staying too long in a marked parking spot can result in a fine.
Milwaukie Public Transportation
The well-equipped public transportation system in Portland offers both trains and buses, and certain lines extend to Milwaukie. About 7% of all Milwaukie residents rely on the public transportation system to get to work every day. Here's a closer look at the public transportation offerings in Milwaukie.
MAX Rail Orange Line
The TriMet MAX Light Rail is the train system in the Portland Metro area. The MAX Orange Line originates in the Oak Grove community, directly south of Milwaukie. It then runs northbound, with trains arriving every 15 minutes throughout the day.
The Orange Line has stops in Milwaukie, Southeast Portland, Portland State University, and the City Center. From the City Center, the Orange Line connects to all the other color-coded lines in the Light Rail system—making it easy to connect to other destinations. Riders can check the MAX Rail website for updated fares.
TriMet Bus
The TriMet Bus system offers some good routes for Milwaukie commuters. Here's a look at some of the main TriMet routes in Milwaukie and where they lead.
Line 152 runs between the Milwaukie City Center and the Clackamas Town Center
Line 70 runs between the Milwaukie City Center and the Sunderland neighborhood of Portland to the north, near the Portland International Airport
Line 32 runs between the Milwaukie City Center and Clackamas Community College in Oregon City to the south
Line 34 begins at the Oregon City Transit Center, continues north to Milwaukee, and then runs east to the Clackamas Town Center.
Line 29 is another weekday route that connects Milwaukie with the Clackamas Town Center.
Line 75 is a lengthy bus route that runs north from the Milwaukie City Center to Columbia and then west to St. Johns. It runs through the North Lombard Transit Center in Northeast Portland.
Line 99 runs from Oregon City through Milwaukie, continuing to Burnside in Portland. Most buses depart every 15 minutes throughout the day.
Check the TriMet Bus website for updated fares.
Driving Times to Nearby Towns
When considering a move to a new city, everyone always wants to know how long the commute will be from their condos or residential homes to nearby cities for work. A sprawling metropolitan area like Portland/Vancouver is no exception. Here is a closer look at commute times and routes between Milwaukie and other cities in the area.
Portland
Downtown Portland is a little over six miles north of the Milwaukie City Center—the fastest route involves taking McLoughlin Boulevard north from Milwaukie.
Commuters can continue on that street until they reach Hawthorne Boulevard in Portland's Hawthorne neighborhood. Turn west and cross the Hawthorne Bridge to reach Downtown Portland. This easy commute is rarely congested, even during rush hour. The only exception to this is when there is an accident, especially on or near the bridge. It generally takes 10–16 minutes to make the drive.
The MAX Orange Line takes 31 minutes to get from Milwaukie to Portland. Taking the TriMet Bus can take up to 50 minutes.
Oregon City
Oregon City is directly south of Milwaukie, with the fastest route involving taking McLoughlin Boulevard south from Milwaukie.
This road ventures all the way south to Downtown Oregon City. Although the two communities are only seven miles apart, this commute often takes longer than the drive to Portland. During rush hour, it can take between 12 and 22 minutes. An alternate route would be to take the Milwaukie Expressway to I-205 and follow the freeway south to Oregon City. However, rush hour traffic usually extends the commute by a few minutes.
The TriMet Bus route between Milwaukie and Oregon City takes 49 minutes. There is no rail service between the two cities.
Vancouver, WA
Downtown Vancouver is 14 miles north of the Milwaukie City Center and a fairly simple commute. Drive north on McLoughlin Boulevard. In East Portland, get on I-5 northbound via Morrison Street (don't get on the bridge). Then, simply follow I-5 north to Downtown Vancouver. Most of the congestion on this route happens in Portland's Lloyd District. This one-way commute can take between 20 and 35 minutes during rush hour traffic.
The fastest TriMet Bus route between Milwaukie and Vancouver's best neighborhoods takes an hour, with a connection in Old Town in Portland.
Other Helpful Things to Know
Homebuyers moving to Milwaukie will learn that much of the terrain here is rolling hills and tree-lined streets—making it difficult to navigate by sight since it's challenging to pick out any landmarks in the distance. Smartphone maps or GPS are invaluable while getting used to driving in Milwaukie.
Traffic in certain parts of Milwaukie moves extremely slowly due to winding streets. This is especially true in the city's center, which has many of Milwaukie's luxury homes tucked away among tall hedgerows. It can be impossible to see around corners in these areas.
The City of Milwaukie actively encourages residents to bike or walk to work or other activities. With this in mind, motorists should always watch out for pedestrians.
Get Around Milwaukie With Ease
Driving and commuting in and around Milwaukie's best neighborhoods is made simple thanks to a spectrum of options catering to diverse preferences and needs. Whether one opts for the independence of driving or the eco-friendly choice of public transit, understanding the city's transportation dynamics is key. Embrace a smoother commuting journey in Milwaukie by equipping yourself with the knowledge to navigate its roads and transit systems efficiently.