4 Best Southwest Hills Portland Communities with Trails: Where to Get Your Steps In
Posted by Jordan Matin on Monday, September 18, 2023 at 11:14:02 AM
By Jordan Matin / September 18, 2023
Comment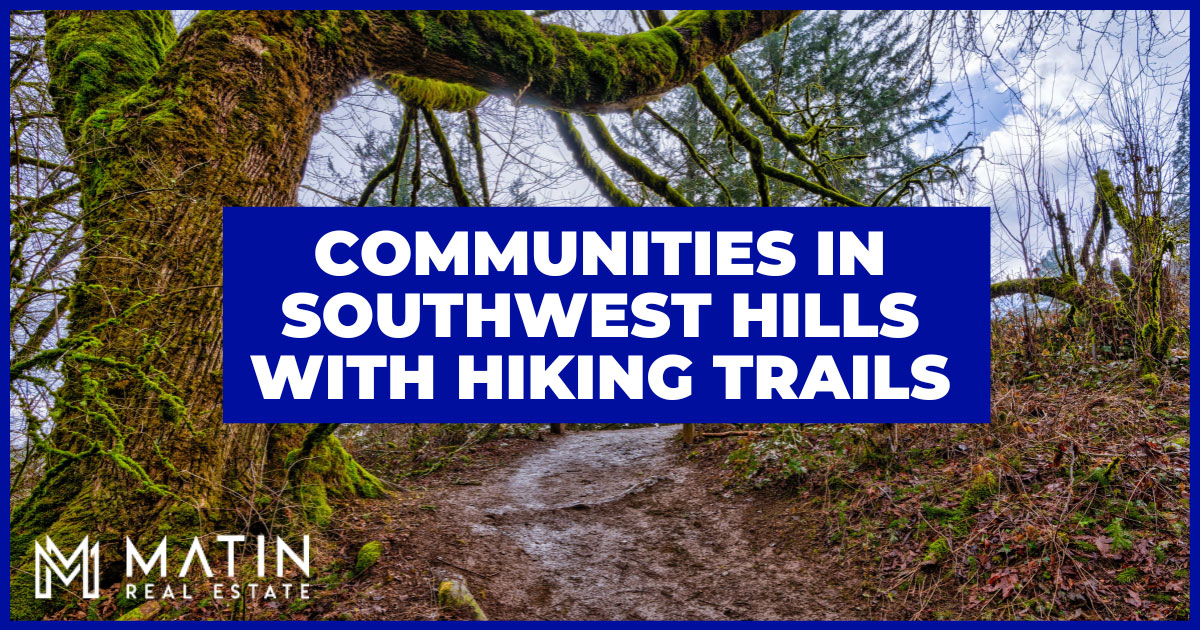 The Southwest Hills region of Portland boasts a harmonious blend of residential communities and natural beauty. Many communities in this area seamlessly intertwine with the picturesque trails that invite residents to explore their verdant surroundings. Let's walk through the communities fortunate enough to have adjacent hiking trails, which enhance the area's appeal, add to the bounty of outdoor activities in Portland, and offer a lifestyle that combines urban comforts with nature's serenity.
Portland Heights
Portland Heights is located in SW Portland and is tucked away in the hills above Downtown Portland. This popular neighborhood is conveniently located near downtown and the Westside tech corridor. Outdoor activities like hiking are a popular choice among Portland Heights residents. There are many wonderful hiking trails in the community, including:
The Marquam Trail is located in the Marquam Nature Park bordering SW Fairmount Boulevard. This trail features a 1.4-mile hike with elevation gain, opening to beautiful views of the mountains.
The White Pine View Trail is located on SW Fairview Boulevard and includes beautiful pine trees, wonderful river views, and a dog-friendly area for pet owners.
Stearns Canyon Trails/Cloud Forest Walk is a beautiful kid and pet-friendly hiking area. This trail is located near W. Burnside Street, near the Portland Japanese Garden.
Flicker Trail is a serene, wooded park and trail hike with paved paths filled with an array of native plants. This beautiful hiking trail is located off SW Marquam Hill Road.
Homes in Portland Heights feature an assortment of styles, including traditional and mid-century modern. Most townhomes and homes are located on the hillside with awe-inspiring views of Downtown Portland. Small bungalows in the area list from the $500s, but most homes are priced from the $900s–$2 million. Condos tend to range between $700,000 and $800,000. Homebuyers here have close access to all kinds of local amenities, including shopping, dining, hiking and nature, breweries, tech companies, and much more.
Healy Heights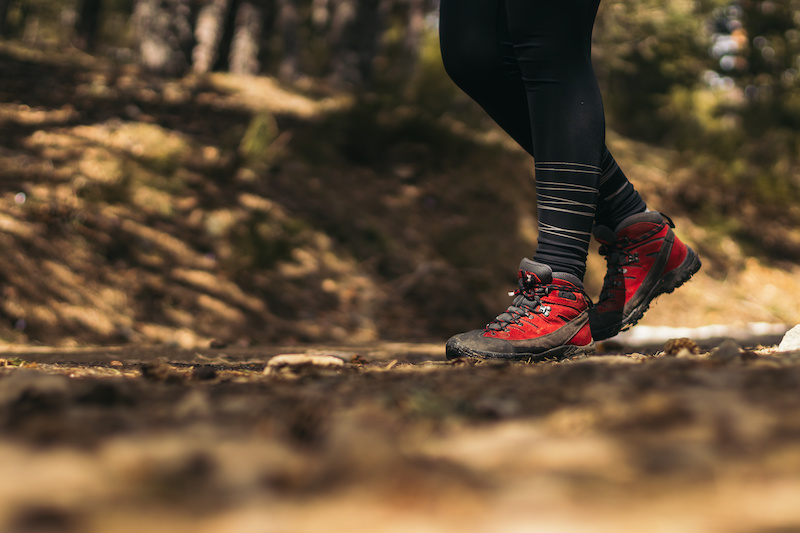 Healy Heights is located in the West Hills of Southwest Portland. The neighborhood association hosts an annual potluck dinner in Healthy Heights Park on the second Sunday of every September. This cozy little neighborhood is near several hiking trails, including the one at Gabriel Park, located on SW 45th Street and Vermont Street. This large 90.65-acre park has tennis and volleyball courts, a skate park, a soccer field, a baseball field, and many walking trails for residents to enjoy. Albert Kelly Park is located at SW Dosch Road and Mitchell Street and offers lots of areas for walking, playing sports, and picnicking, with plenty of unpaved paths to explore.
Homes in Healy Heights provide plenty of breathtaking views, and the neighborhood's share of Portland's new construction homes sit on larger lots with room for expansion. An assortment of home styles are featured in Healy Heights, including lodge-style homes, mid-century modern, and traditional. Prices here range from around $500,000 on the low end and up to $1.8 million on the high end. This area is filled with mature trees and hilly terrain, making it ideal for outdoor exercise.
Bridlemile
The Bridlemile neighborhood is located near Fanno Creek, just 20 minutes from the city center, and offers plenty of great hiking trails, parks, and loads of greenery for the nature lover. This part of Portland features the Warbler Trail located on SW Fairmount Blvd. The trail is part of the Flicker and Towhee trail, totaling 2.4 miles in and out. The moderately challenging trail takes approximately one hour and 16 minutes to complete and is a popular area where hikers, runners, and bicyclists love to visit.
Dogs must be on a leash, but they are welcome. Gabriel Park Woodland trail is located on S Vermont Street and has beautiful woodland scenery and small wooden bridges. The woodland trail is about one mile long, so it's perfect for a casual stroll.
There are many traditional, older homes in Bridlemile as well as several new construction homes to choose from. Homes for sale in Bridlemile typically list from the $500s to more than $2 million. Just over 7,000 people live in Bridlemile, which is technically located in Multnomah County. Residents here enjoy beautiful natural scenery and lots of outdoor space. The neighborhood is located near plenty of parks, coffee shops, restaurants, and shopping, so there's plenty to see and do.
Sylvan Highlands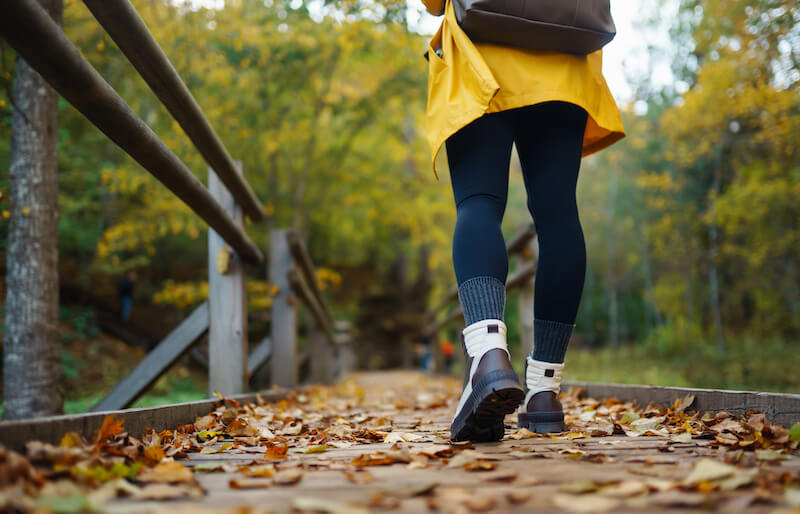 The Sylvan Highlands neighborhood borders two of Portland's best parks, Washington Park and Forest Park, so it's a nature lover's paradise. This quiet neighborhood in SW Portland is close to the Oregon Zoo and Japanese Gardens.
The Washington Park Loop is located off Sunset Ave. and is a 3.4-mile-long loop that's very popular for hiking and running. Dogs are welcome and are allowed off-leash in some areas, and the best times to visit are from April through September. The Leif Erickson Trail is located along NW Leif Ericson Dr. and offers a gentle 500-foot climb during the first five miles of the long 10-mile trail. This trail provides plenty of shade and it's a great place for hikers and bikers to enjoy.
Sylvan Highlands has a small population of just over 1,200 and has a sparser feel than some other neighborhoods in the area. There are plenty of great coffee shops, restaurants, and bars to explore here. Homes for sale in Sylvan Highlands list from the $600s to more than $1.2 million. Styles here range from traditional and modern lodges to mid-century modern and transitional.
Southwest Hills: Your Hiking Boots Will Get a Workout
The allure of the Southwest Hills area—home to some of Portland's best neighborhoods—goes beyond its great homes and stunning views. Its communities, many of which are nestled next to great hiking trails, offer residents a unique opportunity to connect with nature right at their doorsteps. This accessibility to trails adds value to properties and enriches daily life, making the Southwest Hills an unmatched gem in Portland's urban landscape.