Back to School in Camas: Public & Private Education Near Your New Home
Posted by Alicia Smith on Wednesday, May 10, 2023 at 9:25:01 AM
By Alicia Smith / May 10, 2023
Comment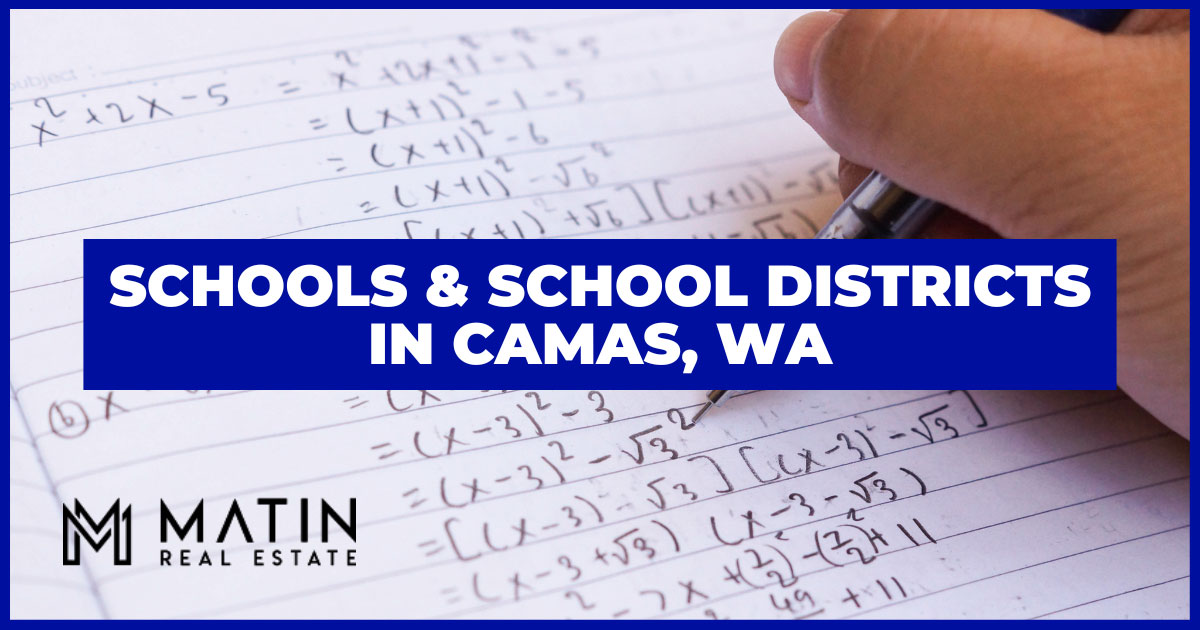 The small city of Camas, located in southwestern Washington, is home to a range of schools and school districts that offer various programs to meet their students' needs. From public and private to religious and secular, numerous options are available for Camas residents.
Homebuyers who are moving to Camas can use this guide to learn all about education in the city. In addition to traditional classroom learning, many schools in Camas offer after-school programs, clubs, and extracurricular activities to further enhance the educational experience of their students.
Public School Districts Serving Camas
The Camas School District provides public educational services to more than 7,200 students at 15 schools in Camas. This district also has a robust preschool program at four locations across the city. Scholars often start their educational journey with preschool from ages three to five. The early education program helps them develop the skills needed to transition to kindergarten.
Upon reaching elementary school age, Camas scholars can attend any of the seven elementary schools in the area. Six of the elementary schools use a traditional in-person learning format, while a fully online program is available at Camas Connect Academy. The assigned school is determined using their home address, although choosing a different school is possible if desired.
Scholars at Camas Connect Academy can continue their online education through the middle school years. All other scholars will transition to the three middle schools in the area: Skybridge, Odyssey, and Liberty. Each helps prepare students for the high school experience through a well-rounded curriculum and extracurricular activities.
Three high schools are available for students in Grades 9–12. Camas High School—located between downtown Camas and the Fern Prairie area—offers a traditional learning experience that balances academics, artistic pursuits, and athletics. Discovery High School is a project-based learning establishment focusing on science, technology, engineering, art, and math. Scholars at Hayes Freedom High School join a small learning community designed around building solid connections to last a lifetime.
The Camas School District doesn't just focus on helping scholars learn. They're well-positioned to support their wellness by running various in-person and virtual activities. Two of their most popular activities are the Parent Effectiveness Workshop and the Yoga, Mindfulness, & Self Compassion Workshop.
Camas Private Schools
Scholars in Camas, Washington, can seek education at a private school for their K–12 journeys. Residents of Camas—often mentioned among Portland's best suburbs despite being in a different state—also have plenty more private school options across the nearby border in Oregon.
The private schools in the area include Riverside Christian School, Agape Christian Academy, and Mannahouse Christian Academy. Each private school institution offers pre-K classes to help prepare the youngest scholars for school. Pre-K through kindergarten scholars can start with classes at Camas Montessori School.
Riverside Christian School is a project-based learning academy for elementary through high school scholars. Scholars learn through role-playing, collaboration, real-world scenarios, and units that combine disciplines. The school also has an Outdoor Learning Lab with a fruit orchard, raised gardens, and many other places to learn while surrounded by nature.
Agape Christian Academy offers elementary, middle school, and high school classes that prepare scholars for the world beyond. The school experience provides a mix of academics, athletics, and arts and enrichment activities. There are also many community-building opportunities at Dine Out Night and other fun events.
Mannahouse Christian Academy provides education at the elementary through high school levels. The school offers small class sizes and a focus on the individual needs of each student. Various after-school programs allow scholars to engage in sports and clubs that help them build even more skills to last a lifetime.
Colleges & Universities Near Camas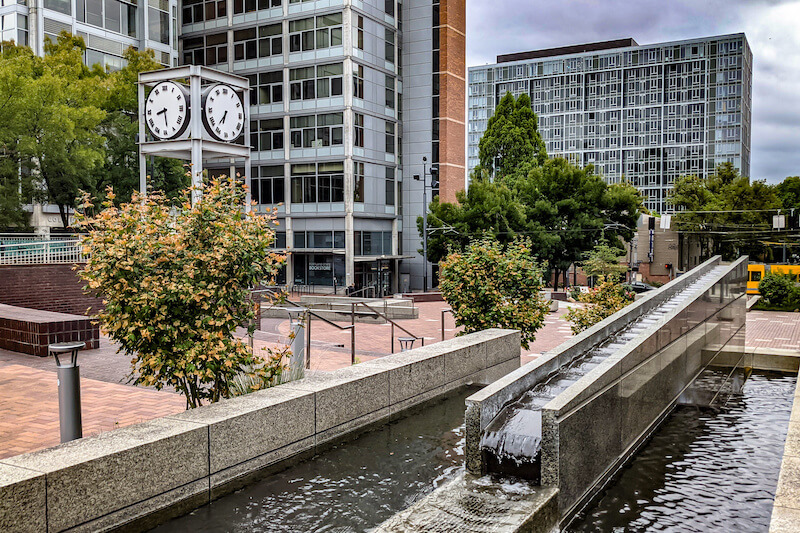 Camas residents have more than 20 colleges and universities to consider after earning their high school degree or GED. There are both public and private educational institutions available for their consideration. Many students stay close to home by attending Clark College, Portland State University, or the University of Western States.
Home of the penguin nation, Clark College is a public institution of higher education located in the neighboring city of Vancouver. This college offers several degree options, ranging from an Associate in Fine Arts to a Bachelor of Applied Science. Attendees can also work on specialized professional certificates for various disciplines. Available areas of study include business and entrepreneurship, creative and communication arts, healthcare and biosciences, and advanced manufacturing and mechanical.
Portland State University is a public research university focused on making discoveries and educating students. This school offers a full range of undergraduate and graduate programs in nearly every field. Scholars learn everything they need to know about excelling in their career of choice and develop connections with the top employers in the region. Academic programs offered at this school include accounting, advertising management, urban design, women's studies, transportation, and social work.
The University of Western States is a great option for people who want to enter the healthcare field. Located in the Madison South neighborhood of Northeast Portland, more than 1,100 students attend this college at any given time, with many focused on earning a Doctor of Chiropractic degree. Students can also work on a master's degree in many programs like sport and performance psychology, diagnostic imaging, and clinical mental health counseling.
Additional post-secondary school choices include Mt. Hood Community College, Concordia University Portland, Multnomah University, Warner Pacific College, and Pacific Northwest College of Art. Prospective students just have to find the colleges offering their degree of choice and then apply to see where they get accepted.
A Lifetime of Learning Awaits in Camas
The schools and school districts in Camas offer a range of programs that cater to students' individual needs and interests. Whether households prefer public or private schools, religious or secular education, or a particular focus on STEM or the arts, there are numerous options available. In addition to academic programs, schools in Camas offer a variety of extracurricular activities and after-school programs to enrich students' educational experiences further.
With a commitment to academics and a focus on meeting the needs of their students, the schools and school districts in Camas provide individualized education to students of all ages.