Camas, WA Cost of Living: How Expensive is it to Live in Camas?
Posted by Alicia Smith on Friday, May 5, 2023 at 3:04 PM
By Alicia Smith / May 5, 2023
Comment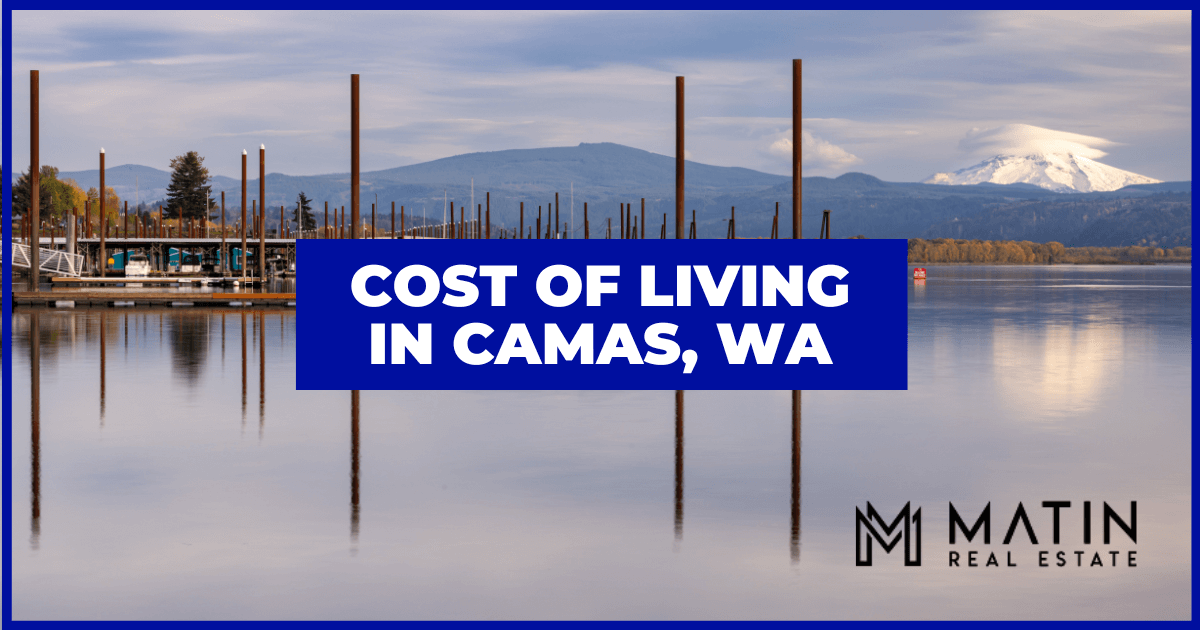 At around 26,000 residents, the city of Camas is on the smaller side for suburbs around Vancouver and Portland, but its size has created a unique sense of community for which Camas is acclaimed. But does its size match its cost of living?
There's a higher-than-average number of owner-occupied homes in Camas, and a higher-than-average number of residents making more than six figures in income. Put these two pieces of information together and you've got an indication that Camas residents can comfortably afford their very desirable location in the greater PDX metro. There's more to the cost of living in Camas than income and homeownership, though, so read on for a full breakdown of how much the typical person might spend while living in Camas, WA.
Housing in Camas
When it comes to home prices, there's quite a bit of variety across Camas' neighborhoods; homes range from $400,000 up to $3.5 million and beyond. Some of the best luxury homes in Camas are located around Lacamas Lake, and neighborhoods around golf courses in Camas also command high prices. Homes around historic downtown Camas are typically between the $400s and $500s.
Camas can be considered a luxury area, and its generally higher home prices are due in part to the desirable location features such as the lake, river, and golf courses. There aren't an extensive number of homes along the Columbia River, but there is a small enclave of such homes in the neighborhood of Parker's Landing just south of downtown. Moreover, the topography of Camas is such that a significant number of homes have commanding views of the river as it winds through the Columbia Valley Gorge.
Median Home Price
Overall, the median home price in Camas is generally in the high $800s. To compare, the average median price for homes in Washougal, the city next door, is generally in the same ballpark, but on the other side of Camas, homes in Vancouver have a median list price in the low-to-mid $500s. Across the river, homes in Portland typically have a median list price just under the $600s.
Homebuyers purchasing a typical Camas home at $800,000 with the recommended 20% down payment on a 30-year mortgage can expect to pay about $5,600 to $5,700 per month for principal, interest, taxes, and insurance, depending on their interest rate. Of course, these numbers will vary based on the property value.
Median Rent
While most homes are owner-occupied, there are a few apartment complexes in Camas, including Camas Ridge Apartments, a beautifully landscaped development of rentals that range from $850 for a studio to $1,600 for a 3-bedroom apartment. That's on par with the average median rent in Camas, which hovers around $1,700 per month.
Interestingly, the average rent in both next-door Vancouver, WA, and Portland, OR, across the Columbia is also around $1,700—much better than the average of Washington's biggest city, Seattle, where the average is $2,300. It's important to note that Camas doesn't have a particularly large renter community, as 78% of the housing units in Camas are owner-occupied, while just 22% are renter occupied.
Utilities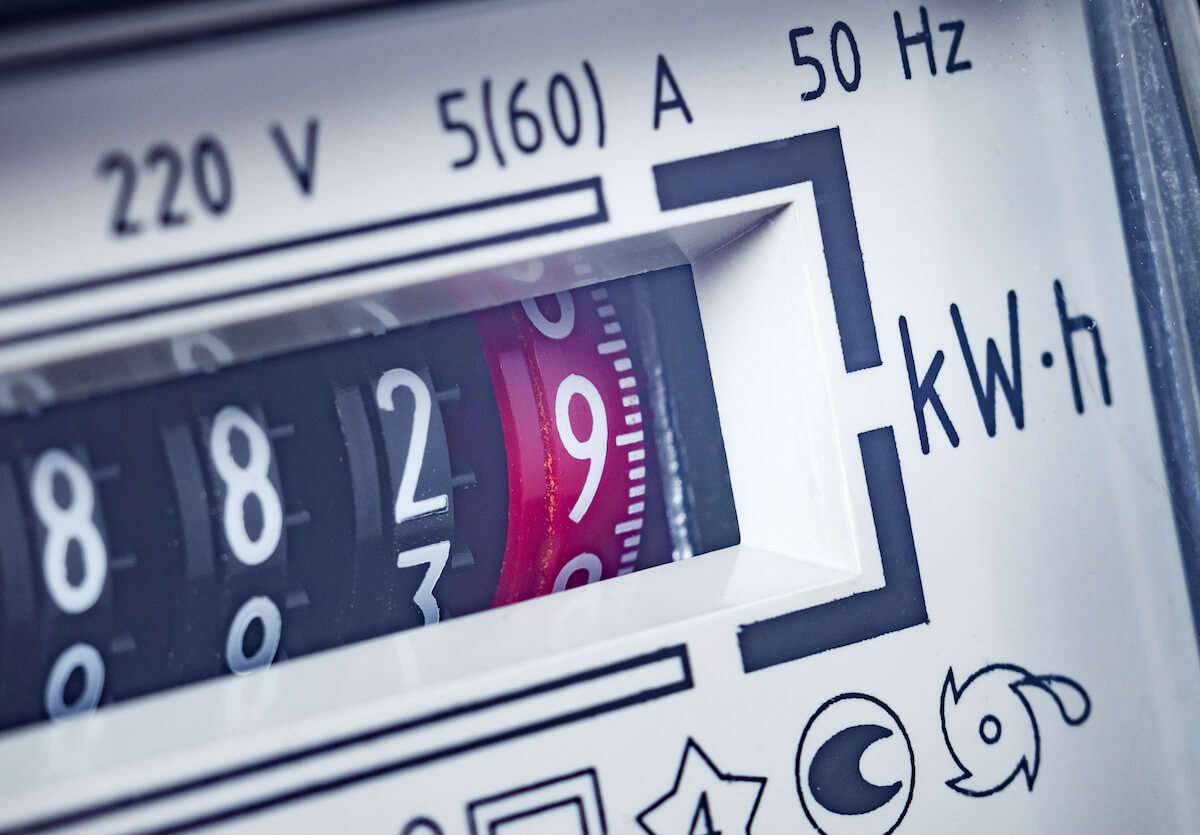 The average electric bill in Camas is around $92 per month, or $1,104 per year, which is 55% lower than the national average annual total of around $2,432. To get a little more granular, the average electricity rate for Camas residents is 9.18¢/kWh, which is 7.62% higher than the average rate in Washington of 8.53¢/kWh, but 22.73% less than the national average rate of 11.88¢/kWh.
Water rates inside the city limits depend on the meter capacity of a given home, but range from a monthly base rate of $13 to $17 plus $2.45 per one hundred cubic feet of water use. Sewer charges are a base of $29 per month plus $4.43 per hundred cubic feet of water use. And garbage pickup for a 35-gallon can every week is $17. Recycling is an additional $7.50.
It's important for potential residents to note that homes outside the city limits have different pricing for their utilities. For example, the base rate for water outside the city limits is around $20 (depending on your meter) plus $3.69 per one hundred cubic feet of water use. The sewer base monthly fee is $44 plus $6.66 per hundred cubic feet.
Food in Camas
Food costs will really depend on how often you prepare food at home, how often you eat out, and where you dine or purchase food. But regardless of dining patterns, food is a significant expense in any household, and Camas residents will find no exception to that rule. The average adult in Camas spends $3,100 on food annually, while a family of four might spend around $9,000.
A study looking at food spending nationally ranked Washington as a whole the 11th most expensive state in the country, with a household of four spending more than $10,500 annually, so residents of Camas are actually getting a better deal.
Groceries
On a scale where 100 represents the national average, the cost of living index related to groceries in Camas is 104, just slightly higher than both the national average and the state average of 101. As one contextual example, the average resident of Seattle, Washington's biggest city, spends about $400 on groceries each month; while Camas typically has less expensive food costs, Camas residents can still expect to spend slightly more than average per person.
While you can often reduce your bill by shopping at a wholesaler like the local Costco on SE 1st Street, Washington State is also known for its farm-to-table culture, and Camas is no exception. The Camas Market & Bakery near Lacamas Park is one example of where locals can find fresh produce. However, boutique shopping can come with an increased price tag.
Restaurants
Speaking of food culture, the Portland metro area as a whole is famous for its restaurants (and restaurants on wheels, in particular). Although Camas is across the Columbia and at the outskirts of the greater PDX metro, it shares in the foodways of the Pacific Northwest.
One particular claim to fame of the Evergreen State are its local breweries and wineries. In the heart of Camas there are four local breweries in the same block. And Camas has no shortage of themed dining options, from Hawaiian-inspired bites at Little Kahunas to a 1950s experience at Top Burger Drive In. A pedestrian exploration of downtown Camas will yield about two dozen other dining options that range across cuisines and price ranges.
Transportation in Camas
Around 81% of the 26,000 residents of Camas commute to work, which is right around the 85% national average—but almost 70% of them commute outside of Camas, which is much higher than the 44% national average of commuters who drive to a different city. Between those who are paying for gas and car maintenance and those who are riding public transportation, a resident of Camas might spend about $10,000 on transportation.
While gas prices are always fluctuating, AAA has consistently rated Washington State in the most expensive 20% of the country, and residents making the 27-minute average commute should certainly pay attention to this particular transportation expense.
For those who drive their own vehicles, car insurance is a significant expense. Thankfully, car insurance is slightly lower in Washington state, with the average full coverage policy costing about $1,300 annually, much lower than the $1,700 national average. To sweeten the pot, car insurance rates in Camas are even lower, with some estimates hovering at around an average of $60 per month, per vehicle.
Public transportation is available, with the 92 C-Tran (Vancouver's bus network) running east-west through the city, with stops at City Hall and several other places along NW 6th Avenue and NE 3rd Avenue. Although there is no extension of the Portland MAX rail into Vancouver or Camas, taking the C-Tran into Vancouver will allow commuters to hop aboard an Amtrak train at Vancouver Station.
Alternatively, they can connect with the C-Tran Route 60 to head to the Delta Park Vanport and MAX station—which will, in turn, allow them to take the light rail into Portland. Bus pricing is $1 for short trips and $2.50 for the day. The easiest commuting option into Portland is the C-Tran express bus, for $7.70 per day or $125 per month.
Health Care in Camas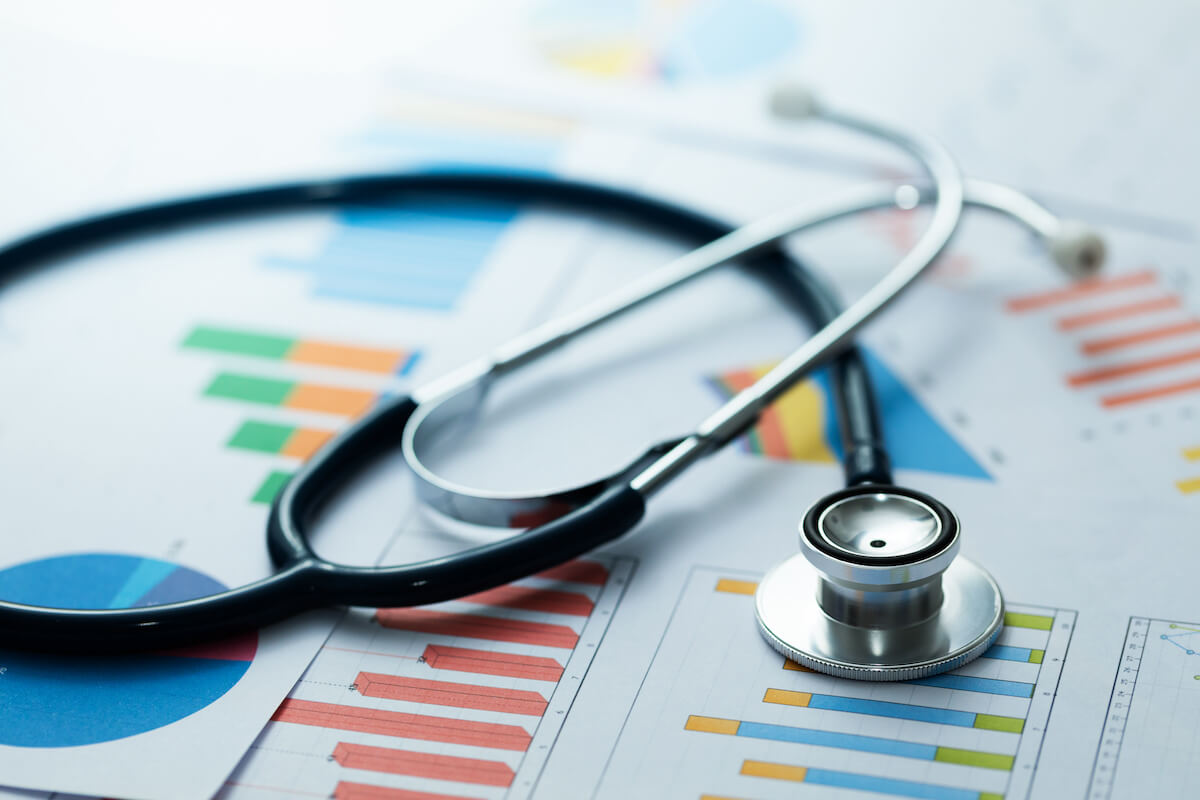 A single adult living in Camas can typically expect to pay around $3,500 per year on health care, which is higher than the state average of $3,300 but much lower than the national average of $4,300. Of course, the picture changes as household sizes increase. For instance, a household of four can expect to spend $10,800 annually, which is (once again) higher than the state average $10,200 but much lower than the national average of $13,000.
A visit to the doctor in Camas (without insurance) might cost around $170, which is higher than the $118 national average. An out-of-pocket visit to the dentist might cost around $102, which is the same as the national average. Camas residents in need of prescription drugs should note that Washington state is ranked the 15th most expensive state in terms of prescription costs. And pet owners in Washington can expect to pay around $1,000 per pet per year for veterinary care, and that's for pets with veterinary insurance.
One factor that can significantly reduce healthcare costs is finding employment with a company that provides health insurance—like one of the many major employers based in the PDX area or having a significant footprint there, such as Nike, Columbia Sportswear, Intel, Wells Fargo, and a few big name Pacific Northwest healthcare providers.
Child Care in Camas
Households with children will, naturally, find that their costs vary with the number of children and their ages. As one example, a household with two children, one four and one eight, can expect to spend almost $18,900 annually on child care, more than the Washington average of $17,700 and the national average of $15,900. Typical child care costs can range from school tuition to kid-focused weekend entertainment—of which there is a fair amount in and around the greater area of Vancouver and Portland. For example, an all-day pass for one child to Kids Club Fun & Fitness in nearby Vancouver (the largest indoor playground in the Pacific Northwest) is $16.
While there is no tuition at public school, about 4% of the K–12 student population of Camas attends private school. A few in the immediate area include Agape Christian Academy and Riverside Christian School. Noteworthy preschools include the Goddard School for Early Childhood Development in nearby Vancouver. For the youngest of residents, there are about half a dozen daycare facilities in Camas, with an average monthly cost of $836, which is much lower than the national average of $1,230 per month.
Entertainment in Camas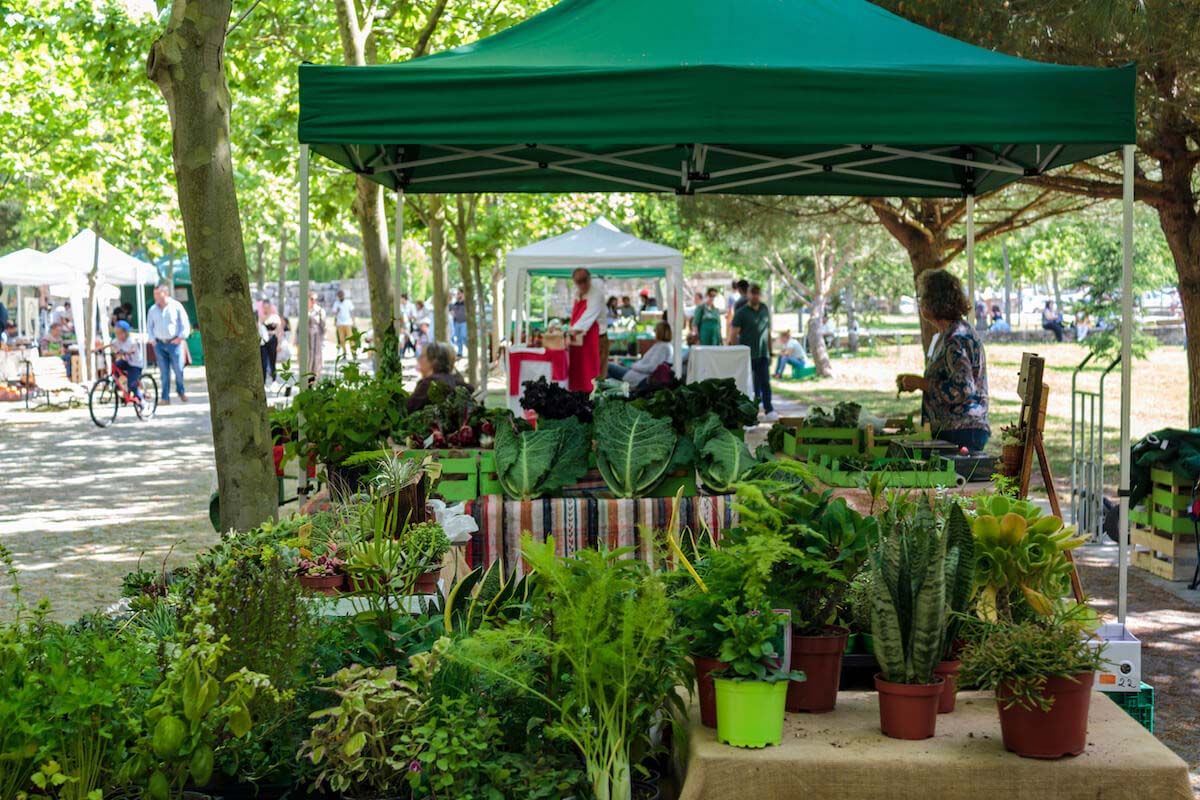 The best things in life are free, as they say, and residents of Camas have plenty of free and low-cost entertainment at their fingertips. There is no charge (or a very low, nominal charge) for enjoying some of the outdoor events that have given Camas a community-focused reputation. Camas First Fridays are famous for their themes, which range from Jurassic Park to Gnomes & Fairies. Attendees are invited to stroll about the downtown area, shopping, dining, and taking in some local art. The Downtown Camas Association also hosts the weekly farmers market in the summer and fall, along with periodic events like the annual Camas Car Show and the Boo Bash Trick or Treat.
There's also no shortage of outdoor things to do in Camas, with natural sights like the Columbia River Gorge and Multnomah Falls nearby. History lovers and botanical enthusiasts will enjoy walking around nearby Fort Vancouver ($10 fee) and globetrotters will feel like they're in China at the Portland Lan Su Garden ($14 entry fee). For indoor activities, catch a new release box office or indie film at the Liberty Theater ($8 per ticket), or catch some live music at one of the breweries; your tab will vary on party size, but expect to pay about $20 to $30 for a single entree and a locally brewed libation.
Salary in Camas
The average salary in Camas is around $49,000 per year—but this figure is somewhat misleading. Between local jobs and the high rate of commuting, a substantial 25% of salaried Camas residents are earning $100,000 to $150,000 per year, 12% are earning $150,000 to $200,000, and 13% are earning over $200,000. Household median incomes are estimated at $110,000, which is much higher than the national average of $71,000.
Salaries of course, are commensurate with education and experience, but also industry. The biggest industries by employment in Camas are manufacturing (15%), healthcare, (11%), retail trade (10%), education (9%), technology (8%) and finance (6%). In terms of growth outlook, there has been a steady 1% rate of job growth, but a projected 40% growth rate over the next decade—higher than the national projected average of 33.5% over the same time period.
One of the best parts of living and working in Washington is that there is no state income tax. And to make things even better, Camas residents are not so far away from Oregon, where there is also no sales tax—making weekend trips to an outlet mall or antique hunting 8.4% cheaper (as that's the local sales tax).
Camas: Comfortably Affordable for Residents
With no income tax and high-paying jobs, the cost of living in Camas seems very affordable, especially given the fact that around 50% of the residents are making a six-figure income. Moreover, certain areas of spending like healthcare, car insurance, and utilities are significantly lower in Camas than in the rest of the country.
At the same time, it's important to realize that these areas are balanced out by others, such as housing costs. But residents of Camas will see that location, location, location is the driving factor in this equation: Camas is one of the best cities near Vancouver in terms of culture, community, and access to the greater economy of Portland.