6 Best Camas Gated Communities: Unlock Luxury in a Gated Neighborhood
Posted by Alicia Smith on Wednesday, May 24, 2023 at 8:25:20 AM
By Alicia Smith / May 24, 2023
Comment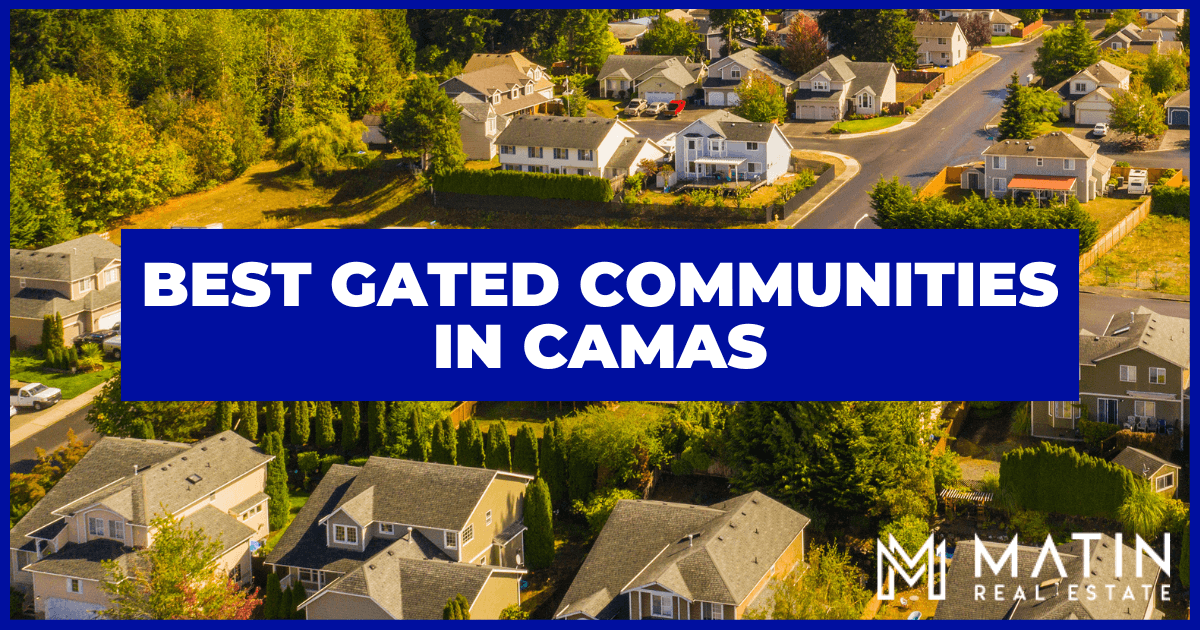 The city of Camas, Washington, is a picturesque area located in the eastern part of Clark County. This thriving city boasts a population of over 24,000 and has a wide range of real estate options to choose from, including gated communities. These gated communities offer homebuyers moving to Camas an exclusive living experience with a focus on privacy and luxury.
The best gated communities in Camas offer a range of amenities, including golf courses, tennis courts, swimming pools, and fitness centers. In addition, these communities feature stunning views of the surrounding mountains and lush greenery, creating a serene and peaceful environment for residents to enjoy. They're also spread across some of the best neighborhoods in Camas.
Whether you are looking for a spacious home or an amenity-rich townhome community, Camas' gated communities offer an array of options to fit your needs. These communities provide social events and activities that allow residents to connect. Homebuyers can use this guide to explore some of the best gated communities in Camas, WA, highlighting their unique features, amenities, and benefits.
The Summit at Autumn Hills
The Summit at Autumn Hills is a sprawling gated community in the mountainside north of Camas, Washington. This community features 95 beautifully designed houses on tree-lined properties behind a gated entry point. The gate is just up the turnout on Livingston Road, keeping homes secure while offering a convenient exit and entry point.
Spud Mountain Road is the major roadway that takes residents through the neighborhood. Many turnoff points lead to meandering side streets that end in multiple cul-de-sacs. The homes built in this community were offered in five phases. Each phase allowed prospective residents to build their dream homes and settle in before the next wave of houses was made.
Although the homes were built in 1995, the sprawling estates still command a high price. Homes in this area commonly cost at least $1.2 million, depending on their floor plans, features, and finishes. The size of the property matters, too, as does the total number and types of outbuildings on the lot, like detached garages with horse stalls.
Upon moving here, residents can access private trails throughout the neighborhood, and accessing the best lakes in Camas is a breeze. They're only 10 miles from the Downtown Camas area and less than 15 miles from the Portland city center.
The Summit at Autumn Hills Amenities
Skyline 4x4 Trailhead
Livingston Mountain Spas
Stamp Francisco
Lacamas Park
Dawson's Ridge
Dawson's Ridge is an inviting gated community overlooking the Columbia River running through Camas, Washington. The neighborhood sits just north of the Lewis and Clark Highway, allowing residents to commute to their key destinations easily. The gate into the neighborhood is on Northwest Dawson Ridge Drive near Northwest McIntosh Road.
The builders constructed this neighborhood in two main phases. The first phase included 39 houses, and the second phase saw the addition of ten more. The building process finished in the early 1990s as the lots quickly flew off the market as fast as they went on. Since then, the properties have been kept in excellent condition, allowing them to maintain their high-end price tag. When homes in Dawson's Ridge land on the market, they commonly go for $1 million or more.
Upon moving to this community, residents are just minutes from various parks, including Winchester Hills Park. The nearby parklands give residents space to play sports, have picnics, and soak in the beauty of the natural landscapes. Living here puts residents within 12 miles of the Vancouver waterfront and 18 miles from Portland, Oregon.
Dawson's Ridge Amenities
QFC
Natural Grocers
Sunrise Park
Klickitat Park
A Fish Named Taco
The Parklands at Camas Meadows
The Parklands at Camas Meadows is a sophisticated gated community that surrounds the Camas Meadows Golf Course, one of the best golf courses in Camas. The homes are just a short distance away from Lacamas Lake and the Columbia River to the south. Downtown Vancouver is 15 miles down the road, while the city of Portland is 21 miles away.
The builders thoughtfully placed and constructed all the homes in the Parklands at Camas Meadows to ensure residents could enjoy the ultimate luxury living. The lot prices started at $333,000 and went up to $435,000, but that didn't include the custom home design. By the end of the building process, the Camas luxury homes in the area ranged from $950,000 to nearly $3 million. At the upper end of the price range are homes with 5,000-square-foot floorplans featuring five bedrooms and four bathrooms. Gourmet kitchens, hardwood flooring, and other upscale features are standard.
When residents aren't enjoying their homes to the fullest, they're out at the golf course and driving range. Tee times start bright and early at 6:50 am and continue well into the evening hours. The lighted and heated driving range offers all the creature comforts while giving golfers the space needed to up their games. In between all that fun and excitement, visitors can stop by the Hickory Restaurant + Bar for a bite and phenomenal beverages.
The Parklands at Camas Meadows Amenities
Harmony Sports Complex
Costco Wholesale
The Hammond Kitchen & Craft Bar
Pacific House Union Station
Dutch Bros Coffee
Stoneleaf
Stoneleaf is a lovely gated community of Camas townhomes located right off Northwest Pacific Rim Boulevard. This community's central location puts residents just 14 miles away from Vancouver and less than 20 miles from Portland, Oregon. Residents are also just down the street from all the top eateries and shops in town.
With a short trip to Southwest 164th Avenue, finding somewhere to enjoy a memorable meal is easy. Pho Vi Van, Pizzeria La Sorrentina, and Main Event Sports Grill are just a few local favorites to consider. As for shopping, Fred Meyers and New Seasons Market are just up the road and offer all the essentials residents may need. Banks, auto repair shops, animal clinics, and many other service centers are nearby.
Homebuyers may have a bit of a wait if they have their hearts set on moving to this townhouse community. Homes don't land on the market very often, and when they do, it's a race to put in the winning bid. Home prices start at around $550,000 and go up from there. Properties on the low end of the price range typically have 1,700-square-foot floorplans with chef's kitchens, covered decks, and fenced backyards.
Stoneleaf Amenities
The Terrace Park
Heritage Park
Baskin-Robbins
Big Al's Vancouver
Domino's Pizza
Province Estates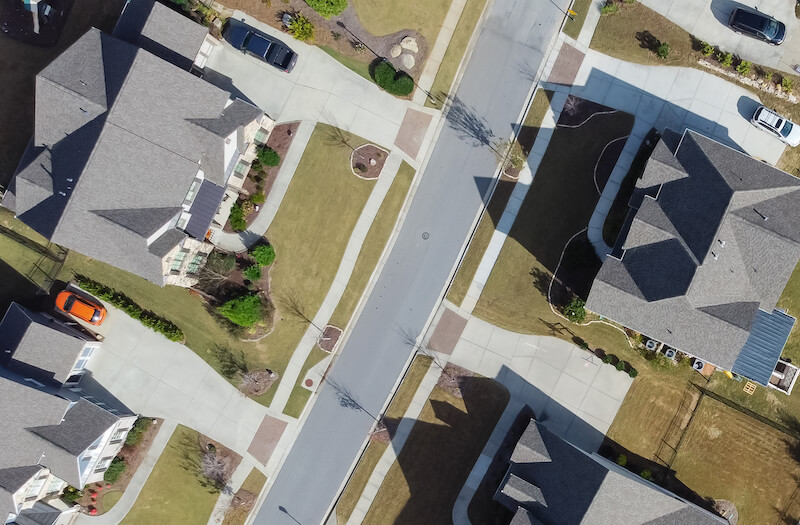 Luxury homes abound across the gated Province Estates community in northeast Camas, Washington. This small yet mighty neighborhood stretches along Northeast Province Drive and around Northeast Province Court. There are 40 homes laid out in that space, creating a tight-knit community filled with high-end amenities for all to enjoy.
By moving here, residents are only 15 miles from downtown Vancouver and 25 miles outside Portland, Oregon. Residents don't have to travel that far from outdoor recreation, shopping, and dining opportunities, though. The surrounding area is filled with all the most popular places to enjoy nature retreats, shop for essentials, and enjoy a tasty meal. Just across Northeast 3rd Avenue is Dev's Coffee Bar, Smitty's, and many helpful service centers, like Riverside Dental.
Even with so much to see, do, and experience nearby, residents love to stay home and enjoy the serene neighborhood vibes. Luxury amenities, like gourmet kitchens, sweeten the deal even more, making nights at home a pleasure. Lot prices start at $250,000, but completed homes often sell for over $1.5 million. The floorplan size, features, and quality of the finishes throughout the home directly influence how much each property costs.
Province Estates Amenities
Safeway
Squeeze & Grind
Grains of Wrath
Camas Public Library
2 Creeks Camas
Prospective residents can find upscale Camas condos for sale all across the 2 Creeks Camas gated community. This neighborhood features over 100 move-in ready homes built with residents' comfort and satisfaction in mind. Three primary floorplans are available, each featuring up to three bedrooms and 2.5 bathrooms. Gourmet kitchens, entertainment-sized dining rooms, and many other luxury features are standard throughout each one. Home prices vary with the floorplans but typically cost between $625,000 and $800,000.
Upon moving into this community, residents enjoy quick access to the Camas Meadows Golf Course right next door. The golf course has 18 challenging holes to conquer, a restaurant, and a driving range onsite. The Lacamas Heritage Trailhead is just past the community gates and offers unmatched views of the local landscapes. For even more outdoor fun, some of the best parks in Camas, including Fallen Leaf Lake Park, Lacamas Park, and Heritage Park, are just down the road.
Living in the condo community puts residents about 15 miles outside the Vancouver waterfront and a little more than 20 miles from Portland. Opportunities for shopping and dining adventures are around every corner as a result. Many excellent entertainment venues are nearby, like the Oregon Zoo, Sky Zone Trampoline Park, and Liberty Theater.
2 Creeks Camas Amenities
Wilco Farm Store
Sonic Drive-In
Tiny Tasties
The Home Depot
Walmart Supercenter
The Gated Communities of Camas Await
Camas' gated communities offer an exceptional living experience. As an added bonus, Camas is one of Clark County's towns with low property taxes. With a range of amenities and breathtaking views, these communities provide residents with a quiet, lightly-trafficked way of life. With their sense of community and social activities, residents can stay busy in their neighborhoods.
If you're considering moving to Camas, explore the city's gated communities to discover the best fit for your lifestyle. With their exclusive living experience and beautiful surroundings, these communities offer a unique opportunity to enjoy the best of this thriving city.