Should You Buy a New Construction Home?
Posted by Jordan Matin on Friday, October 8, 2021 at 7:29 AM
By Jordan Matin / October 8, 2021
Comment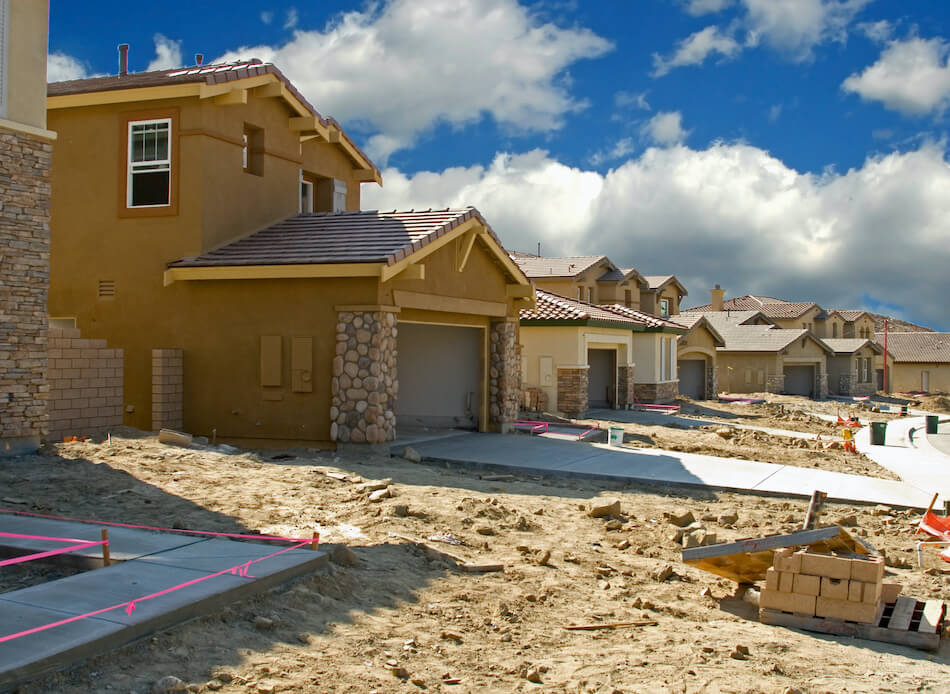 Once the decision to buy a home has been made, many choices follow. A major one is to decide whether to invest in new construction or buy a previously owned home. New construction can be defined as a home already designed and possibly built but never lived in or custom-built based on the buyer's specs. Either way, buyers will find there are many benefits and drawbacks associated with new construction homes. Keep reading to learn about the biggest pros and cons of moving into a brand-new home.
For informational purposes only. Always consult with a licensed real estate professional before proceeding with any real estate transaction.
Benefits of New Construction Homes
One of the most appealing aspects of new construction homes is no one else has ever called them home. Buyers can move into a pristine home knowing they'll be the first people to live in it. The feeling of entering a home with zero wear and tear is hard to beat.
New construction homes also allow for a high level of customization, especially if the house has yet to be built. Buyers can elect to integrate various personal preferences, especially with layout and design. Additionally, most new construction homes have energy-efficient home improvements or other home features buyers prioritize. While some may be standard (another bonus!), buyers can also customize these to a certain degree as well, enabling them to live a more sustainable lifestyle and save money on energy costs.
Homebuyers are also drawn to the low maintenance accompanying newly built houses. Everything is brand-new, so this means no upgrades, repairs, or value-boosting home improvement projects will need to be immediately addressed. New homes are also up-to-code. Homeowners don't need to worry about lurking dangers in their houses, such as outdated electrical components, lead paint, asbestos, or other unsafe materials that may have been acceptable in previous years.
Drawbacks to New Construction Homes
Homebuyers are drawn to the benefits of new construction homes, but it's important they also consider the drawbacks. Houses not yet built are on the developer's timeline, which often doesn't align with the buyer's. Builders typically try to have a completion date, but issues such as weather, labor, permits, and inspections can shift the target dates. People requiring a specific timeframe to move may find themselves frustrated if they can't move when they planned to move. This may result in additional expenses for renting a place or investing in storage until their home is ready.
Hidden or expected costs are another drawback. Developers market the homes in their new subdivisions at a "basic" price, but this quickly changes once customization factors in. For instance, a buyer may fall in love with the model home but become dismayed when they realize it has all the upgrades which are not aligned with the advertised price. Changing standard floor plans, features, or other aspects of the home usually adds costs. Additionally, if market changes or material costs occur during the construction timeframe, this potentially results in a price bump.
Home seekers also learn not all builders are created equal. Some are good at what they do, while others are less stellar. The not-so-good ones often involve flaws, faults, and other problems with the home or property.
New construction also doesn't allow buyers to have a lot of negotiating power. The builder sets a price, and it'll usually go up more often than it will go down. They won't lower the home's price because this will affect future sales and bring the value of the entire subdivision down. Most, if not all, aren't going to absorb that kind of loss. However, buyers may be willing to negotiate a few upgrades. Overall, it's important to carefully choose a homebuilder.
Who is New Construction Perfect For?
New homes are ideal for some buyers, but they're not for everyone. People who aren't on a limited timeline and have a high degree of flexibility often find the benefits far outweigh the drawbacks. Those who have a buyer already lined up or need to relocate often find new construction won't work.
Regardless of one's situation, any buyer considering investing in a new construction home should be sure to understand all that's involved with these homes. Before signing a contract, it's crucial to understand both the good and the bad thoroughly.
For informational purposes only. Always consult with a licensed real estate professional before proceeding with any real estate transaction.