Buying vs. Renting: Is a Condo or an Apartment Right for You?
Posted by Alicia Smith on Wednesday, March 15, 2023 at 9:39 AM
By Alicia Smith / March 15, 2023
Comment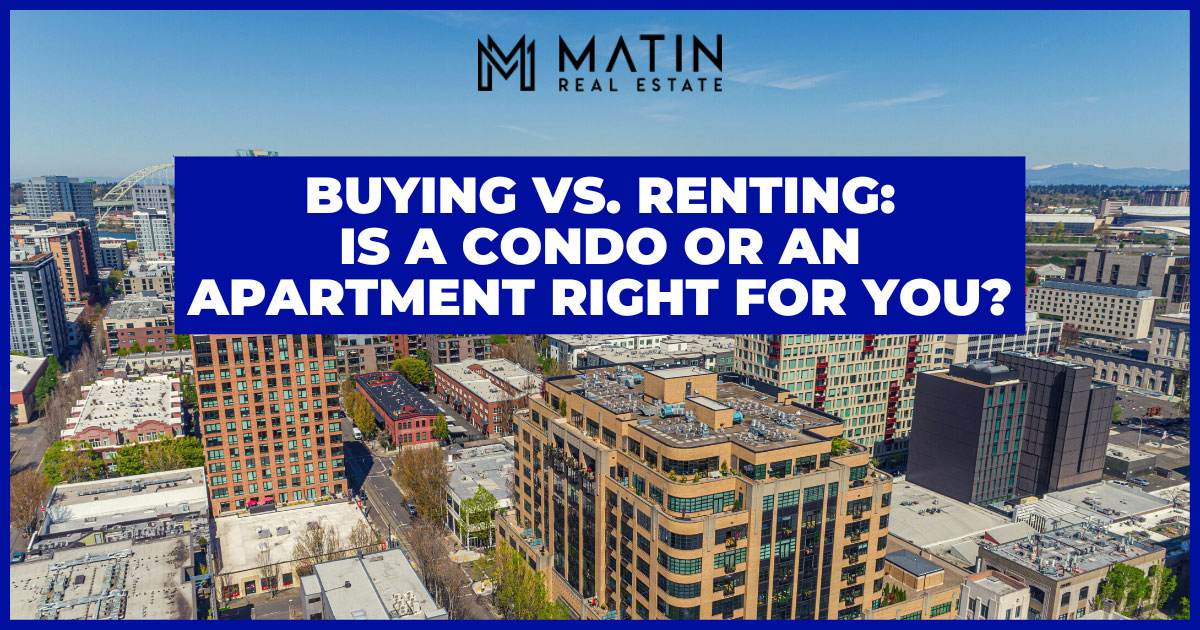 There are many benefits of the condo lifestyle that range from affordability and minimal maintenance to an array of community amenities that many single-family homes don't give the average home buyer.
Whether one is considering renting a condo, investing in one as a primary residence, or having intentions of establishing the property as a short or long-term rental, read on to learn about the differences between buying and renting a condo to help assist with the final decision.
Considering Rental Costs vs. Making Mortgage Payments
Except for luxury or penthouse condos, these community homes tend to be more affordable or comparable to the price of a traditional single-family property. This means that whether one buys or rents, the estimated monthly payments for mortgage and rent are likely to be comparable.
However, those in a good place financially with good credit, minimal debts, and steady income can often get a mortgage with a low interest rate on the loan. The benefits of ownership are worth considering for anyone planning to own a unit for longer than five years. This is because owners can:
Build equity
Deduct mortgage interest from taxes
Have options for non-fluctuating monthly payments
Enjoy greater freedom concerning interior design
Make high ROI improvements to boost home value
Condo rentals can be an excellent option for anyone seeking a place on a short-term basis or as a vacation home. They are also ideal for individuals who are saving for down payments, reducing debts, or building their credit in hopes of buying in the near future.
Renters also find the appeal of having amenities like pools, tennis courts, fitness rooms, and minimal maintenance outdoors handled by the homeowner association. The current owners typically deal with any mishaps or needs for repairs inside the unit, which equates to a hassle-free rental experience with loads of perks.
Condo Owners Can Build Equity
A significant difference between renting and buying is that owners have the option to sell the home down the line and are likely to be able to recoup their investment expenses. Even if they don't sell, their property allows them to build equity. Equity is essentially any amount paid towards the mortgage's initial funding, which doesn't include interest.
Condo owners can boost the value of their homes by taking out home equity loans or by directly investing in high ROI home improvements. Before making upgrades or doing any major remodeling, experts advise owners to check for any HOA rules and restrictions and investigate popular projects in the Cost vs. Remodeling Report for the current year.
Also, should property values increase in a hot local real estate market, owners can even make a profit on top of their current free and clear equity in the condo—even if it's not wholly paid off. Renters don't have the option to build equity or to recompense any financial investments in rental payments.
Condo Owners Can Rent Units Out for Profit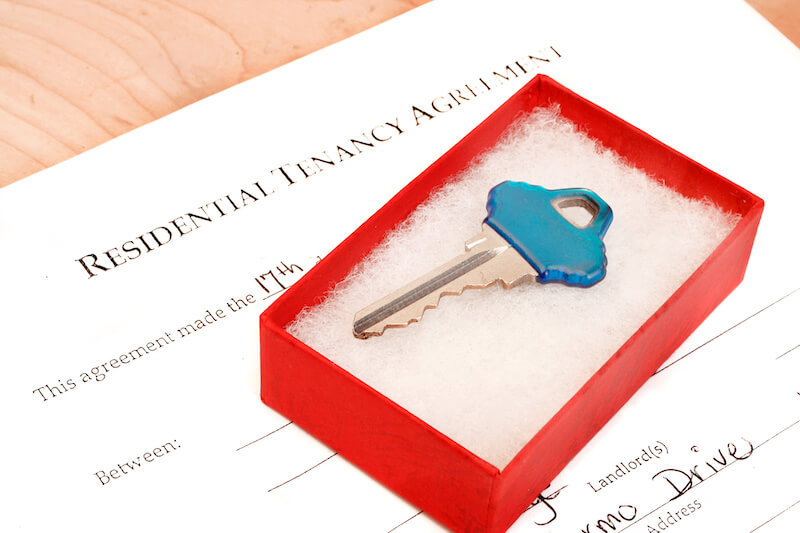 Those investing in a condo that is not intended for full-time owner occupancy give investors opportunities to make a passive income by advertising it as a short-term or long-term rental property. Depending on where the condo is and what the HOA bylaws & community guidelines are, both options can be profitable.
Short-term rentals are optimal if the condo is situated in or near a popular or appealing vacation destination. Those looking for consistent income will want to look into long-term tenant agreements that offer a steady influx of reliable payments when occupied.
Long-term rentals are those with occupancies that last a month or longer. Short-term rentals for vacationers tend to be for a few days or even up to a month during peak seasons. However, month-to-month leases or those for a set period of less than a year are solid investments for just about any property.
Investors with condos should strive to recoup around 1% of their initial purchase price via monthly rental profits. Investors surveyed by VBRO report rental average earnings of $33,000 annually on short and long-term rentals.
Maintenance Responsibilities for Owners vs. Renters
Condo owners will face a few additional expenses compared to their leasing tenants. Even though the HOA handles tasks like landscaping, common area maintenance, and many aspects of the community's exterior, that comes at an additional cost to owners. Fees are set by the neighborhood's association and collected by property management companies.
Furthermore, owners are responsible for paying property taxes on their condo, which can run into the thousands depending on the home's value and local taxation rates. On top of that, landlords will have tenant repairs to contend with. While more minor issues may be affordable, big repair bills can be anticipated when a major system like the heating and cooling or plumbing fails.
Tenants and occupants are typically charged with keeping up with basic maintenance like cleaning the unit, maintaining personal appliances, and sometimes landscaping inside fences within the property line. This is primarily only applicable to long-term renters, while vacationers with short-term leases are merely tasked with basic cleaning and restocking of personal supplies.
Renters Have More Flexibility
If you like being able to pick up and move quickly and easily, you may get more out of renting than owning. Because renters don't own the place they live, they aren't bound by a mortgage or needing to sell their home if they want to move. This makes it much easier for renters to pick up and move when the need arises, whether due to a change in job location, wanting to live somewhere new, or needing more (or less) space.
While not owning means you miss out on advantages mentioned previously, such as equity, you also won't have to deal with the hassles of home ownership. This includes not having to deal with repairs or renovations yourself, as well as being able to break a lease should you decide to move out before your contract is up.
When you're deciding whether to rent or buy, flexibility may be an important consideration to make. Renters have much more flexibility than homeowners, so if mobility is important to you, renting could be a better option.
Whether Renting or Buying a Condo the Possibilities are Fruitful
There are benefits to buying a condo that include passive income, the opportunity to build equity, and having a second home to enjoy part of the year if desired. Renters can enjoy the conveniences of not being responsible for maintenance and upkeep while still having plenty of amenities and perks. The best choice depends on each homebuyer's financial feasibility and long-term goals.