Best Hikes Near Vancouver WA: Top 8 Vancouver Trails for Hiking, Walking & Jogging
Posted by Alicia Smith on Thursday, April 6, 2023 at 3:51:36 PM
By Alicia Smith / April 6, 2023
Comment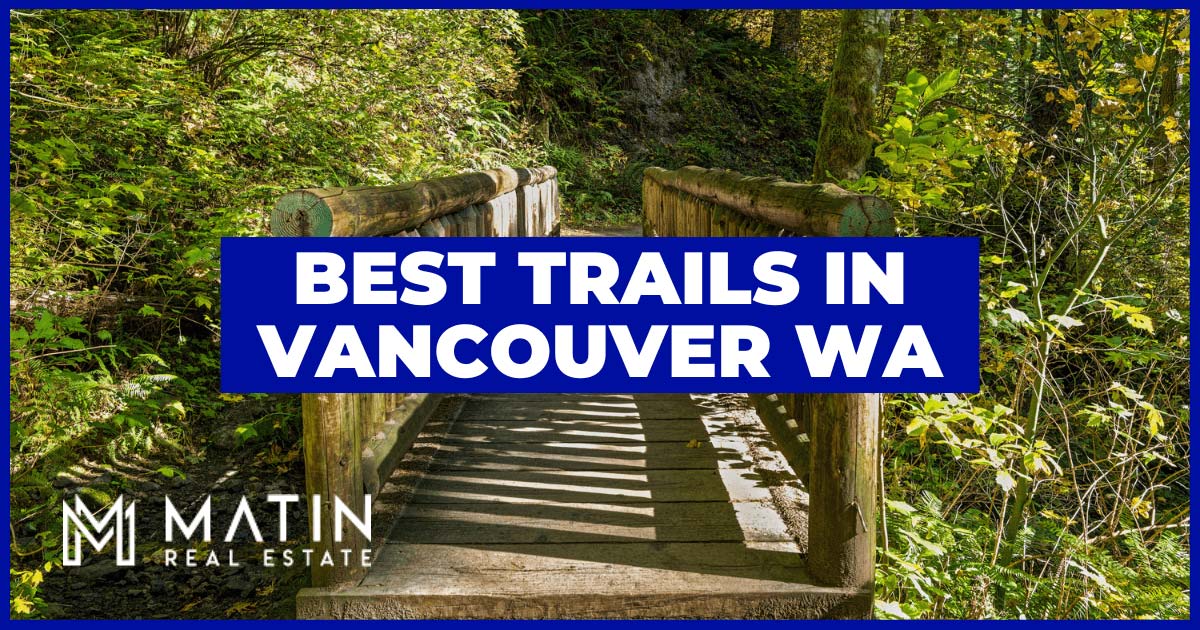 The Pacific Northwest is known for its outdoor culture. It's easy to see why outdoor apparel companies like Columbia Sportswear are based in the greater Portland-Vancouver metro: the surrounding landscape is the perfect testing ground for hiking, biking, and camping. These activities are facilitated by incredible scenery—like mountainous evergreen forests veined with emerald rivers and punctuated by plummeting waterfalls. Those living in the city of Vancouver, Washington, can enjoy the great outdoors at a number of national and state parks nearby. For those in need of a less strenuous excursion, the historical downtown has historic walking trails, and the suburbs are filled with beautiful greenways and parks. If you're ready to get out and about, try visiting one of the best trails in Vancouver, WA, below:
Vancouver WA Hiking Trails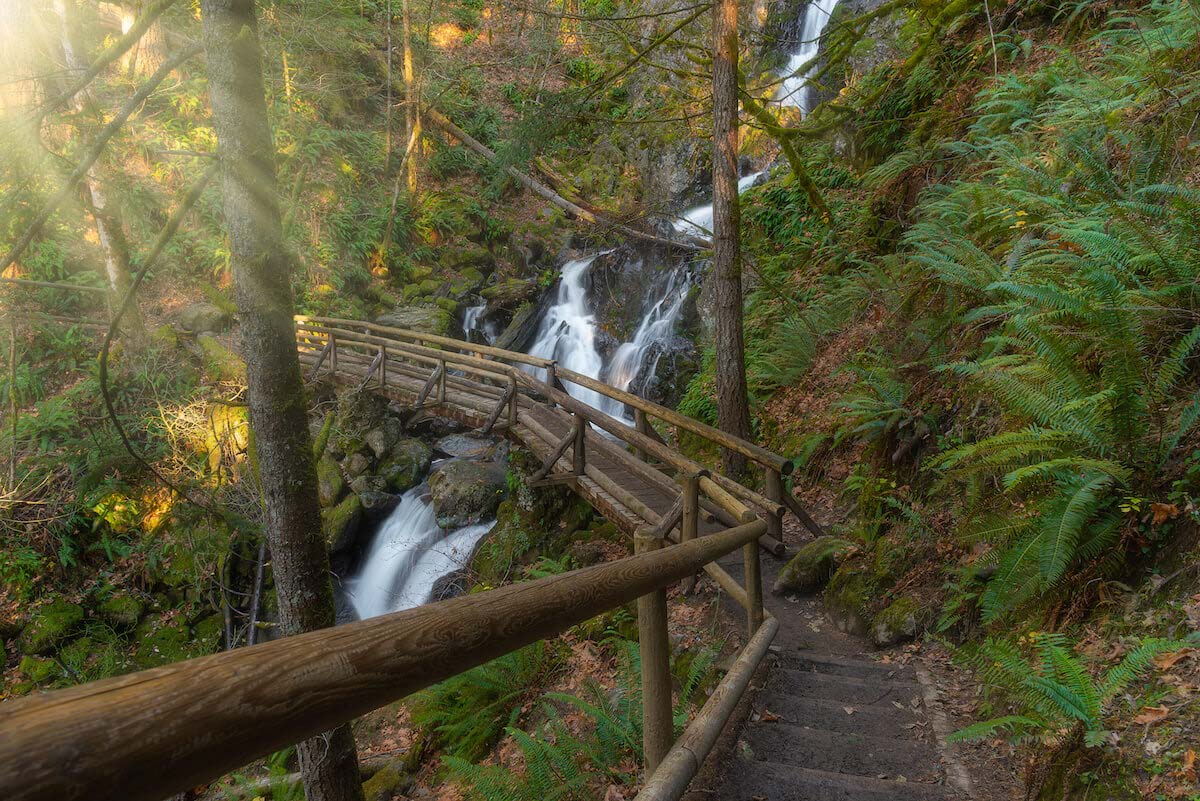 Vancouver is situated close to the foothills of the Cascade Range, making it the perfect city for hiking enthusiasts. The Columbia River Gorge cuts through this mountain range, creating some of the most stunning scenery in the United States. The hiking trails taking advantage of this landscape are maintained by a variety of organizations, including the U.S. Forest Service, the State of Washington, and local conservatories. They are well-maintained, but some may have entry fees that assist in their maintenance. Hikers should take note of the distance, elevation gain, and whether the trail is a loop or out-and-back before planning their excursion.
Beacon Rock State Park: Hamilton Mountain
The Hamilton Mountain Loop is a 7.6-mile round-trip loop with an elevation gain of 2,100 feet. It's a strenuous trail that is best suited for more experienced adult hikers who want to combine incredible views with exercise. Speaking of views, the Hamilton Mountain Loop has a little bit of everything—waterfalls, forests, and stunning cliffside views of the Columbia River Gorge.
There is a side trail for views of Hardy Falls, the Pool of Winds, and Rodney Falls, with portions of the trail consisting of log bridges traversing across cascading white foam. In the spring and summer, the trails may be lined with ferns, Oregon grapes, and wild roses. Views at the top of the trail will allow you to take in Mount Adams, Mount Hood, Mount St. Helens, and the Bonneville Dam on the Columbia River.
The paths are made of dirt but very much tread in, so even on a rainy or foggy day this can be a great hike. The trailhead is just off the Evergreen Highway about one hour east of Vancouver. The hike itself may take about 3 hours, so all said it is a day-long excursion. Like all Washington State Parks, a $30 annual Discover Pass or a $10 daily pass is required to access the park. Dogs are welcome but must be leashed.
Columbia River Gorge: Cape Horn Trail
This is another strenuous trail providing a 6-mile hike along a loop that ascends 1,300 feet. The trail is open seasonally from July 16th to January 31st, in part because the lower portion of the trail is subject to a peregrine falcon closure from February 1st to July 15th. Its numerous switchbacks and dropoffs provide stunning views of the Columbia Valley Gorge.
There is no fee to walk the trail, but pets are not allowed because of the steep cliffs. Approximately 1.5 miles of the loop is along a paved road, and hikers are urged to be careful about blind turns. The remainder of the trail is dirt and gravel. Wildflowers, waterfalls, and avian wildlife are just a few noteworthy sights you can see in addition to the amazing vistas.
The Cape Horn Trail and its surrounding lands are managed by the Cape Horn Conservancy, a non-profit that works closely with the U.S. Forest Service. The trails are cleared once or twice a month and local volunteers are welcome to join.
Moulton Falls Trail
The Columbia River Gorge gets much of the attention in terms of outdoor activities. But around 30 miles north of Vancouver—taking the Washington State Route 503 north to NE Lucia Falls Road west—one comes to Moulton Falls. This 387-acre woodland park is found where the Lewis River and Big Tree Creek converge, culminating in two waterfalls. A picturesque wooden arch footbridge soars three stories over deep emerald pools that are lined with Pacific Northwest evergreen foliage.
Hikers of all skill levels can walk the four miles out and back along the river, while more experienced hikers can ascend the Bells Mountain Trail—itself part of the 30-mile Chinook Trail. For those who want to take in the scenery without a hike, the Chelatchie Prairie Railroad will move passengers through Moulton Falls, along with some intriguing volcanic rock formations, Native American meeting grounds, and a swinging bridge over Big Tree Creek.
There is no entry fee to use the park, which is managed by Clark County. Swimming is allowed, but not diving off the arch footbridge. There are also BBQ pits, picnic tables, and restrooms.
Ridgefield National Wildlife Refuge: Oaks to Wetlands Trail
The Oaks to Wetlands Trail is a year-round loop that's great for hikers of all ages, because the 1.7-mile loop only gains 80 feet in elevation. This popular hiking spot is part of the Ridgefield National Wildlife Refuge just 18 miles north of Vancouver. Dogs are not permitted on these trails, and there is a $3 daily entry fee or a $15 annual pass.
Hikers will pass under regal oak trees, underneath which wildflowers bloom and rabbits can be seen hopping about. A few other fauna that might be seen include beavers, waterfowl, and sometimes bald eagles.
One attraction of the trail is the Chinook Plankhouse, an authentic recreation of the Native American village of Cathlapotle. The plankhouse is open from noon to 4 p.m. on weekends from April to October, offering hikers a chance to get some guided immersion in local history. More ambitious hikers can also connect this trail with the Carty Lake Hike, a 2.8-mile out-and-back trail that also has a gentle 60-foot elevation.
Walking Trails in Vancouver WA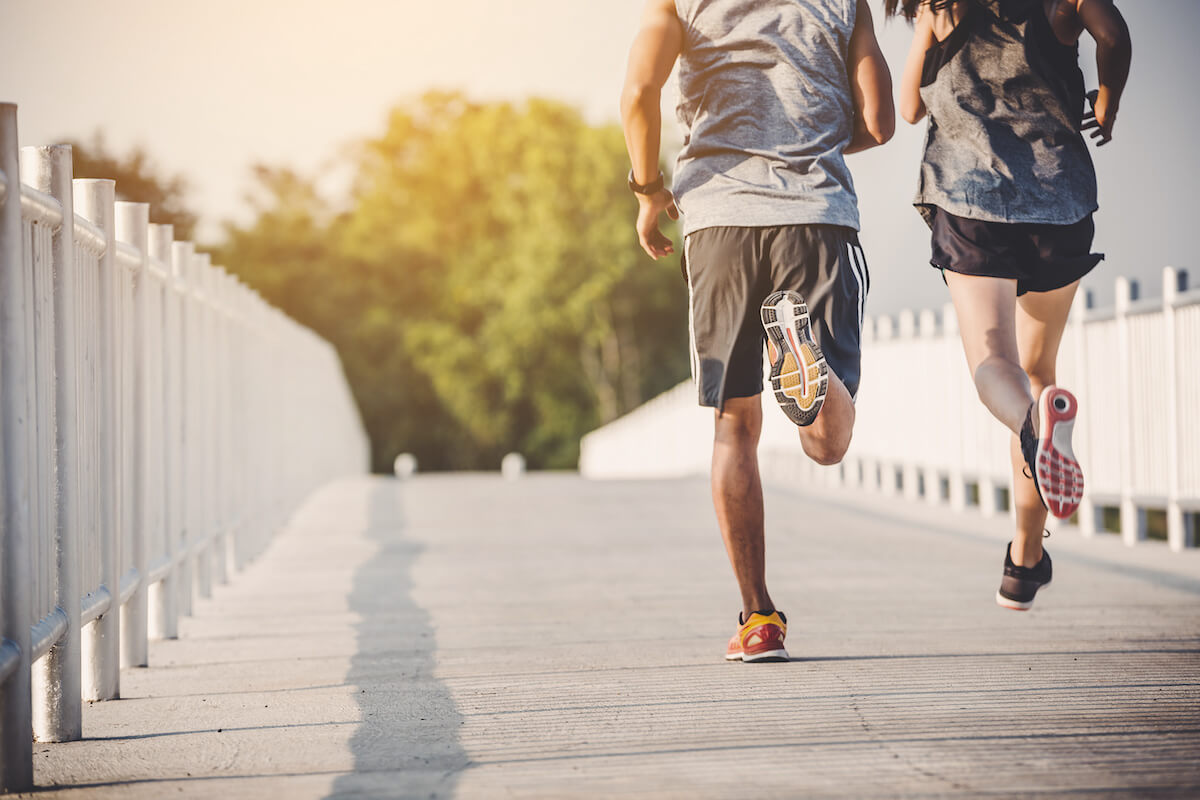 Vancouver itself is also home to some fantastic walking trails. Some of these trails take advantage of its position next to the Columbia River, while others meander through the extensive greenways and parks that marble through the urban grid of Vancouver's suburbs. And still others are connected to immersive historical experiences in and around downtown Vancouver. Many of these trails are free for walkers, joggers, and bikers, although some may have parking fees, and attractions along the way may have entry fees as well.
Columbia River Renaissance Trail
This 5-mile waterfront promenade connects Esther Short Park in the heart of Vancouver with Wintler Community Park in nearby Vancouver Heights. This paved trail is perfect for walking, jogging, biking, rollerblading, and walking your leashed dog. (If you'd like to let your dog run around off-leash, there's a nearby dog park—Clark County Dog Park at 4099 E 5th St.) There is no entry fee to enjoy the trail, and parking can be found at both trailheads. Note that Wintler is also a communal beach, so parking may be hard to come by on the summer weekends.
Historical sights along the way include the Wendy the Welder sculpture, the Henry J. Kaiser Shipyard Memorial, and nearby Old Apple Tree Park—believed to be the site of the oldest apple tree in the Pacific Northwest, and essentially the matriarch of the region's apple growing industry (the tree actually lived from 1826 to 2020, but the saplings planted there now contain its genome).
If the Renaissance Trail is part of an afternoon excursion, there are places for brunch, lunch, and dinner like Who Song & Larry's Mexican Restaurant, McMenamins Irish Pub, and Beaches Restaurant and Bar.
Discovery Historic Loop Trail
This 2-mile trail is the best trail for local history enthusiasts and also connects to the above-mentioned Columbia River Renaissance Trail. Sights along the way include Pearson Air Museum, Providence Academy, Esther Short Park, and Fort Vancouver. While the trail is free, some of these attractions do have entry fees. Access to the reconstructed portion of Fort Vancouver is $10 for a week-long pass, where visitors can immerse in the story of this 19th-century trading post through live demonstrations and self-guided tours.
Another centerpiece of the Historic Loop Trail is the Land Bridge, a sweeping, curving piece of architecture that offers scenic views, displays about Native American history, and sights of local flora. The trail also provides easy access to downtown Vancouver, a very walkable neighborhood of restaurants, shops, and breweries. Esther Short Park is a pleasing urban oasis that is also home to seasonal festivals like the Craft Beer & Winefest.
Burnt Bridge Creek Trail
This hard-surfaced trail wanders through a variety of landscapes including grasslands and forests. The 7.7-mile trail begins at Stewarts Glen on the shores of Vancouver Lake, with additional trailheads along the way in Leverich Park and Divine Road before ending in Meadowbrook Marsh Park. With these multiple trailheads, the trail is broken up into smaller sections that can be enjoyed for a shorter excursion.
Much of the trail is flat, making it perfect for walking, jogging, and biking. Not all sections are paved, however, so rollerblading may not be the best idea. Dogs are welcome but must be leashed. There is no fee for using the trail, which essentially follows Burnt Bridge Creek as it meanders through the northern suburbs of Vancouver.
Because the trail is not a loop, anyone wanting to walk the entire trail should consider traveling with a walking buddy who can park their vehicle at the concluding terminus. Alternatively, the trail can provide a long, nearly 16-mile hike out and back.
Salmon Creek Greenway Trail
This moderate 3-mile trail meanders through the greenways between the suburbs of Felida-Starcrest and Salmon Creek. If you park at the Salmon Creek Regional Park & Klineline Pond parking lot, there is a fee of $2 for motorcycles, $3 for cars, and $8 for RVs (or an annual pass is available for $30).
This trail is great for hikers of all ages, especially because there are a number of fun attractions like the Turtle Pond and Eagle's Nest. Klineline Pond is actually a swimming hole with a beach, roped-off areas for swimming, and a children's splash pad with equipment.
Other amenities include restrooms, 35 picnic tables, seven play structures, and spaces for fishing, including one just for kids. As such, Salmon Creek Greenway Trail is just one part of the park experience, but it can be a nice afternoon meander in its own right. The trail also connects with the Cougar Creek Trail, a short 0.5-mile excursion that can extend your walk. Pet owners take note: while leashed dogs are allowed on the trail, they are not allowed in the park.
Enjoy the Outdoors in Vancouver, WA
There's no shortage of outdoor activities to choose from in Vancouver, Washington. If you're feeling in the mood for a gentle excursion, a walk along the River Renaissance Trail and/or Historic Trail can end with a meal at one of the nearby restaurants. Those in search of a longer and more strenuous journey can break a sweat at one of the many hiking trails that ascend the Columbia River Gorge or the foothills of the Cascades. And those hikers and walkers with four-legged companions have a number of dog-friendly options to choose from in and around Vancouver proper, from the riverside to the greenways that cut through its suburbs. This ready supply of outdoor entertainment and exercise is one of the biggest selling points of Washington's fourth-largest city.