Best Hotels in Portland, OR
Posted by Jordan Matin on Thursday, November 9, 2023 at 8:52:47 AM
By Jordan Matin / November 9, 2023
Comment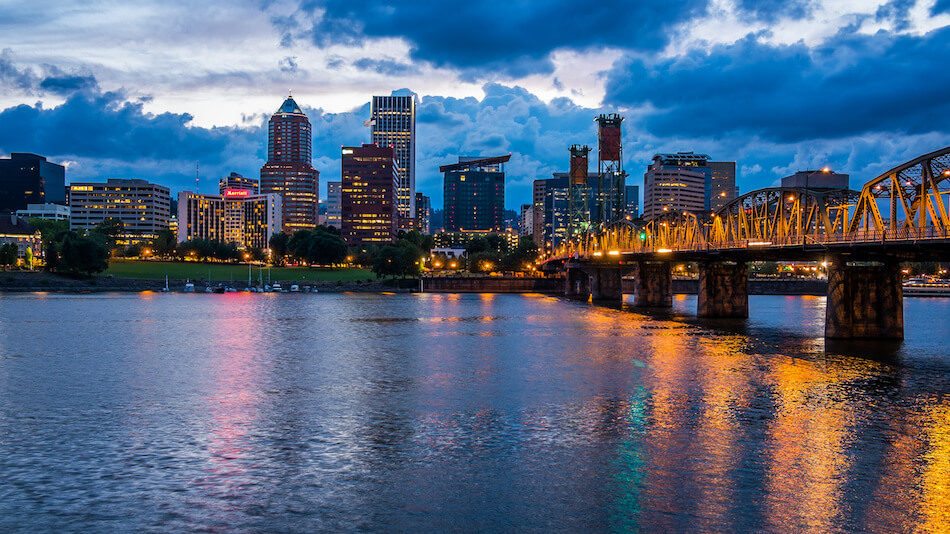 Portland, Oregon, a city celebrated for its vibrant culture and scenic beauty, boasts a variety of exceptional hotels. Exceptional hotels throughout Portland's best neighborhoods offer unique experiences, reflecting the city's eclectic character, from luxurious downtown establishments to cozy boutique options. This article aims to guide travelers in selecting the perfect hotel for their stay in Portland. It highlights the top hotels, focusing on comfort, location, amenities, and overall guest experience. Discovering the best hotel can significantly enhance your visit to this diverse and charming city.
The Nines, a Luxury Collection Hotel, Portland
At The Nines, a Luxury Collection Hotel, Portland, you can experience an art-forward atmosphere with custom art installations and stunning rooftop views. The lobby hovers eight stories above ground, away from downtown traffic, and is luxuriously decorated with velvet sofas and Italian marble-topped tables. Guests can enjoy plenty of entertainment options within the hotel, including a rooftop bar with panoramic views and a restaurant, and the hotel is less than a block from all the action at Pioneer Courthouse Square. The hotel also offers a fitness center and spa services. With its convenient location near attractions and access points to Portland's public transportation system, The Nines is the perfect choice for those seeking an upscale experience in Portland.
Woodlark
The Woodlark is a gorgeous hotel with a chic style, perfect for a memorable stay in Downtown Portland. You'll love the rooms' fun, not-too-serious feel and the great amenities like the morning coffee from local purveyors Good Coffee in the lobby. And, if you're looking for a unique evening experience, Abigail Hall, a hidden cocktail bar, awaits you at the back of the hotel. Plus, The Woodlark is close to the bustling West End area and the Pearl District, so you can explore all that Downtown Portland has to offer. Whether you're looking for a romantic getaway or an exciting city escape, the Woodlark is the perfect place to stay. With its convenient location, great amenities, and stylish yet cozy atmosphere, you won't be disappointed with your stay.
The Heathman Hotel
Make your stay in Northwest Portland memorable at The Heathman Hotel, a historic hotel built in 1927. This luxurious hotel offers welcoming doormen, helpful concierges, and stylish refreshments in the heart of Downtown Portland. Enjoy comfortable and spacious rooms with luxury amenities, such as a prime downtown location. Take advantage of the on-site tea court and restaurant or the small, well-equipped gym. Experience the hotel's history through its many artifacts and a wall board with handwritten suggestions for things to eat, drink, or do. Whether you're looking for a romantic getaway or a luxurious stay for business, The Heathman Hotel is the perfect choice.
Sentinel
Experience the stylish and modern Sentinel Hotel with its boutique feel. Located in Downtown Portland, it offers spacious rooms with contemporary furnishings. The hotel also has an on-site restaurant and bar with a trendy vibe. Guests can enjoy the fitness center and a rooftop terrace. The Sentinel is the perfect place for those looking for a sophisticated stay. The sleek and modern decor of the hotel will make you feel like you're in a luxurious paradise. The rooms have various amenities that will make you feel right at home. You'll find comfortable beds, flat-screen TVs, and high-speed WiFi. If you need to stay connected while you're away, the Sentinel has you covered.
The on-site restaurant and bar offers guests the chance to try some delicious Pacific Northwest cuisine, and the hotel is walkable to the restaurants, bars, and nightlife in the Pearl District. Sip craft cocktails or sample locally sourced dishes in the trendy atmosphere. The rooftop terrace also provides a great city view, perfect for a romantic evening. The Sentinel provides the perfect combination of style and comfort.
Hotel deLuxe
Immerse yourself in the glamorous Art Deco-inspired design of Hotel deLuxe. Located in Portland's Goose Hollow neighborhood, just on the other side of Interstate 405 from many of the city's top hotels, Hotel deLuxe will make your stay memorable. Enjoy luxurious rooms with vintage Hollywood decor, and take in the ambiance of the on-site restaurant and bar. Take advantage of the fitness center and spa services, and explore the nearby theaters and shopping. The hotel also features a gallery showcasing local artists' work. With its unique charm and luxurious amenities, Hotel deLuxe is sure to give you an extraordinary experience. Unwind in the sophisticated atmosphere and get the most out of your stay in Portland.
McMenamins Kennedy School
If you're looking for a unique and memorable hotel experience in Northeast Portland, look no further than McMenamins Kennedy School. This historic elementary school has been converted into a hotel, giving it an unmistakable charm. The old classrooms' comfy queen beds and private bathrooms will make you feel at home. The auditorium has been transformed into a cozy space with sofas and overstuffed chairs, perfect for movie nights. Don't forget about the teachers' lounge, now a saltwater soaking pool for relaxing after a long day. If you're feeling adventurous, you can even sit in the detention room and have a few drinks with friends. McMenamins Kennedy School is perfect for those looking for an unforgettable experience in Portland's Concordia neighborhood.
Jupiter NEXT
Step into the edgy Jupiter NEXT for a luxurious experience featuring glass-cube bathrooms and in-room cocktail bars. This boutique hotel is located in one of Portland's hippest areas, the Buckman neighborhood. Luxurious details and digital concierges accompany the modern decor. Guests can enjoy the industrial lobby, as well as the pet-friendly rooms—this is, after all, dog-friendly Portland! The comfortable beds and in-room tech amenities are perfect for a restful night's sleep.
You won't be at a loss for things to do with plenty of entertainment options. Explore the city with the help of the staff that offers recommendations for restaurants, bars, and attractions. You'll find a wall board with handwritten suggestions for things to eat, drink, or do as you look around. Whether you're staying for a few days or weeks, Jupiter NEXT is the perfect place for a unique and memorable stay.
Which Portland Hotel is Right for You?
Portland's best hotels cater to a wide array of preferences, ensuring every visitor finds a place that feels like a home away from home. Whether seeking luxury in the heart of the city or a quiet retreat in a boutique setting, Portland's hotel scene does not disappoint. These establishments are more than just places to stay; they are gateways to experiencing all the things to do in Portland, with each offering a unique lens through which to view the city. For those planning a trip to Portland, choosing the right hotel is a crucial step in crafting an unforgettable journey.