5 Best Parks in Milwaukie OR: Explore Milwaukie Bay Park, North Clackamas Park & More
Posted by Jordan Matin on Monday, November 20, 2023 at 1:04 PM
By Jordan Matin / November 20, 2023
Comment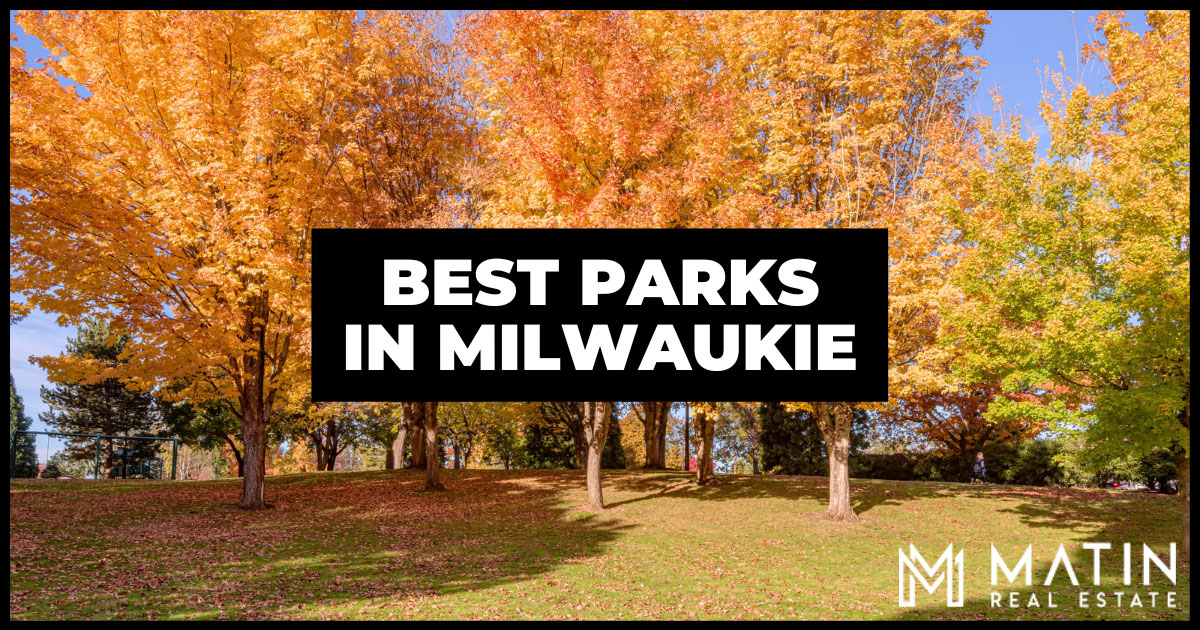 Are you looking for a great place to get outdoors in the city of Milwaukie, Oregon? You're in luck! The city boasts some of the best parks in Clackamas County. From the stunning Milwaukie Bay Park to the peaceful Sara Hite Memorial Rose Garden, you're sure to find a spot to explore nature and relax. Here are some of the top parks Milwaukie has to offer.
Milwaukie Bay Park
Located near downtown Milwaukie on the Willamette River, Milwaukie Bay Park offers river access, captivating views, a boat ramp, and more. Visiting the park is one of the great things to do in Historic Milwaukie, nestled between Kellogg Creek to the south and Johnson Creek to the north. Spanning 8.5 acres, the park has lovely pathways to walk on, lots of benches, and designated parking spaces for vehicles towing boat trailers.
It's easy to reach this beautiful park from downtown Milwaukie, and it's located right off McLoughlin Boulevard. You can also use Portland's public transportation system, as MAX light rail and TriMet bus lines run through the area. The six-mile bike and pedestrian-friendly Trolley Trail also goes by the park.
So relax and unwind at Milwaukie Bay Park, taking in the captivating river views and access to the waterfront. Whether you're looking for a place to launch a boat or just want to take a stroll, Milwaukie Bay Park is the perfect spot.
Spring Park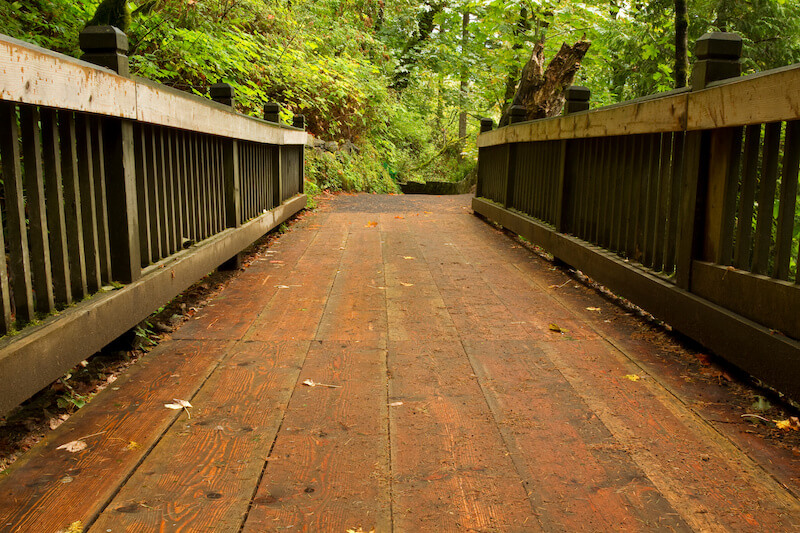 Experience the tranquility of Spring Park Natural Area, a hidden gem with a playground, picnic areas, and access to Elk Rock Island. This park opened in 2015 and is nestled alongside the serene Willamette River. The park features a well-maintained pathway, a boardwalk, and an observation area. Here, you can enjoy a picnic, bike, or just sit and enjoy the scenery. This park is a lovely place to spend the day out in Milwaukie.
At the end of the park's trail, you'll find a seasonal land bridge to Elk Rock Island, an island where you can swim, hike, or relax by the river. This land bridge appears when the water level is low. However, water levels may vary with the seasons, weather, and Willamette River tides, so be sure to check before you go.
North Clackamas Park Complex
Enjoy the many recreational opportunities North Clackamas Park has to offer, from shaded picnic spots to a fenced horse arena. Spanning 45 acres on the northern tip of the Oatfield community—which lies between Milwaukie and the city of Gladstone—the park encompasses fields, water features, and groves of oak trees. It features two playgrounds, a covered picnic shelter, softball fields, a volleyball court, and horseshoe pits. The park is divided by Camas Creek, with Mt. Scott Creek tracing its northern and western boundaries. Connecting these areas is an intricate network of trails and footpaths.
You'll also find natural enclaves and sensitive habitats, including a wooded area with Oregon White Oak and Oregon Ash, as well as wetlands. You can also birdwatch here from a variety of overlook areas. North Clackamas Park is adjacent to the Milwaukie Center and the Sara Hite Memorial Rose Garden, so much to explore, you're sure to have a fun day out here.
Sara Hite Memorial Rose Garden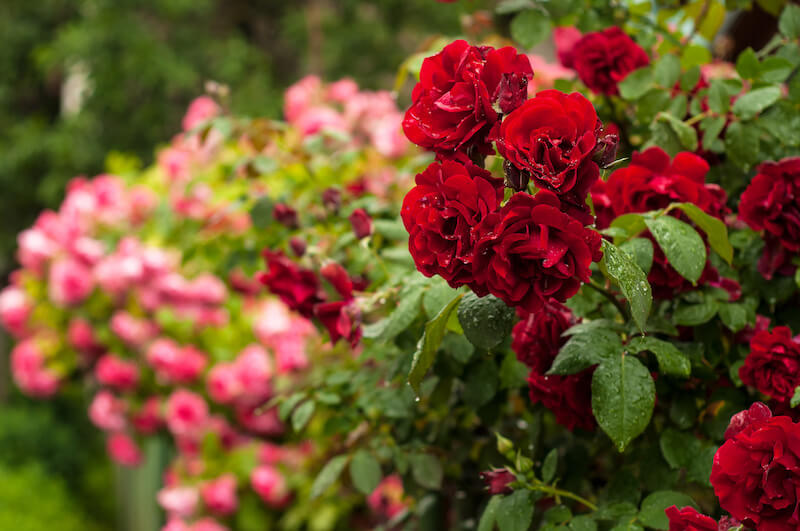 Visit the Sara Hite Memorial Rose Garden, a stunning and sophisticated one-acre formal rose garden. Nestled at the entrance of North Clackamas Park, this picturesque sanctuary is only 20 minutes from Downtown Portland. At the center of the Rose Garden lies a central red brick plaza that's surrounded by meticulously manicured rose beds. In addition to the plaza, there is a spacious covered gazebo that's perfect for relaxing and enjoying the view.
You can also rent out the garden for special events. Four raised beds and tall plantings frame the plaza, offering both privacy and flexibility in arranging layouts. With a seating capacity of up to 200 guests, the Sara Hite Memorial Rose Garden is ideal for ceremonies, receptions, and weddings. You'll be able to savor the beauty of the garden and the fragrance of the roses as you celebrate life's special moments with your loved ones.
Furnberg Park
Stroll through the picturesque natural expanse of Furnberg Park and admire the winding boardwalk trail, open lawn, picnic tables, benches, and inviting playground. Nestled in the Linwood area, one of Milwaukie's best neighborhoods, this delightful park is a cherished community treasure and a great spot to admire fall foliage.
The boardwalk trail winds through the park, and the lawn is perfect for taking in the scenery. Furnberg Park is a great place to spend an afternoon and enjoy some peace and quiet.
Have Fun at the Best Parks in Milwaukie
Residents, visitors, and anyone moving to Milwaukie will be greeted by many lovely places to get outdoors. From the peaceful Milwaukie Bay Park to the scenic Sara Hite Memorial Rose Garden, there's something for everyone in Milwaukie. Don't miss out on the chance to explore these gems and find all they have to offer.