5 Lake Oswego Parks That Locals Love
Posted by Alicia Smith on Thursday, April 28, 2022 at 10:20 AM
By Alicia Smith / April 28, 2022
Comment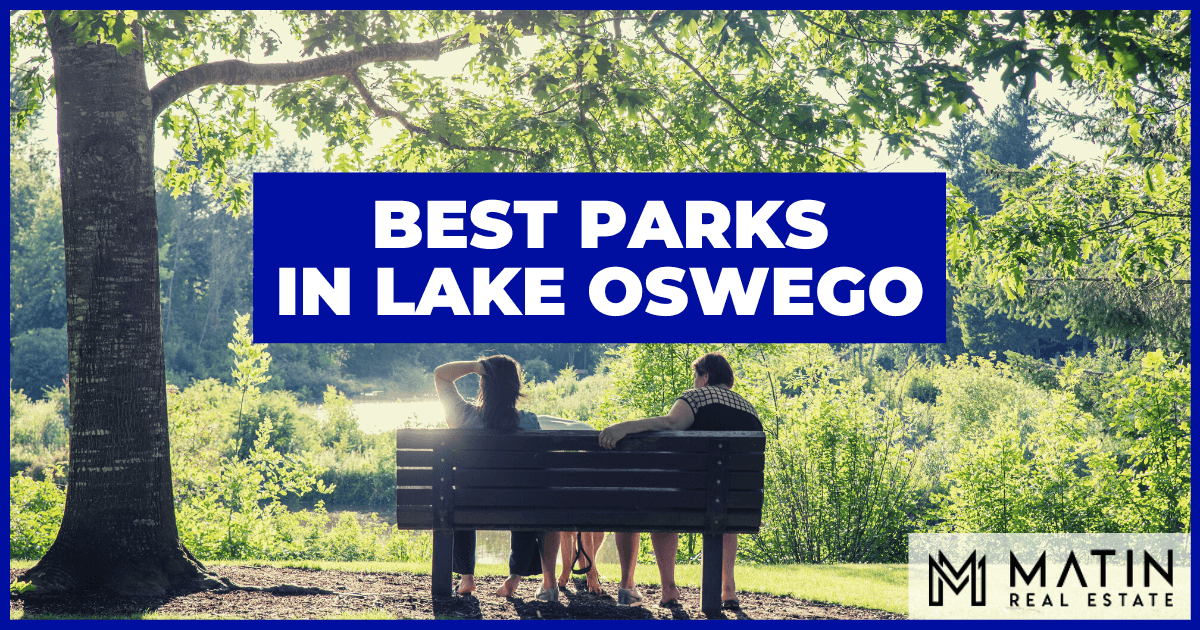 Lake Oswego, Oregon, is an active Portland community suburb where residents love to get outdoors and enjoy the local waterways and parks. The community's government maintains 30 outdoor parks, running the gamut from state-of-the-art facilities with artificial turf ballfields to rustic, no-frills green spaces with a dirt trail through the woods. Read on to learn about some of the best parks in the Lake Oswego community for some outdoor fun.
Foothills Park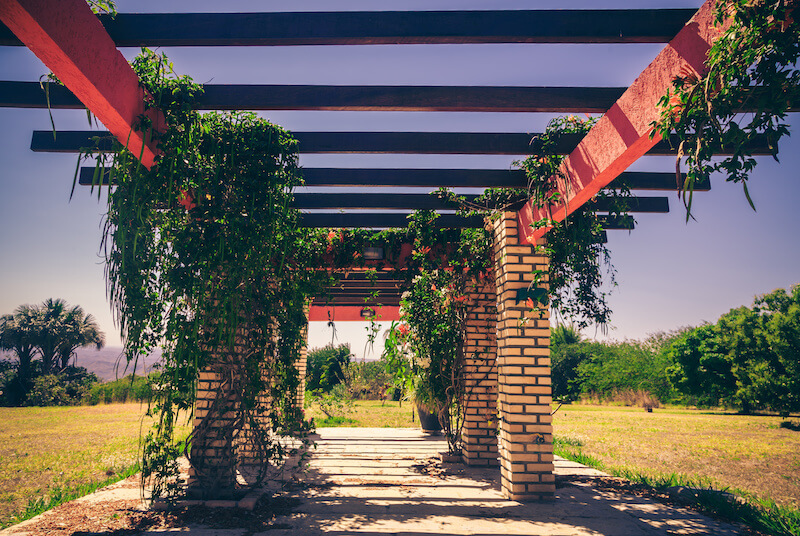 Foothills Park is one of the best parks where residents can experience the Willamette River. It's a 9-acre park and one of the newest parks in Lake Oswego that borders the riverfront. There are several truly unique features and amenities that set Foothills Park apart. People are welcome to bring hand-carried boats such as kayaks to the park and launch for an excursion on the river.
Visitors can enjoy up-close views of the river from a covered platform area. They can also enjoy the Stafford Stones, a series of basalt columns with permanently engraved poems by William Stafford. Stafford spent the last two decades of his life living in Lake Oswego and is one of the city's most famous former residents. Foothills Park also has a beautiful picnic pavilion constructed from stone and timber, with a stone fireplace in it.
Foothills Park is also home to the Lake Oswego Veterans Memorial and a lovely reflecting pool. Visitors can enjoy a live music concert every Wednesday evening during the summer at the grass amphitheater in the park. The park is free to visit and is open from dawn until dusk every day.
---
George Rogers Park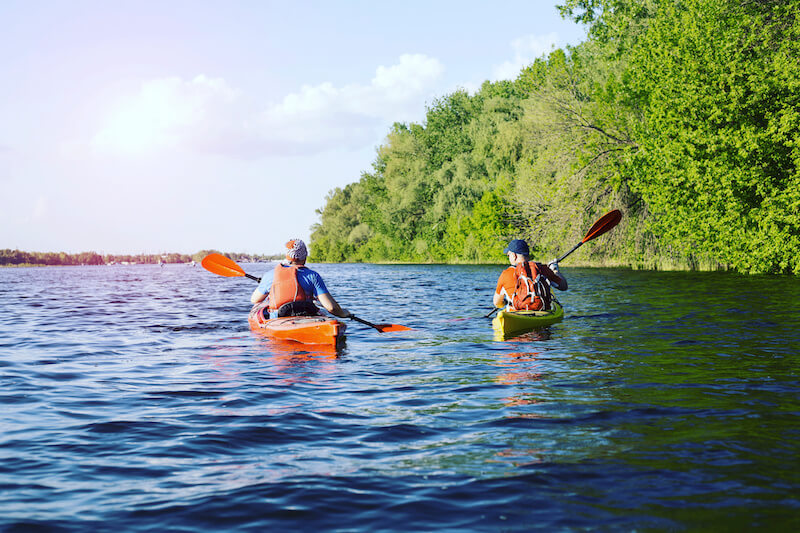 George Rogers Park is also located along the Willamette River, and it is one of the newest and nicest parks in Lake Oswego. Residents are welcome to bring kayaks, paddle boards, and other hand-carried watercraft to the park, where they have easy access to the water. This park is one of the best locations for several outdoor sports in Lake Oswego.
It has two baseball and softball fields, one soccer field, and a pair of outdoor tennis courts. It also has a children's playground area, public restrooms, and an outdoor memorial garden area. George Rogers Park is one of only two parks in the city where the Lake Oswego Parks and Rec Department offers various free one-hour classes for the community.
The Old River Road Trail sets out from George Rogers Park and heads south for 0.8 miles. It's a short out-and-back paved trail that provides great views of the Willamette River, part of why it's considered one of the best trails in Lake Oswego. The park has two separate covered picnic shelters that can be rented by residents for special events. There is a small fee to rent the facilities from Parks and Rec, but the other park facilities are open year-round and are free for the public.
---
Springbrook Park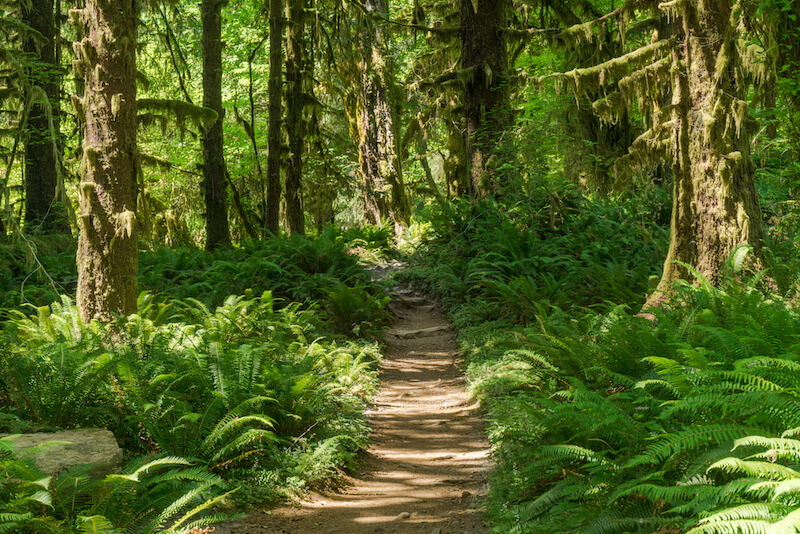 Springbrook Park is located in the Uplands neighborhood in Lake Oswego. Like most neighborhoods here, Uplands has many trees and is a heavily wooded area. It's a lovely neighborhood filled with ranch-style homes, an elementary school, and a junior high school, but the main feature of the community is Springbrook Park.
The proximity to the two schools listed above provides ample opportunities for local students to participate in activities at the park. There's a "play area" near that junior high, and student groups come out frequently to pick up litter and keep the park looking nice. They also undertake school projects to plant seedling trees and plants native to the area.
The Lake Oswego Indoor Tennis Center is located near the west entrance to the park. There are also two types of trail systems running through the park's 52 acres. Hikers, bird watchers and trail runners have a choice between gravel trails and wood chip-covered trails in Springbrook Park. Other than the trails, the park is simply a serene wooded area preserved by the locals for enjoyment.
---
Waluga Park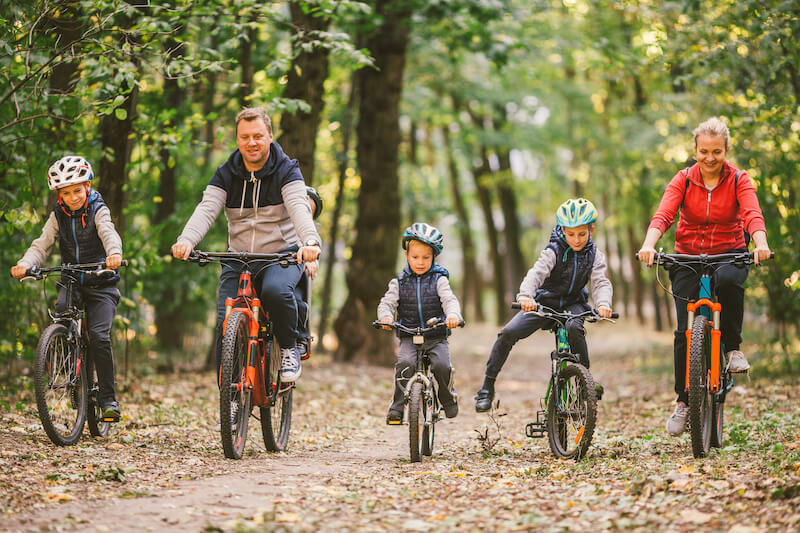 This park encompasses 53 acres in Lake Oswego. Waluga Drive splits the park into two separate areas: West Waluga Park and Waluga Park - East. The West Waluga Park side has more amenities and is more developed, but both sides offer the opportunity for a nice outdoor outing.
Waluga Park - East has playground equipment for children and a pair of lighted baseball fields. One of the ballfields has a 90-foot base path and the other a 60-foot base path for younger players. A covered picnic shelter has several tables and outdoor barbecues available. It also has public restrooms.
West Waluga Park offers another set of kids' playground equipment, a picnic pavilion and public restrooms. It also has a paved walking path for residents to enjoy. In addition, West Waluga Park has a new set of outdoor Fit Spot exercise equipment, which two to four people at a time can use to get an outdoor workout. The park even has a fenced area which serves as an off-leash dog park, where four-legged friends can run and play. This side of the park also has 30 free parking spaces available for public use.
---
Westlake Park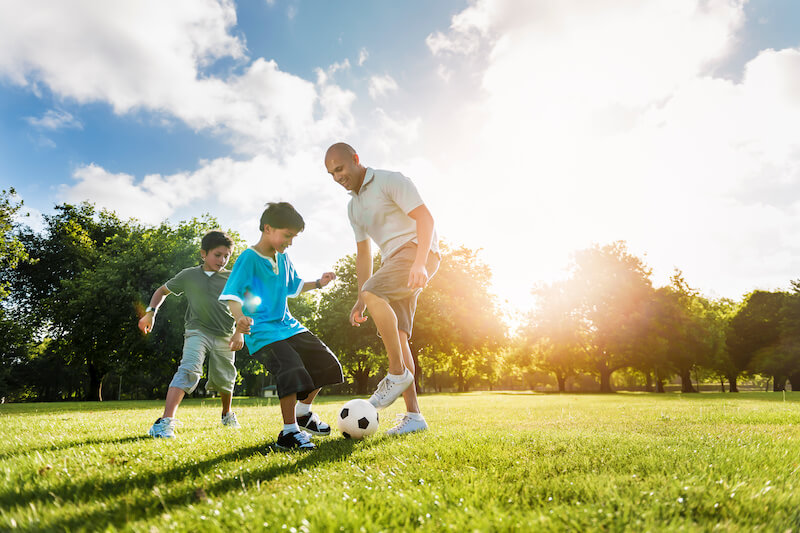 Westlake Park is located in the upscale Westlake neighborhood of Lake Oswego. The neighborhood has a lot of two-story townhouses and even a few luxury homes within its boundaries. This park has some of the nicest sporting facilities in the town, and local sports leagues frequently play here.
The park has three lighted, full-sized baseball and softball fields with 90-foot baselines. It also has a full-court outdoor basketball court, two lighted soccer fields and several lighted tennis courts for evening games. The playground equipment for kids is under an excellent covered structure to avoid the hot sun during the summer months. There are parking lots on both the east and west sides of the park, with ample free parking spaces most days.
Westlake Park also has a picnic pavilion with outdoor barbecues and tables, which can be rented for a small fee from Parks and Rec. It should be noted that in order to rent any facilities at Lake Oswego's parks, one must be a resident of the city. The park also has public restrooms.
---
Get Outdoors and Enjoy Lake Oswego's Parks!
The Pacific Northwest is known for its nature, and Lake Oswego is no different. One of the best ways to enjoy the outdoors in the city is to enjoy one of its 30 maintained parks. Other than renting facilities, parking in and enjoying any of the city's parks is free year-round. From trails to sports fields and everything in between, Lake Oswego parks have plenty of amenities to offer. Get out and explore everything that Lake Oswego has to offer!
If you're interested in living in Lake Oswego, Oregon, contact Matin Real Estate at (503) 622-9601 to get in touch with a local real estate agent and find the ideal Lake Oswego home for you today.