Lake Oswego Outdoor Activities: Find Boat Rentals, Hikes, Parks & More
Posted by Alicia Smith on Tuesday, May 3, 2022 at 7:45 AM
By Alicia Smith / May 3, 2022
Comment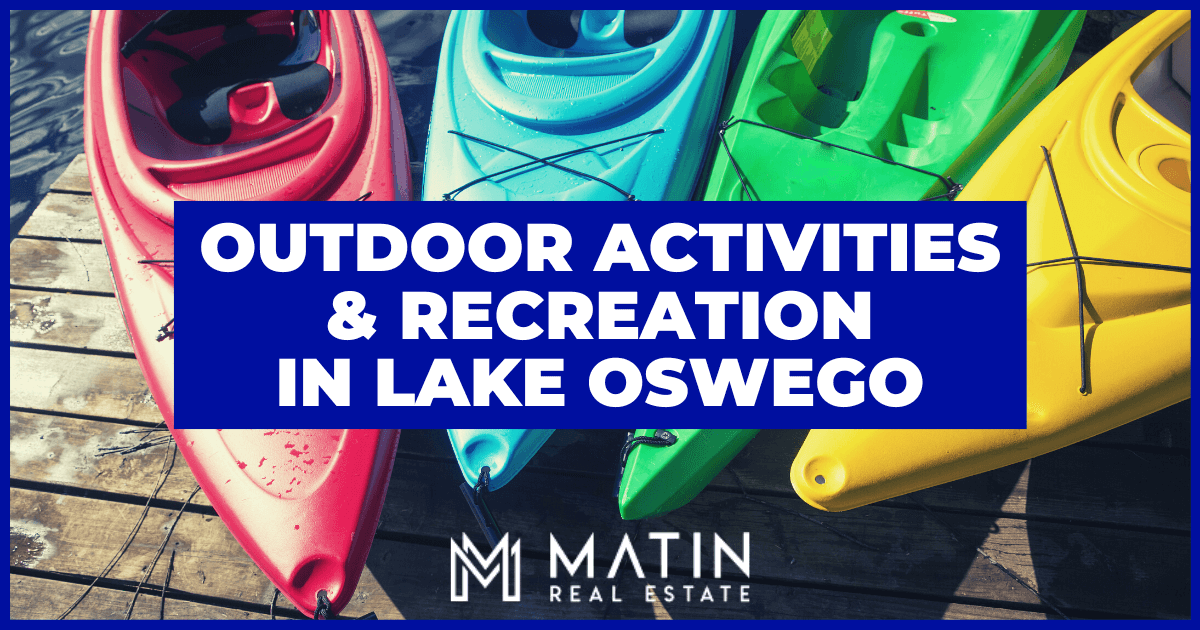 The small suburban Lake Oswego community is just 20 minutes south of the city of Portland, Oregon, surrounding the beautiful 450-acre Oswego Lake. The community has a broad range of outdoor activities, from water recreation on the lake and the Willamette River to hiking and biking. Lake Oswego also has many excellent parks and outdoor green spaces. Keep reading to explore some of the best outdoor activities available in Lake Oswego.
Water Recreation in Lake Oswego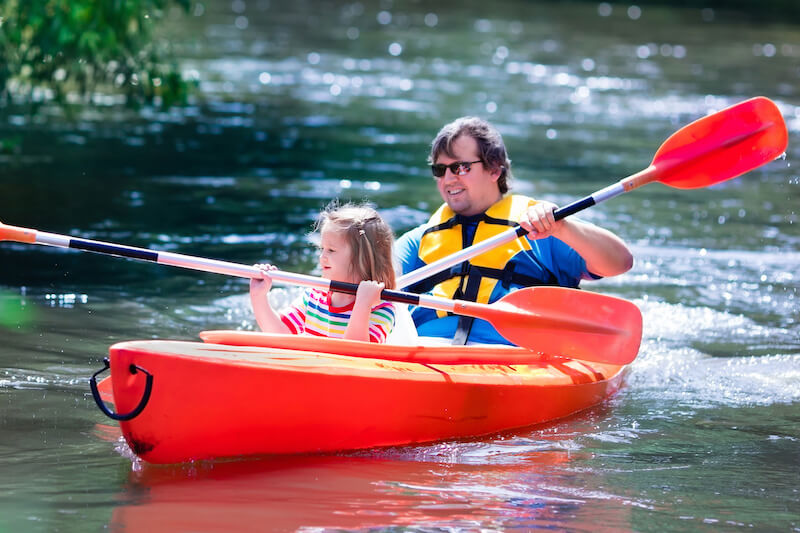 The Willamette River makes up the eastern border of Lake Oswego, and kayaking is one of the most popular things for locals to do on this body of water. The Oregon Museum of Science and Industry (OMSI) has a real submarine (the USS Blueback) that visitors can tour for a unique Willamette River experience. Portland Spirit cruise ships offer daily excursions that allow passengers to travel beneath the Portland area's 12 bridges. Paddleboarding, boat rentals, and swimming are also available on the Willamette from Lake Oswego.
The Lake Oswego Swim Park is where locals can cool off during summer. Proof of residency is required to swim in the park.
The Lake Oswego School District also has an indoor public swimming area for locals at the Lake Grove Swim Park, which is open from early June until late August and closes when the school year starts. Swimming is also possible from some parks along the Willamette River, including George Rogers Park and Foothills Park.
The Willamette River also has approximately 50 areas within an hour of Portland where fishing is permitted with an Oregon state fishing license. Coho and Chinook salmon have runs in the spring and fall, and the river also has many sturgeon and steelhead.
Lake Oswego Hiking & Biking Trails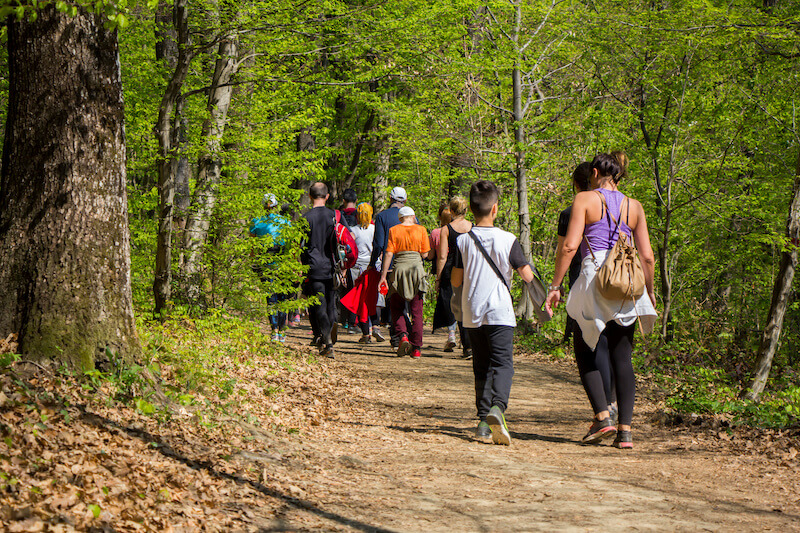 Lake Oswego has an interconnected series of multi-use loop trails that connect many parks and green spaces in the area. This system is known as the Intertwine, and it has been in development since 2003. The InterTwine continues to expand as voters make funding available in stages. Lake Oswego's multi-use trails are suitable for walking, hiking, biking, and leashed pets.
The Iron Mountain Trail in Iron Mountain Park is an easy 2.1-mile hike suitable for all ages. It has a slight elevation gain of 285 feet and takes about an hour to complete.
The Woods Memorial Natural Area in Lake Oswego has a trail system running through it suitable for hiking or jogging. It's a 2.3-mile trail rated as moderate, and it takes about one hour and ten minutes to complete.
Cooks Butte Park has an easy 1.1-mile loop trail for those looking for a shorter walk. This unpaved trail can get muddy at times but usually takes just 37 minutes to walk.
George Rogers Park is next to the Willamette River, and it has a nice paved trail. Just head south from the park entrance across a concrete footbridge that crosses Oswego Creek. The 0.8-mile trail follows the Willamette River and offers excellent nature views.
Luscher Farm Park has the 4.7-mile, out-and-back Rosemont Trail, which is great for walking, jogging, cycling, or dog walking. Although it's an easy walk, it does take more than two hours to complete. This trail is also one of the less crowded options in the area for those seeking some solitude and nature.
Lake Oswego Parks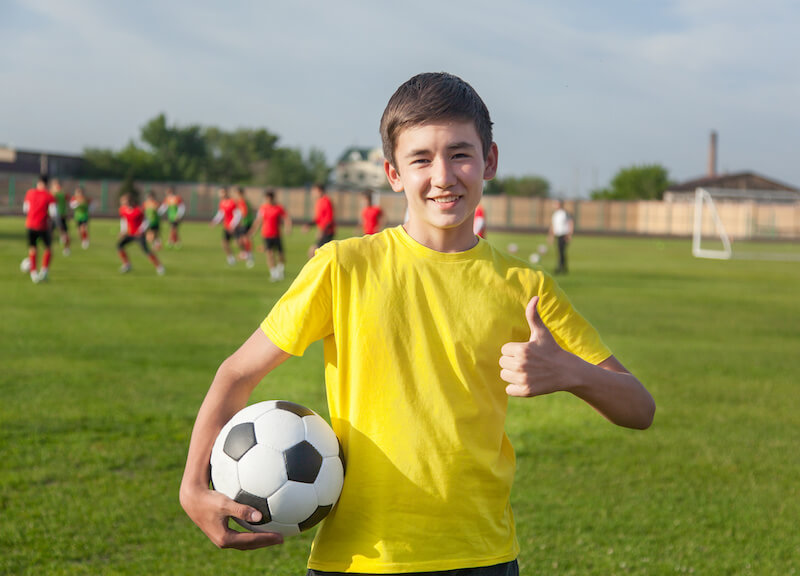 The Lake Oswego Parks and Rec Department maintains 30 parks. Here are some of the best to explore.
George Rogers Park, a 26-acre park that offers direct access to the Willamette River, is considered the premier outdoor space in Lake Oswego. The park has a pair of baseball/softball fields and a soccer field available for games, plus a playground and public restrooms. Many visitors also enjoy the memorial garden at George Rogers Park and the outdoor tennis courts.
Cooks Butte Park (42 acres), Canal Acres Park (31 acres), and Bryant Woods Nature Park (17 acres) are all large green spaces in Lake Oswego, but they don't offer much in the way of amenities. These parks all have soft walking trails and plenty of opportunities to view wildlife.
Hazelia Dog Park is one of the only parks in the area for off-leash dogs. It has two fenced areas for large and small dogs to run and play off their leashes.
Additional Lake Oswego parks with other amenities that include off-leash dog areas are McNary Park and Pilkington Park. These parks also have playground areas for kids, picnic tables, and other amenities for a relaxing visit.
Other Lake Oswego Outdoor Activities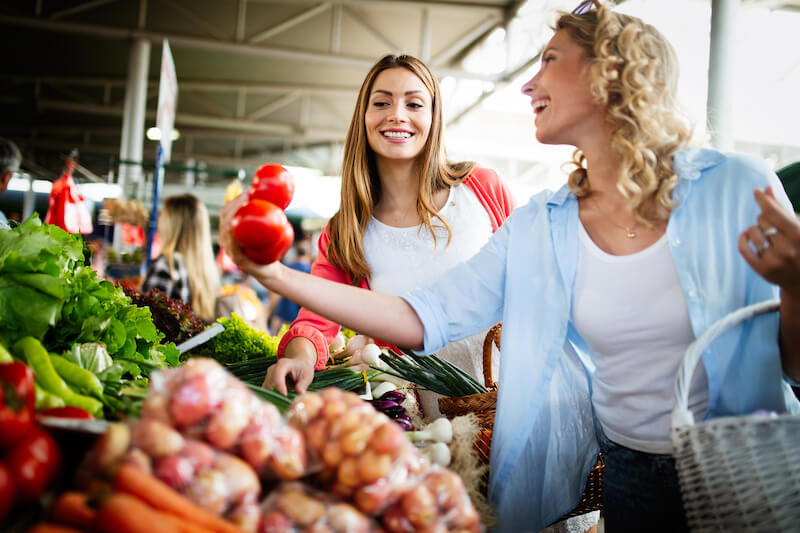 The Oswego Lake Country Club is a private, members-only golf course and country club located in the city. It's an 18-hole championship course that offers golf for men, women, juniors, and teens. Exceptional dining and frequent private social events are hallmarks of club membership. It also provides golf instruction from PGA professionals.
A fun way to get outdoors and enjoy a scenic view of the Willamette River is to ride the Willamette Shore Trolley from Lake Oswego to southwest Portland. This 90-minute trolley ride follows the river to make its way to the much larger Columbia River. The trolley operates on the weekends during summer and on select days during winter.
Lake Oswego's Millennium Plaza Park is where the outdoor farmer's market occurs every growing season. The market has more than 80 growers, producers, and crafters who operate from booths every summer. Visitors come for fresh, locally grown produce, arts and crafts, and locally prepared foods.
Those who love community gardens will enjoy an outdoor trip to the Rogerson Clematis Garden located at Luscher Farm Park. It has more than 850 individual species of flowering vines and is the most extensive single collection of clematis vines in all of North America. It's free to tour the garden every day, although the flowering spring and summer months are the best time for a visit.
Explore the Outdoors in Beautiful Lake Oswego
This list only scratches the surface of all the outdoor activities available in beautiful Lake Oswego. This active suburban community is a great place to live, work and play outdoors. Anyone moving to Lake Oswego will never lack outdoor adventures on and off the water.
If you're interested in living in Lake Oswego, Oregon, contact Matin Real Estate at (503) 622-9601 to get in touch with a local real estate agent and find the ideal Lake Oswego home for you today.