Best Places to Live in Vancouver WA: Top 8 Vancouver Neighborhoods
Posted by Alicia Smith on Monday, September 12, 2022 at 10:00 AM
By Alicia Smith / September 12, 2022
Comment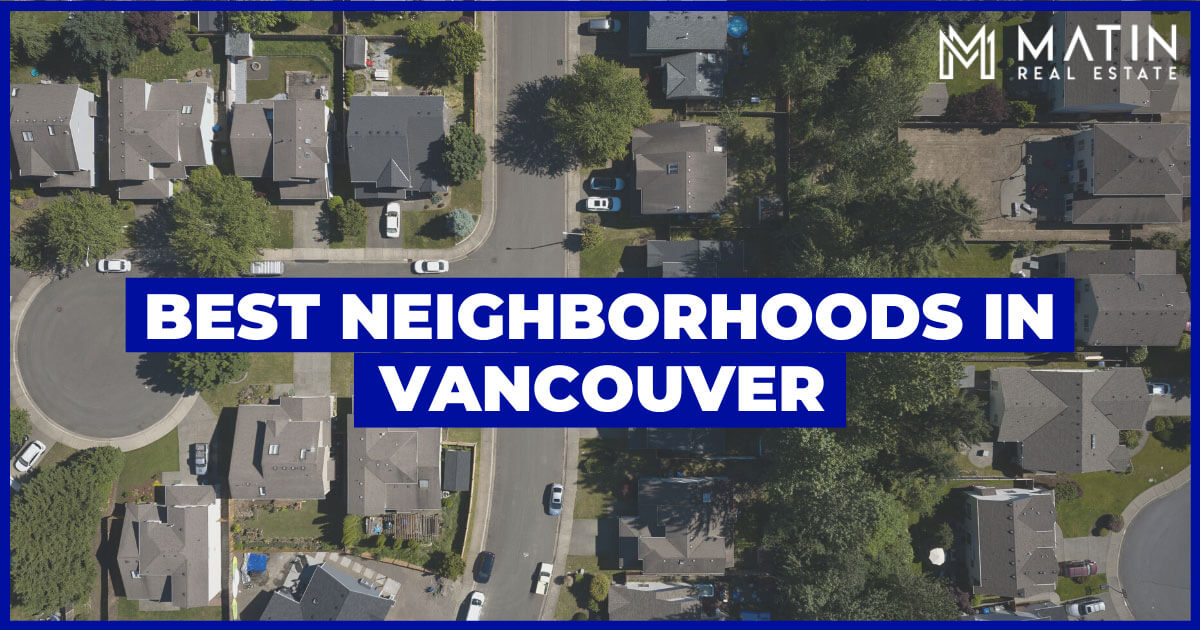 How does living along the Columbia River sound? Set just north of the Washington/Oregon border, the city of Vancouver is one of the most desirable suburbs in the Portland metro area. The city is home to some of the region's top neighborhoods, offering something for every would-be homeowner. A quick look at some of Vancouver's best neighborhoods will show why so many people are moving to Vancouver.
Felida
Located just northwest of Vancouver proper, Felida has seen many new amenities arrive in recent years. Lovers of the outdoors will also enjoy the community's proximity to Vancouver Lake Regional Park, a popular spot for kayaking, stand-up paddleboarding, and other water activities. Those who'd prefer to stay on land can relax on miles of sandy shoreline and watch the seasonal boat races. Felida residents can also hike the Salmon Creek Greenway Trail, which begins in the community.
Felida is the perfect area to access some of Vancouver's best parks. At the same time, the neighborhood has plenty of shopping, dining, and other businesses, including local favorites Farrar's Bistro and Mt. Tabor Brewing's The Pub. Despite its green, natural setting, Felida is just minutes from downtown Vancouver and Portland, thanks to nearby Interstate 5.
Homes for sale in Felida are almost entirely single-family detached houses. These are available in various styles, from modest ranches to sprawling modern homes with more than 5,000 square feet of living space. Prices are similarly wide-ranging, starting north of half a million but quickly reaching $1.5 million and above. The majority sell in the high six figures.
Felida Amenities
Felida Community Park
Close to Vancouver Lake
Salmon Creek Trail system
Felida Elementary and Thomas Jefferson Middle Schools
Old Evergreen Highway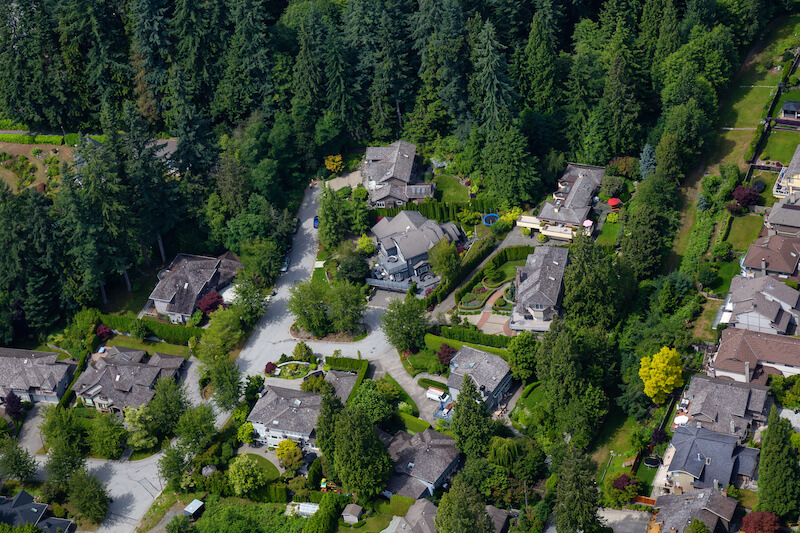 The long, narrow, riverfront neighborhood known as Old Evergreen Highway is just east of central Vancouver. The community takes its name from its central throughfare and the road closest to the Columbia River, and many homes enjoy gorgeous views of the river and nearby Portland. The community is home to many of Vancouver's luxury homes, which feature amenities like docks, pools, and sprawling floorplans. Located just across the river from Portland International Airport, owners are also just minutes from that spontaneous getaway. Old Evergreen Highway is nearly entirely residential or green space, providing a peaceful oasis that remains close to the area's top shopping and employment centers.
Typical homes for sale in Old Evergreen Highway start in the high six figures to around $1 million. These are generally average-sized homes of 2,000-3,000 square feet with two to four bedrooms. Some date back as far as the turn of the 20th century, though most have been substantially renovated in recent decades. However, top-end properties can sell for $1.5-2 million or more, especially for waterfront homes or ones with the best river views.
Old Evergreen Highway Amenities
Columbia River access and views
Easy access to Interstate 205
Close to Portland International Airport
Close to downtown Vancouver
Wildwood
Wildwood is one of several excellent Vancouver communities located on the Columbia River. This compact neighborhood is bordered by Washington Route 14/Lewis and Clark Highway to the south, Interstate 205 to the west, and SE Talton Avenue to the east. This location is ultraconvenient for commuters as it allows travel between downtown Vancouver and Portland in just minutes. Additionally, it's easy to get out of the city to the east to explore spots like the Columbia River Gorge National Scenic Area and Mount Hood.
Closer to home, the community is home to two parks, Wildwood Park and Biddlewood Park, the latter of which has seven acres of open space and walking trails. Plus, Portland International Airport is just across the river, an excellent benefit for frequent travelers. While the community is primarily residential, residents will find plenty of everyday shopping, dining, and other businesses just a short drive away.
Wildwood housing consists of single-family detached homes, most of which are one-story or ranch-style, built between the mid-1970s and late 1990s. Typically, they contain three to four bedrooms, two to three bathrooms, and 2,000-3,000 square feet of living space. Homes start in the mid-$400,000s to mid-$500,000s for older or smaller homes, with newer properties typically selling from the $600,000s to the high $700,000s.
Wildwood Amenities
Wildwood Park
Biddlewood Park
Close to Portland International Airport
Riverview Elementary School
Northwest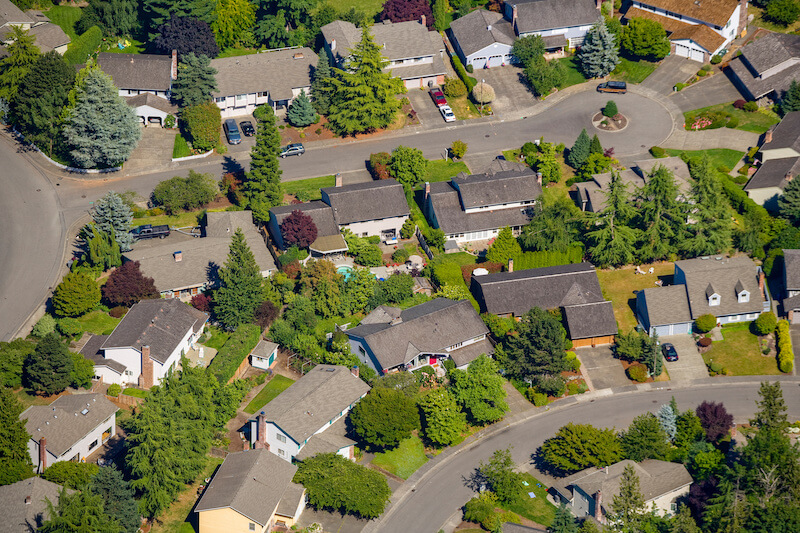 Those looking for the best of the area may find their dream home in the Northwest section of Vancouver. This community is set on the southeastern side of Vancouver Lake, allowing residents to easily enjoy this gorgeous natural and recreational space. The area's elevated geography means many homeowners also have Columbia River views. Some of the best views can be found at the public Franklin Park, which also offers 12 acres of green space and a playground.
Residents prize this leafy neighborhood for its relatively secluded and almost entirely residential feel. At the same time, it's also one of the closest neighborhoods to downtown Vancouver and shopping and services can be found a short drive away in the Hazel Dell community.
Compared to other top Vancouver neighborhoods, Northwest provides some more affordable housing options without forcing buyers to compromise on quality. Older or modestly sized ranches, typically three bedrooms and two bathrooms, can be found as low as the $400,000s. Those with a bigger budget can find larger properties, more recently updated ones, or ones with better views reaching close to $700,000. Homes are primarily one-story, but some split-level and two-story homes are available.
Northwest Amenities
Adjacent to Vancouver Lake
Close to downtown Vancouver
Franklin Park
Ben Franklin Elementary School
Columbia Way
Columbia Way offers the distinction of being both an excellent riverfront neighborhood as well as one of the closest to downtown Vancouver. The community covers a compact area north of the Columbia River and east of Interstate 5. This is perfect for commuters, whether they're heading nearby, further south to Portland, or other parts of the metro area.
Residents can enjoy a drink or a bite to eat right in their neighborhood, thanks to waterfront restaurants and bars like McMenamins on the Columbia and Beaches Restaurant and Bar. Afterward, they can take a sunset stroll along riverfront paths known as the Columbia River Renaissance Trail. Other everyday shopping and amenities are easily accessed on Washington Route 14/Lewis and Clark Highway.
Unlike most other top neighborhoods in the city, Columbia Way housing comprises Vancouver condos, townhomes, and other multifamily and attached buildings. These range from one to three bedrooms with a similar number of bathrooms, spread over 1,000-1,500 square feet of living space. Most include garages and small private outdoor areas. Properties can be found from the mid-$300,000s to the mid-$600,000s, with newer or waterfront homes commanding a premium.
Columbia Way Amenities
Waterfront dining and shopping
Close to downtown Vancouver, Interstate 5
Marine Park
Columbia River Renaissance Trail
Parkside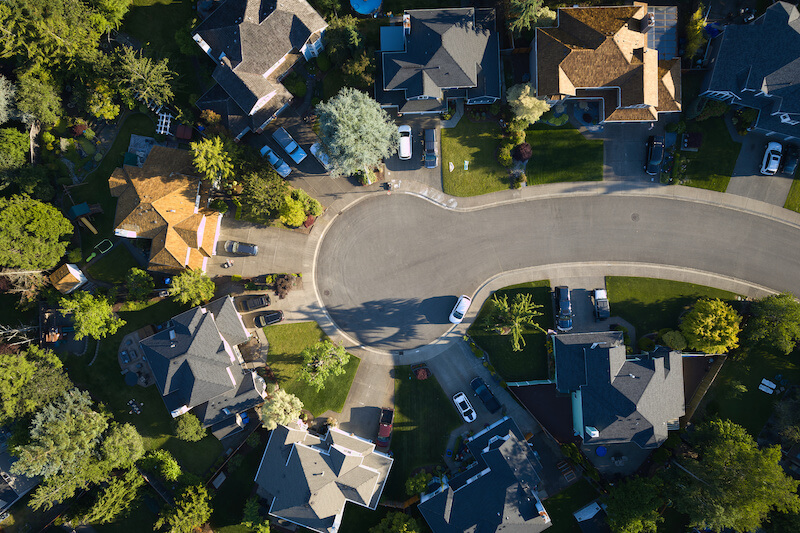 The peaceful enclave of Parkside is a nearly entirely residential neighborhood in the northeast portion of Vancouver. The community is centered around Diamond Park, a more than 5-acre green space with a playground, sports courts, benches, and room for outdoor activities. Around this park are a network of winding, tree-lined streets that can feel far removed from the hustle and bustle of nearby cities.
The community is among the city's most committed to maintaining and expanding its tree canopy. Still, this idyllic location is just a short drive from all the amenities and services owners could need. In the opposite direction, the more rural regions north and east of the city are also easily accessible.
Parkside homes include a mix of styles of single-family detached houses, from post-World War II ranches to more modern two-story properties. Most sell from the low $400,000s to the mid-$500,000s. However, newer or larger ones sold by the best Vancouver real estate agents can reach as high as the $700,000s. Typically 1,000-2,000 square feet in size, they provide another compact, mid-price option for would-be homebuyers.
Parkside Amenities
Tree-lined streets and properties
Diamond Park
Close to Burton Elementary and Evergreen High Schools
First Place
The First Place community is a small, well-regarded neighborhood in northeast Vancouver, south of NE 18th Street between NE 145th and 152nd Avenues. One of the top amenities of the community is the neighborhood's prized First Place Park. In addition to plentiful green space and walking trails, kids can enjoy a playground while other residents relax at the pavilion and picnic areas.
First Place also has an active neighborhood association that hosts regular events, from garage sales to clean-up days to community socials. While First Place retains a quieter, residential character, everyday shopping and dining can be found just a short distance from NE 136th and NE 164th Avenues.
First Place real estate comprises single-family detached homes in a variety of one- and two-story styles. While each includes unique designs and flourishes, homes overall in the community are relatively similar in size. They're primarily three or four bedrooms, two or three bathrooms, and 2,500-plus square feet of living space. However, some larger five-bedroom homes are also available. Because of these similarities, homes sell in a relatively narrow range from the mid-$800,000s to just over $1 million.
First Place Amenities
Active community association
First Place Park
Cascade Middle and Evergreen High School
Close to shopping and dining
Father Blanchet Park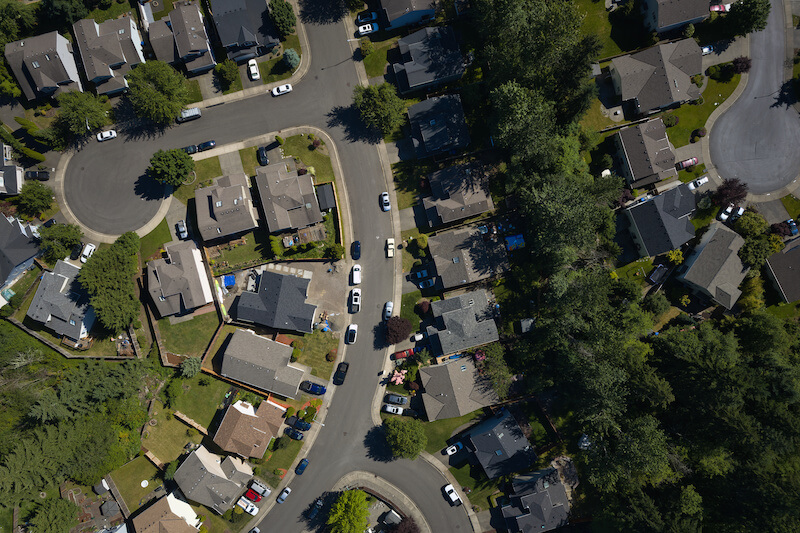 The gorgeous, hilly neighborhood of Father Blanchet Park is perched on a bluff north of the Columbia River, offering some of Vancouver's best views of the river and Portland beyond. It takes its name from the 2.5-acre Father Blanchet Park, which is named for an influential missionary who established a church in the area in the mid-19th century. The present-day park includes green space, a playground, and a picnic area. Father Blanchet Park also benefits from a relatively central location in Vancouver, allowing easy access to all parts of the city and significant local roads like Lewis and Clark Highway and Interstates 5 and 205.
While Father Blanchet Park real estate is almost uniformly single-family homes, they tend to be split into two main categories. Many properties are modest post-war ranches with two to three bedrooms and a similar number of bathrooms. These typically sell from the mid-$400,000s to just over half a million. The other group consists of Vancouver's new construction homes, many of which offer the incredible views the neighborhood is known for. These start around $600,000 but can reach close to $1.5 million.
Father Blanchet Park Amenities
Views of Columbia River and Portland
Father Blanchet Park
Close to Lewis and Clark Highway and Interstate 205
Vancouver, WA: So Much To Offer Future Homebuyers
It's easy to see why Vancouver is such a popular area, both for its proximity to the many attractions and jobs of Portland and its own merits. Future owners can find homes of all styles, sizes, and budgets, from Vancouver's most expensive neighborhoods to its most accessible. The hardest part may be settling on just one!