8 Best Neighborhoods in Milwaukie OR: Where to Live in Milwaukie
Posted by Jordan Matin on Wednesday, October 18, 2023 at 9:07:54 AM
By Jordan Matin / October 18, 2023
Comment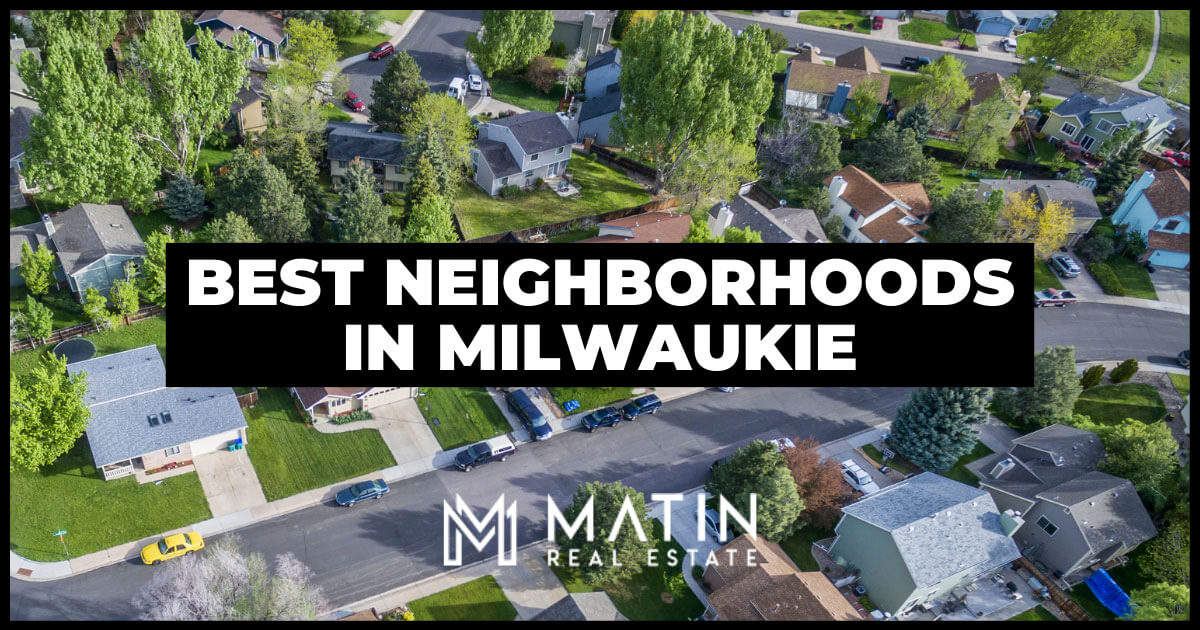 Nestled on the eastern banks of the Willamette River, Milwaukie, OR—one of Portland's best suburbs—stands as a testament to Oregon's distinct blend of natural beauty and vibrant community life. Beyond its scenic vistas, the city of Milwaukie boasts an array of neighborhoods, each radiating its unique charm and allure. For those looking to immerse themselves in the heart of this city, understanding its best neighborhoods becomes essential.
Waverly Country Club
Golf lovers looking for an amenity-rich luxury lifestyle may find their dream home in the area surrounding Wavery Country Club. The club resides on the banks of the Willamette River just north of downtown Milwaukie. It opened its doors in 1896, making it among the oldest golf courses in the Pacific Northwest in addition to being among the best golf courses near Portland.
Even non-golfers will have an extensive selection of things to do around the community clubhouse complex, from taking a dip in the community pool to exercising at the fitness center or on the club's tennis courts. There's even delicious dining and an expansive wine program. Those who'd like to get out on the river can also use the club's kayak and paddleboard launch.
The luxury custom homes in the Waverly area that make up the residential portion of Waverly Country Club typically include five or more bedrooms and three to seven bathrooms, spread over 3,500 to more than 10,000 square feet of living space. Properties usually sell in the $2 million range. Spacious lots of up to an acre and a half provide plenty of privacy, as do the quiet, low-traffic streets that weave through the area. However, the community is among the closest to Historic Milwaukie—one of the most walkable communities near Portland—putting a wide selection of shops, restaurants, and more at owners' fingertips.
Waverly Country Club Amenities
Championship 18-hole golf course
Community clubhouse
On-site dining options
Swimming pool
Tennis courts
Fitness center
Aldercrest
Aldercrest is a large community in southern Milwaukie bordered by the Milwaukie Expressway, SE Hill Road, and McLoughlin Boulevard. The former serves as a critical route around town and links Interstate 205 and McLoughlin Boulevard, while the latter provides a nearby corridor of everyday shopping and restaurants like The Grove.
A significant portion of Aldercrest includes the North Clackamas Park Complex, a sprawling area of sports fields and green spaces like the Sara Hite Rose Garden. This is just part of the extensive greenery throughout Aldercrest, which also features Kellogg Creek, which runs through the community on its way west to the Willamette River.
With such quiet surroundings, it can be hard to believe homes are less than ten miles from the heart of Portland and minutes from central Milwaukie.
Homes in Aldercrest cover a wide range in size, from three to five bedrooms and 1,800 to nearly 4,000 square feet of living space. Options range from modest one-story and split-levels to distinctive, stylish two-story custom homes. They start around half a million dollars and can reach nearly double that in some cases.
Aldercrest Amenities
North Clackamas Park Complex
Bowman-Brae Park
Convenient to Milwaukie Expressway
Lake Road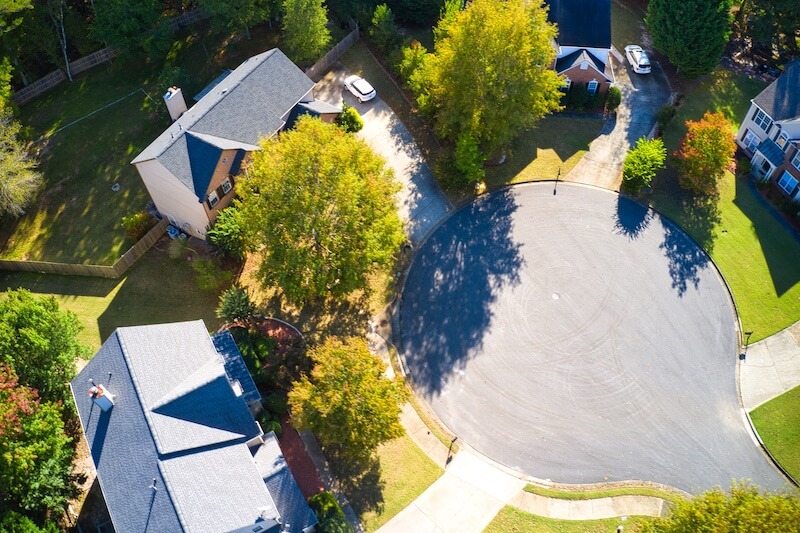 The Lake Road neighborhood sits to the south of the Milwaukie Expressway, just east of downtown. This puts the area's best attractions and entertainment close by, including Wunderland Milwaukie Cinemas and nightlife spots like Duffy's Pub.
It also makes it among the more convenient neighborhoods for hopping on Milwaukie's MAX Orange Line stop, allowing residents to travel into the big city and access Portland's public transportation system for work or play while leaving the car at home. Additionally, convenient daily shopping is close by at Milwaukie Marketplace. Still, Lake Road itself is almost solely residential and home to one of Milwaukie's recognized Neighborhood District Associations, which receive city funding for local improvements and various events.
Like other nearby communities, Lake Road comprises a mix of Milwaukie new construction homes and those that were original to the neighborhood. Home buyers shopping in the Lake Road area have their choice of single-family detached homes and a selection of condos and townhomes. Detached, single-family properties range from three to six bedrooms and 1,400 to 3,500 square feet of living space. They can be found from around half a million dollars to close to $800,000.
Lake Road Amenities
Convenient to downtown Milwaukie
Milwaukie Expressway access
Milwaukie Marketplace
MAX Orange Line rail accessible
Milwaukie High School
Jennings Lodge
The unincorporated community of Jennings Lodge offers an ideal location for those who want equal access to the best of Milwaukie, Oregon City, Clackamas, and the city of Gladstone just minutes from their homes.
It's set along the Willamette River between downtown Milwaukie and the Oregon City area, straddling McLoughlin Boulevard. This main thoroughfare is home to the neighborhood's businesses, restaurants like Roxy's Island Grill, and entertainment spots like the local movie theater.
Residents also have access to the nearby Trolley Trail, a six-mile multi-use path between Milwaukie and Gladstone—perfect for jogging, biking, or simply enjoying nature. Much of the rest of this compact community is residential, except for several schools that are part of the Oregon City School District.
Homes in Jennings Lodge are almost universally single-family detached homes that offer a tremendous variety of styles to home shoppers. The most affordable homes start around $400,000, typically for two or three-bedroom properties with around 2,000 square feet. Average properties list from the $500s to around $800,000, though the neighborhood's share of the luxury homes in Milwaukie can soar above $1.2 million. This latter group can even provide direct Willamette River access, thanks to the many homes along the riverfront with private docks.
Jennings Lodge Amenities
Stringfield Family Park
Boardman Wetlands Nature Park
Trolley Trail Access
Jennings Lodge Elementary School
Rex Putnam High School
Milwaukie Heights
Located on a rise overlooking downtown and the Willamette River, Milwaukie Heights provides another top community for those buying a home in the city. McLoughlin Boulevard forms the neighborhood's southern border and provides the area's leading commercial options, along with restaurants like Milwaukie Pizza Co.
This area also serves as the terminus for the MAX Orange Line. This nearby transit route makes living in Milwaukie Heights just as convenient for commuters as many far denser, more hectic, and more expensive communities closer to central Portland.
In addition, it's one of the closest neighborhoods to the shops and restaurants of downtown Milwaukie. Residents are also just up the hill from some of the area's best riverfront park spaces in spots like Elk Rock Island, known for its fishing and hiking opportunities.
Single-family detached homes are the most common housing in the neighborhood, though some Milwaukie townhomes are also available. Most include two to four bedrooms, from under 1,000 square feet to nearly 3,000. Homes in Milwaukie Heights list from $400,000–$700,000.
Milwaukie Heights Amenities
MAX Orange Line rail accessible
Convenient to Willamette Riverfront Park
Close to downtown Milwaukie
Ardenwald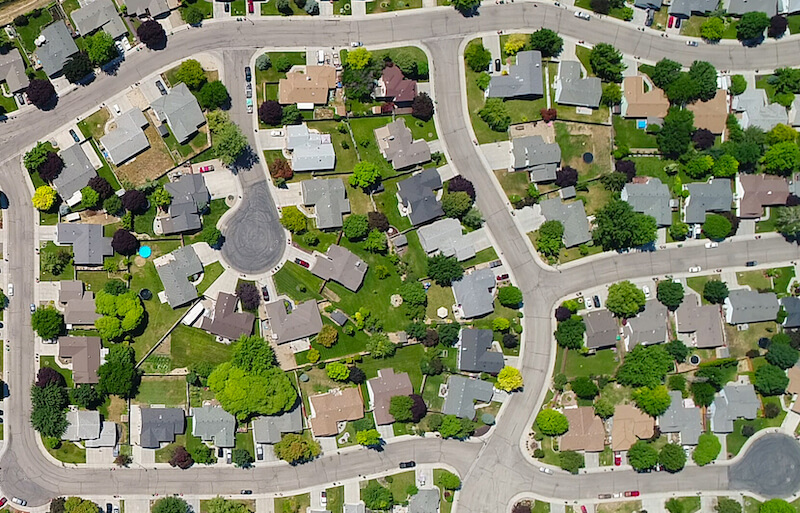 Ardenwald sits along the boundary of Milwaukie and Portland's Sellwood-Moreland neighborhood, providing one of the closest options for those regularly heading into the big city. It covers the area between Johnson Creek Boulevard, King Street, 42nd Avenue, and the train tracks.
Along with proximity to McLoughlin Boulevard, residents can easily hop across the Willamette River using the Sellwood Bridge to reach Interstate 5 or head a short distance east to use Interstate 205.
In addition, the community is close to MAX Orange Line stops, making it one of Milwaukie's most transit-accessible communities. Ardenwald is also a top choice for park lovers, including the beautiful, wild Tideman Johnson Natural Area and the amenities of Water Tower Park. Meanwhile, downtown Milwaukie is just a stone's throw away, as is the extensive shopping along the Milwaukie Expressway.
Homes in Ardenwald include a mix of older properties mixed with more recently developed options. Prices start in the $400s for ranches, bungalows, and some of Milwaukie's historic homes. Top Ardenwald homes can reach the $700s or more for spacious new construction three and four-bedroom properties with more than 3,000 square feet.
Ardenwald Amenities
Close to downtown Milwaukie
MAX Orange Line rail accessible
Ardenwald Park
Tideman Johnson City Park
Providence Milwaukie Hospital
Ardenwald Elementary School
Oatfield
Oatfield is a sizeable unincorporated community stretching from Interstate 205 to Oatfield Road, which is on the border with the Clackamas community. It takes its name from early pioneers who settled in the area.
The neighborhood itself is primarily residential, though it also includes several schools and houses of worship. Commercial corridors ring the area from McLoughlin Boulevard to the areas along the interstate. Oatfield is also close to the well-known food company Bob's Red Mill, which sells its products locally at its Whole Grain Store.
Those looking for an escape from the homes and businesses of the area can reach nearby Mount Talbert Nature Park in just minutes, a popular destination for hiking, picnicking, and wildlife watching.
In addition, Clackamas River recreational spots are convenient to the area. Oatfield's location is adjacent to major roadways like Interstate 205, and the Milwaukie Expressway is another of the neighborhood's top benefits for those who regularly drive around the region.
Most Oatfield homes are single-family detached properties—including various ranches, split-levels, and two-story properties. They start around half a million dollars and typically include three bedrooms and 1,000–2,000 square feet. A share of the condos in Milwaukie can also be found in the Oatfield area. Oatfield's largest, most luxuriously finished properties can reach $800,000 or more for unique homes of up to 3,000 square feet.
Oatfield Amenities
Convenient to Interstate 205
Alma Myra Park
Nearby shopping/services
Bilquist Elementary School
Linwood
Our final top community of Linwood sits between Railroad Avenue, King Road, Wood Avenue, and 64th Avenue. It's among the most convenient locations in the area, thanks to its proximity to Interstate 205 and the public schools in Milwaukie.
Numerous other shopping malls, big box stores, supermarkets, and more are all just a few blocks east of the community. Meanwhile, Linwood's southern border butts up against the nearly 90-acre unspoiled 3-Creeks Natural Area, as well as the popular North Clackamas Aquatic Park, which offers pools, exercise classes, and swim lessons. Linwood also enjoys status as one of Milwaukie's recognized Neighborhood District Associations, which provides access to city funds for community events and other uses.
Linwood's housing includes a variety of one and two-story single-family detached houses. Properties generally include three to five bedrooms. Average square footage sits just below 2,000, though some can reach 3,000 square feet or more. They generally sell in a relatively narrow range from the high $400,000s to the low $700,000s.
Linwood Amenities
Clackamas Town Center
North Clackamas Aquatic Park
3-Creeks Natural Area
Wichita Park
Furnberg Park
Kaiser Permanente Sunnyside Medical Center
Can't-Miss Milwaukie Neighborhoods
Milwaukie's rich tapestry is intricately woven with its diverse neighborhoods, each contributing to the city's character. From tranquil corners to bustling hubs, these areas represent the essence of Milwaukie and Clackamas County as a whole. Whether one seeks serenity, culture, or a touch of urban energy, the city's neighborhoods beckon, promising a slice of Oregonian paradise to every seeker.