8 Best Neighborhoods in Camas, WA: Which One's for You?
Posted by Alicia Smith on Thursday, May 4, 2023 at 3:06:38 PM
By Alicia Smith / May 4, 2023
Comment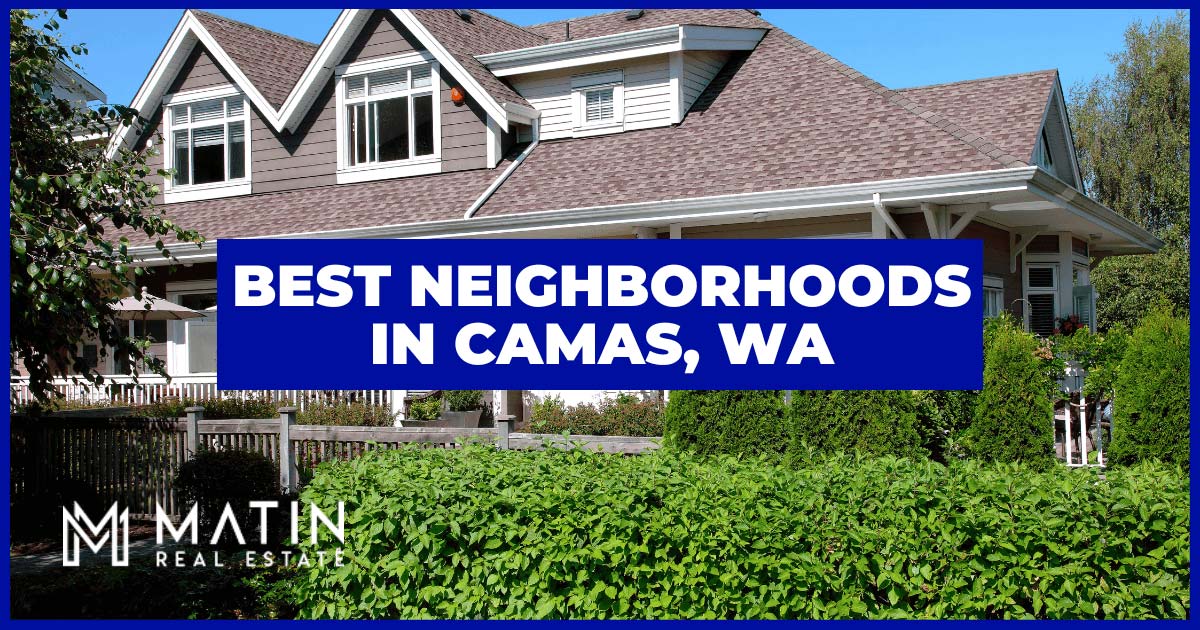 Camas, Washington, is a highly desirable city near Vancouver known for its small-town feel, stunning natural scenery, and abundant outdoor recreation opportunities. Located just east of Vancouver and about 20 miles from Portland, Oregon, the city of Camas has been named one of the best places to live in Washington.
It's easy to decide to move to Camas, but finding the perfect place to live within this charming city is a bit harder. While you search for the best neighborhood in Camas to buy your new home, consider exploring the following neighborhoods:
Lacamas Shores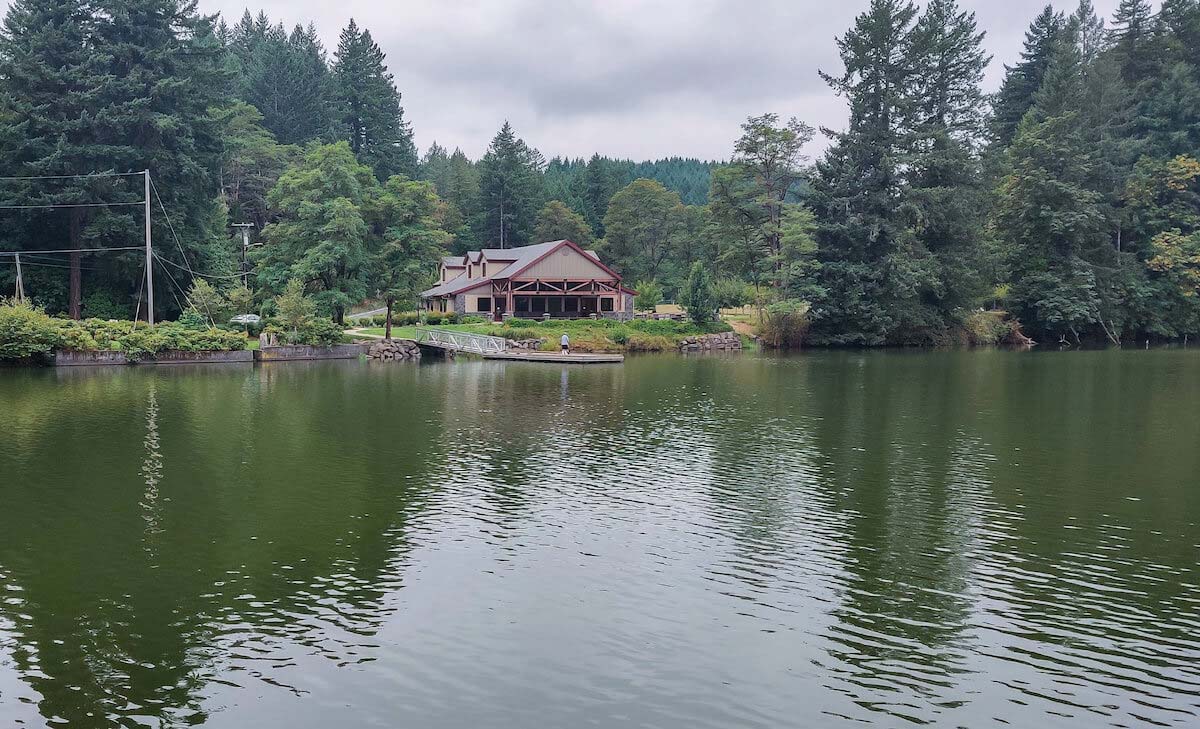 As the name suggests, the Lacamas Shores neighborhood stretches along the shore of Lacamas Lake in northwest Camas. Homes for sale in this high-end neighborhood typically start at around $800,000 and sell into the multi-million-dollar range. Many homes sit on gently sloping half-acre lots with views of Mount Hood and Lacamas Lake.
Living in Lacamas Shores is highly desirable for having some of the best luxury homes in Camas and unique, outdoorsy amenities not found in your typical HOA. Right out your back door is a network of panoramic hiking trails with views of lakes, creeks, waterfalls, and spectacular flower meadows, all part of the Lacamas Heritage Trail.
Weaving through the Lacamas Shores neighborhood is Camas Meadows Golf Course, an 18-hole championship public course. Homes built on the golf course are nestled amongst forested greens and natural wetlands, adding to the quiet serenity of this neighborhood.
Lacamas Shores homeowners can access the Canoe/Kayak and Recreation Club, which allows unlimited year-round use of the club's canoes, kayaks, and four-person paddle boats. Membership to the recreation club is $40 per year per family.
Other amenities include the Meadowlands Picnic Area, picnic tables and grills, a basketball/racquetball court, a soccer field, and Lacamas' private, gated boat dock.
Lacamas Shores hosts several events in the summer: a community garage sale on the first Saturday in June and a full day of festivities to celebrate July 4th, including a kids' fun run, parade, BBQ, bounce house, and games for all ages.
​Lacamas Shores Amenities
Hickory Restaurant + Bar at Camas Meadows Golf Course
Pacific House at Union Station family-friendly pub
The Hammond Kitchen & Craft Bar
Evergreen Tennis
Acorn & Oak flower shop and supper club
20 minutes from Portland International Airport
Belz Place
One of Camas' newest neighborhoods is Belz Place. Built between 2017 and 2019, Belz Place has 107 new construction homes in the Prune Hill area of Camas.
These are one- and two-story houses with four or five bedrooms and 2,000-3,000 square feet of living space, with listing prices typically starting in the $800s. Homes here mix modern, contemporary, and farmhouse/craftsman styles. All homes for sale in Belz Place have three-car garages, some with RV spots. Plentiful young trees and classic street lamps dot the streets and culdesacs, adding to the friendly ambiance.
One of the biggest draws to Belz Place is its community pool and clubhouse. It's one of only two single-family home neighborhoods in Camas with a community pool. There's also a clubhouse for members with a party room.
HOA dues (typically around $160 per year) include access to the pool and clubhouse, plus regular front yard maintenance, which adds to the clean, manicured look of the neighborhood.
Belz Place connects to Dorothy Fox Park, a lovely neighborhood park with play structures, open green space, restrooms, and picnic spots. The park also connects Belz Place residents to a network of trails that links to the 7.5-mile Prune Hill loop hike.
Belz Place is about 5–10 minutes from Lacamas Lake, downtown Camas, and freeway connections for commuting to Portland.
Belz Place Amenities
Dorothy Park Elementary
Summit Animal Hospital
Elizabeth's Music School
Fallen Leaf Lake
A Fish Named Taco taqueria
Fujiya Ramen
Lakeside Lattes coffee
The Parklands at Camas Meadows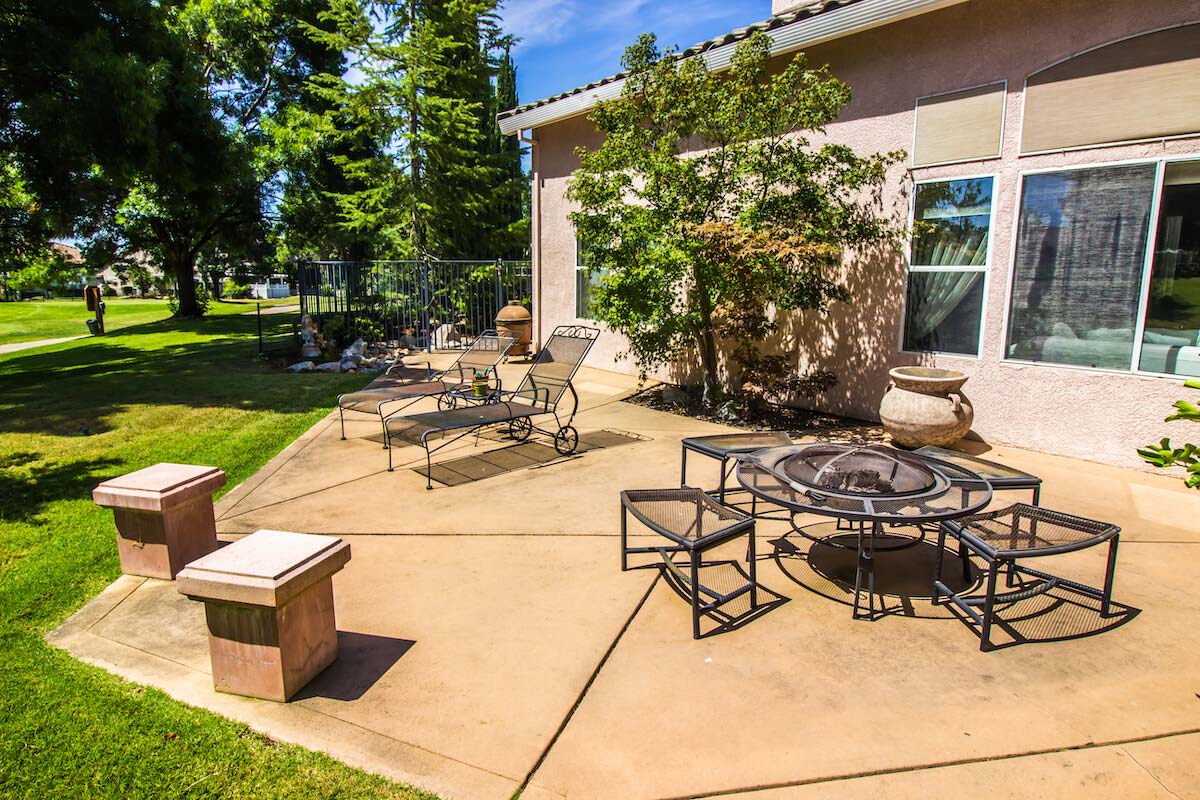 The coveted Parklands at Camas Meadows is a gated neighborhood of luxury dream homes. Built for the 2018 Clark County Parade of Homes, these spacious, custom-built golf course homes have incredible features and high-end finishes, such as movie theaters and in-ground pools. Houses here generally sell in the $1–3 million range; some are as large as 8,000 square feet.
The 41 homes in The Parklands connect to the Camas Meadows Golf Course, offering incredible views from bedroom balconies and back decks of the neighborhood's mature trees and the golf course green. Enjoy indoor/outdoor living in spacious backyards overlooking the golf course or while cooking in your high-end outdoor kitchen.
Outdoor recreation is abundant—The Parklands is minutes from Lacamas and Round Lakes for kayaking or paddle boarding, and the nearby Heritage Trail offers hiking and biking. A closer walking trail conveniently winds through the Parklands neighborhood and connects to the golf course.
Future development in The Parklands will add a new shopping center, bringing convenient amenities to your backyard. Nearby shopping is also minutes away in east Vancouver and downtown Camas.
The Parklands at Camas Meadows Amenities
Safe Fire Shooting Range
Lacamas Heritage Trailhead
diTazza Café & Bakery
Roots Restaurant & Bar
English Estate Winery
StarCycle Vancouver indoor cycling classes
Lacamas Crossing shopping center
Deerhaven
Deerhaven is a small pocket neighborhood with 30 new construction homes, just one street from the north shore of Lacamas Lake. It's highly desirable to those wanting a custom-built luxury home with territorial views. Prices are usually from the mid-$600s to the million-dollar range for spacious 3,000-plus square foot homes. HOA fees are around $1,100 per year.
Homes for sale in Deerhaven are not your basic tract homes. Homes here were built in 2018 by a local builder and incorporate northwest Modern elements, with soaring 20-foot ceilings, modern details, and big, colorful front doors. Generous glass windows take advantage of water views and deliver light and brightness to these contemporary homes.
Deerhaven sits between farmland and convenient urban amenities. It's a few minutes from downtown Camas and a quick eight-minute ride to Vancouver's east-side shopping areas. Nature-filled Lacamas Regional Park covers 312 acres for playing, hiking, mountain biking, and fishing, with bass, bluegill, and perch in the waters of Round Lake.
Deerhaven Amenities
Acorn & Oak flower shop and supper club
Shady Grove Farm farmstand
Waltons Farms seasonal pumpkin patch
Salud! Wine Bar & Restaurant
Lacamas Lake
Woodburn Elementary School
Camas High School
Holly Hills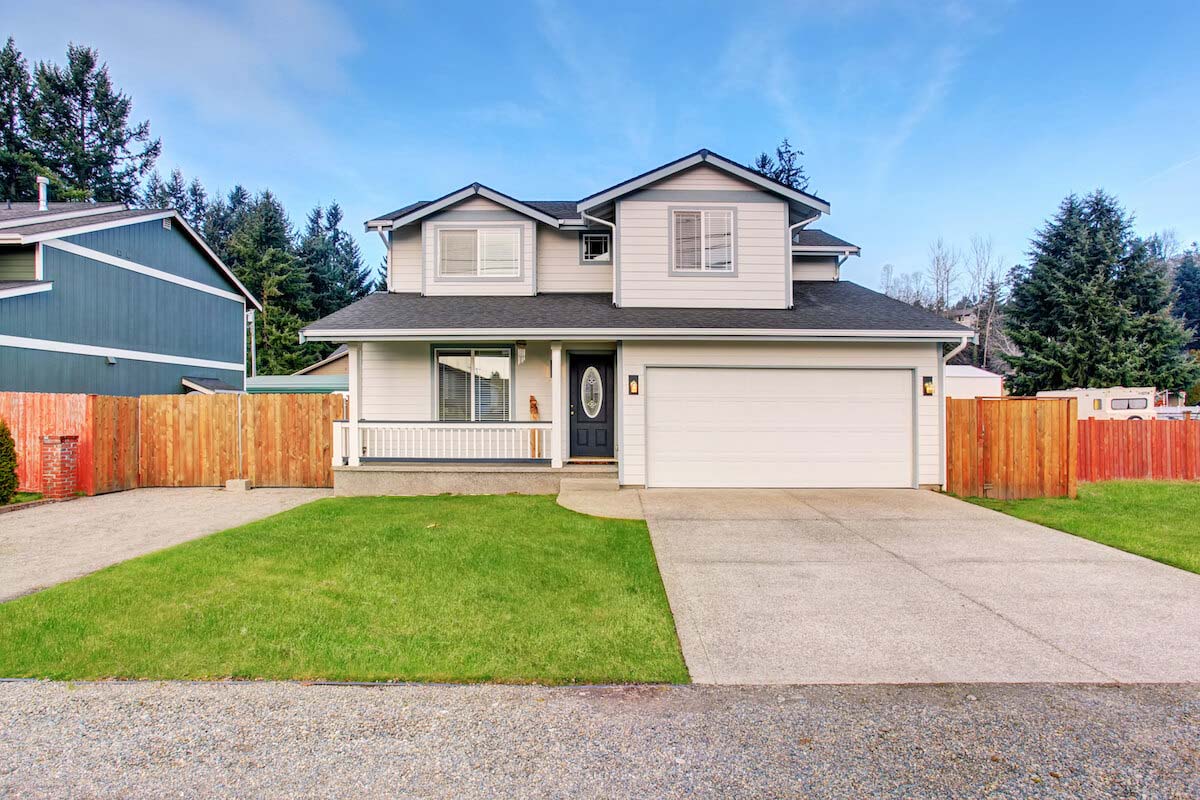 Holly Hills is a well-established neighborhood on the south shore of Lacamas Lake and the north side of Prune Hill in Camas. Holly Hills homes were built in the late 1990s and were the site of the 2002 Clark County Parade of Homes. Prices typically range from the mid-$600s to the $900s.
Homes for sale in Holly Hills are a mix of 2,000–4,000-square-foot homes with three to five bedrooms and homebuyer-favorite amenities like luxury master suites, covered decks, french doors, and hardwood floors. This desirable neighborhood has established trees and landscaping that have matured over the last 25 years.
Adjacent to Holly Hills is Grass Valley Park, one of the best parks in Camas, which has tennis and pickleball courts, basketball courts, a baseball field, and a sheltered picnic area. Many local sports leagues practice at Grass Valley Park.
Holly Hills is close to east Vancouver's commercial area, with big-box stores like Walmart, Home Depot, Lowe's, Pet Smart, and a mix of local eateries and national chain restaurants.
Holly Hills Amenities
LaCamas Swim & Sport Club
Tapped Brewhouse & Pub
Otra Vez Brunch
Tropical Smoothie Cafe
Grass Valley Elementary School
The Glades at Green Mountain
One of north Camas' newest spots is The Glades at Green Mountain, a pocket of 17 homes in the growing Green Mountain community. Green Mountain used to be one of the best golf courses in Camas, and it retains that sense of green space with walking trails, a massive park, and open space distributed throughout the neighborhood. Residents here can experience both laid-back, quiet living and the nearby lively culture of the city.
Homes in The Glades at Green Mountain are one or two stories with bright, open floor plans over 2,000 square feet. Favorites like a primary suite on the main floor and three-car garages are available in some plans. Prices generally start at around $700,000.
A perk of living in the Glades is the gated community pool, community clubhouse, and the four-acre neighborhood park with picnic tables and shelters, a basketball court, a volleyball court, play structures, and walking trails. The verdant Green Mountain neighborhood is adjacent to hundreds of acres of county- and state-owned lands designated for future trails, new park space, and conserving heavily forested natural areas.
The Glades at Green Mountain Amenities
Costco
New Seasons Market
Providence Mill Plain Medical Plaza
Legacy Medical Group Camas
Dakota Dog Park
Harmony Sports Complex
Deer Creek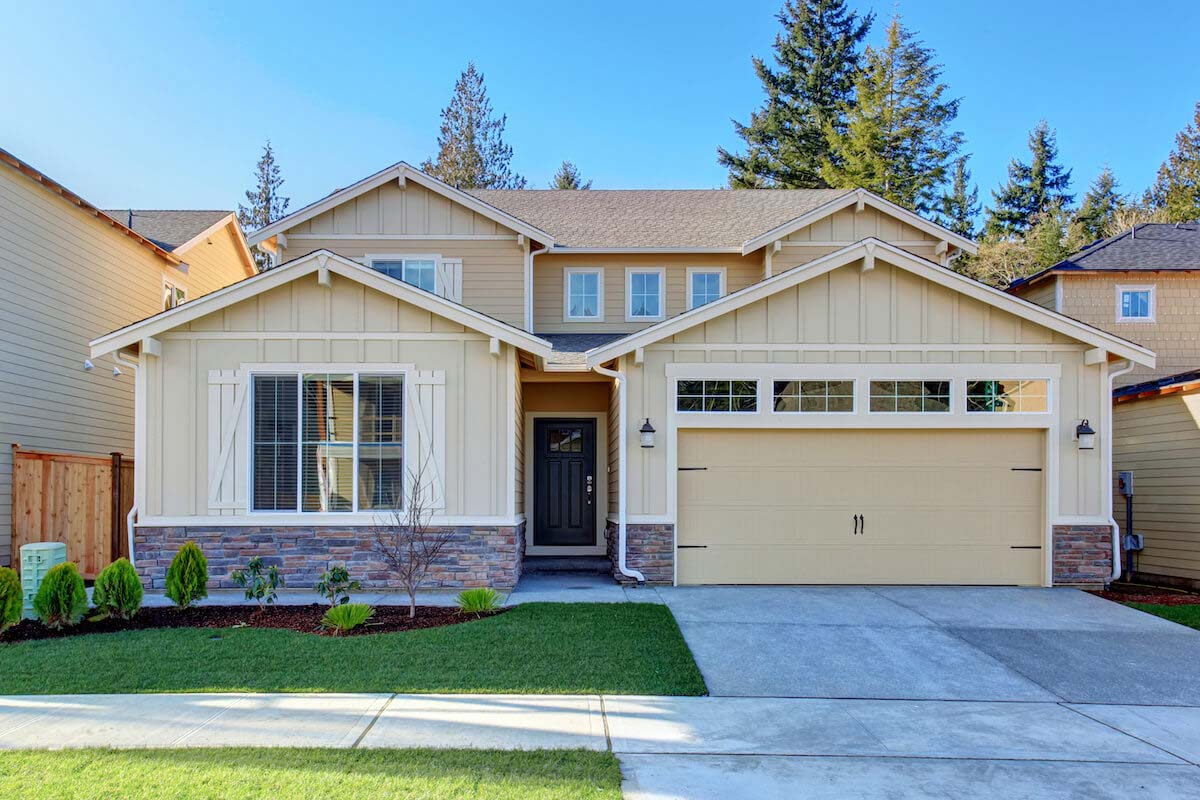 Deer Creek is a neighborhood of 330 single-family homes on Prune Hill in Camas. It's a mixture of old and new homes, with various traditional styles that add character to the neighborhood. Deer Creek homes were built from the late 1990s through the early 2000s, and the median home price is typically in the mid-$600s.
Deer Creek homes for sale are primarily on half-acre and larger lots, although there are streets within Deer Creek with more modest, affordable options. Home sizes are spacious, ranging from 3,000 to 7,000 square feet. Many homes have territorial mountain views.
Community amenities such as greenbelts, playgrounds, and walking trails celebrate Deer Creek's proximity to Camas' forested, rural roots. Streets lined with large trees and old-style street lamps add to the established atmosphere of Deer Creek. Camas' public Klickitat Park sits at the entrance to Deer Creek and has basketball courts, a picnic shelter, restrooms, and playground equipment. Downtown Camas is a 10-minute drive from Deer Creek and presents a wealth of dining options.
Deer Creek Amenities
Klickitat Park
Prune Hill Sports Park
Grains of Wrath Brewery & Restaurant
The House Pilates
Vancouver Elite Gymnastics Academy
Cedar Street Bagel Co.
Attic Gallery
Parker Estates
Started in the mid-1990s, Parker Estates is an excellent Camas neighborhood with 2,000–4,000 square foot homes on larger lots. Parker Estates is on the lower northwestern slope of Prune Hill, offering some views to the northwest. Thanks to its established nature, Parker Estates benefits from wide streets and large, shade-giving trees.
While Parker Estate homes began with traditional late-1990s/early-2000s styling, such as masonry façade accents, vaulted ceilings, and spacious primary suites, many have updated stone countertops, hardwood floors, and new decks.
Parker Estates' location makes it a coveted spot for those wanting easy access to transportation and amenities. It's a two-minute commute to Camas' local high-tech and financial jobs and just four miles from downtown Camas. Just west of Parker Estates is Vancouver's SE 192nd Avenue, a main thoroughfare for shopping, dining, and services.
Nature is also nearby at Grass Valley Park and several Vancouver parks, such as Sunrise Park and Winchester Hills Park.
Parker Estates Amenities
Red Maple Animal Hospital
Evergreen Tennis
Mio Sushi
Legacy Health Urgent Care
Natural Grocers & QFC grocery stores
Happy Puppy Park dog daycare
Discover the Best Neighborhoods in Camas
With just 27,000 residents, Camas is a small town with much to offer. Its proximity to major transportation routes, such as the Lewis and Clark Highway and the I-5 corridor, make Camas ideally situated to access big-city conveniences next door in the cities of Vancouver and Portland.
Camas also brings its citizens together with its small-town charm. Camas Days, held every July, celebrates with parades, music, street vendors, a wine and microbrew street, and kid's activities. First Fridays of each month bring residents to Camas' historic downtown for after-hours shopping and free, kid-friendly activities like scavenger hunts. Local art galleries spotlight local artists, and downtown boutiques feature handmade pottery, artisan household goods, and antiques. The historic Art Deco Liberty Theater has been showing movies since 1927.
Really, it's no wonder Camas is one of Money magazine's 50 best places to live in the United States. The best neighborhoods in Camas create communities that feel like home.