7 Best Golf Courses Near Milwaukie OR: Play at Portland Golf Club, Oregon Golf Club & Others
Posted by Jordan Matin on Friday, November 10, 2023 at 1:23 PM
By Jordan Matin / November 10, 2023
Comment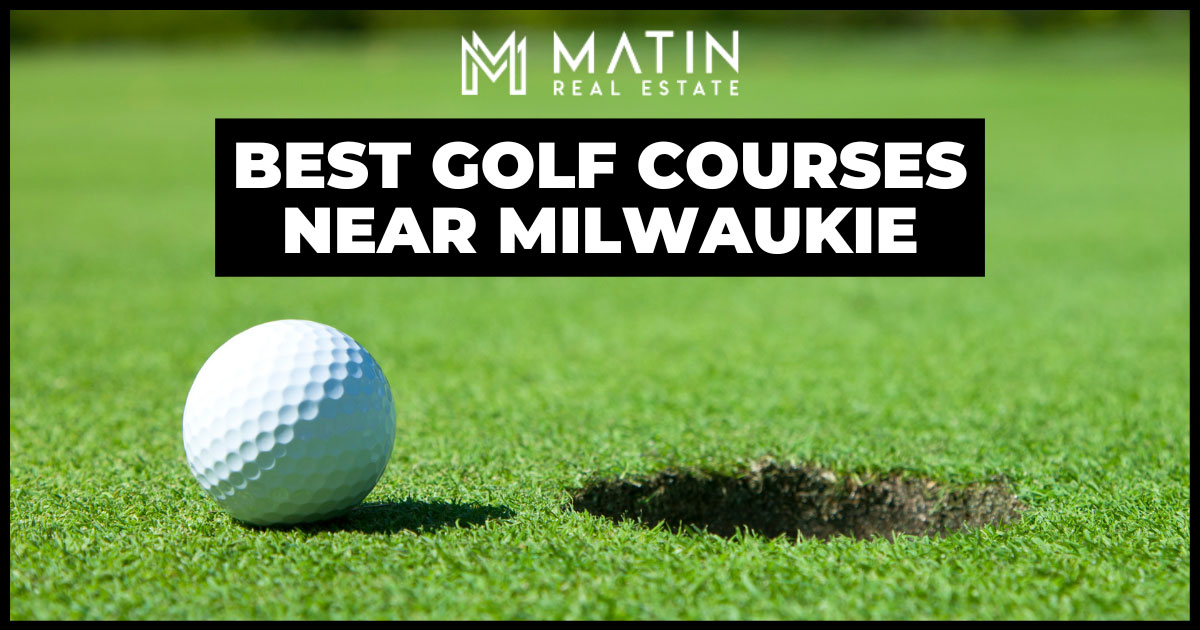 As one of Portland's best suburbs, Milwaukie, Oregon, has a lot to offer. Golfers can make the most of their time in the city of Milwaukie by visiting several incredible golf courses in the area. You can find a course that suits your needs, from the Waverly Country Club in Portland to the Sah-Hah-Lee Golf Course in Clackamas. Read on to learn more about the best golf courses near Milwaukie.
Waverly Country Club (Portland)
Though technically located in the city of Portland, Waverly Country Club—renowned for its picturesque location on the Willamette River and acclaimed design—is also the name of one of Milwaukie's best neighborhoods. Portland golfers have enjoyed this course for more than a century. Original course designer H. Chandler Egan's classic layout remains recognizable today and showcases updates from architect Gil Hanse. The parkland-style course features perfectly manicured fairways, contoured greens, strategic bunkers, and elevation changes throughout. The year-round practice facility includes a full-length natural grass driving range, a dedicated short game area, and practice greens.
Waverly Country Club's staff members take great pride in their role as custodians of the sport, and their commitment to excellence is evident in how they maintain the course and facilities. With its breathtaking riverfront views and top-notch golfing experience, it's no wonder Waverly Country Club is one of the best golf courses near Milwaukie.
Eastmoreland Golf Course (Portland)
Southeast Portland's Eastmoreland Golf Course, the second oldest golf course in the state and one of Portland's best golf courses, is an 18-hole championship course and the perfect destination for an unforgettable experience. This course offers a lovely setting for a day of golf, with nearby Crystal Springs Lake, the Crystal Springs Rhododendron Garden, and Johnson Creek showcasing natural beauty throughout.
The course, which is located in Portland's Eastmoreland neighborhood, accommodates golfers at all skill levels. After a round of golf, you can explore the pro shop for state-of-the-art equipment and apparel or visit the lighted and covered driving range. Then, enjoy a meal and a drink at the Eastmoreland Golf Course Bar & Grill.
Portland Golf Club (Portland)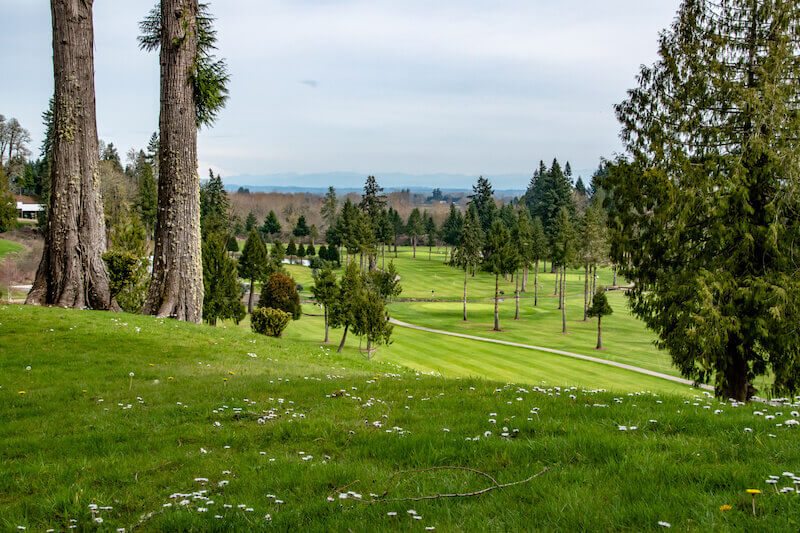 Situated near the heart of Portland's Raleigh Hills neighborhood and nestled among towering fir trees, sprawling fairways, and meticulously tended gardens, Portland Golf Club (PGC) is a tranquil oasis. Founded in 1914, it has earned its reputation as one of the Pacific Northwest's most esteemed golf clubs. The idyllic golf course and contemporary clubhouse cater to members and their families.
PGC's greens and course design reward players who excel in the short game. Nature's beauty graces the Southwest Portland course, including a meandering creek and a lake that comes into play on two holes. These natural elements and strategically positioned hazards underscore the importance of thoughtful shot selection. Golfers can choose from four sets of tees, allowing players to tailor their experience to their skill level. Beginners choose the front/green tees, and seasoned golfers use the Hudson tees, which extend the course to more than 7,000 yards. Golfers can improve their game by visiting the practice green, short game center, or the on-site hitting studio.
Oswego Lake Country Club (Lake Oswego)
Experience the challenge of golfing at Oswego Lake Country Club, one of the best outdoor activities in Lake Oswego. This par-71 championship course, designed by H. Chandler Egan in 1924, features multi-level greens that test golfers of all skill levels. To succeed on this course, golfers must have a focused strategy and precise shot execution. The professional staff offers unparalleled golf instruction, incorporating the latest technology into year-round lessons and clinics.
Junior and teen golf programs cater to various skill levels, including introductory classes and advanced golf etiquette and fundamentals instruction. Each year concludes with a Junior Club Championship. This golf haven, surrounded by some of Lake Oswego's golf course homes, nurtures champions and lifelong golf enthusiasts alike. With its breathtaking views and challenging greens, Oswego Lake Country Club will test your skills on the links.
The Oregon Golf Club (West Linn)
The Oregon Golf Club in the city of West Linn is a beautifully designed par-72 course surrounded by the Cascade Mountains, creating a lovely setting for a round of golf. Featuring a Peter Jacobsen-designed course, this golf club boasts plenty of natural amenities that add beauty to the experience and challenges to the game. As you navigate the course, you'll encounter rugged roughs, lush vegetation, and the nearby Willamette River. Golfers can choose from several tee options, making the course suitable for many skill levels.
The Oregon Golf Club is more than just a golf course surrounded by spectacular West Linn luxury homes. It also offers an impressive range of tennis, fitness, dining, and hospitality facilities. Members can enjoy year-round events, relax in the sauna, or stroll through the picturesque grounds. Whether you're a beginner or an advanced golfer, The Oregon Golf Club is the perfect place to experience a memorable game of golf.
Stone Creek Golf Club (Oregon City)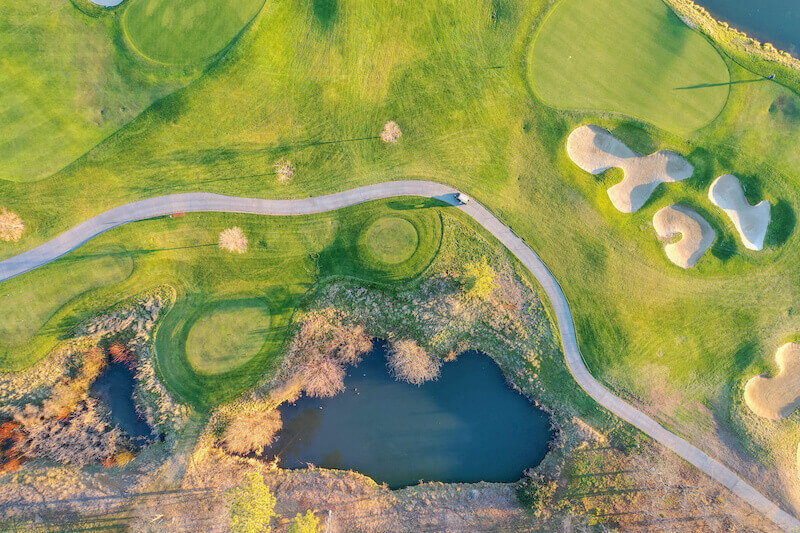 Enjoy the stunning vistas of Mt. Hood and the perfect blend of nature and golf at Stone Creek Golf Club, one of Oregon City's best golf courses. This 165-acre course features Douglas fir trees, pristine lakes, four serene wetlands, and 43 strategically positioned bunkers. The golf club's skilled maintenance team carefully tends the course, ensuring its greens stand among the finest in Oregon. Golfers can enjoy Stone Creek year-round, thanks to its superior drainage system that makes it a top winter golf spot.
Plus, the course offers excellent practice facilities and instructional opportunities for Clackamas County and nearby residents. Experience the beauty and challenge of Stone Creek Golf Club in Oregon City's Beavercreek community and make your golf dreams come true.
Sah-Hah-Lee Golf Course (Clackamas)
Located on the Clackamas River banks in the Clackamas community, Sah-Hah-Lee Golf Course suits golfers at every skill level. Located just seven miles southeast of Milwaukie, this destination features a par-54, 18-hole executive course with each hole set at a par three. Spanning 2,477 yards, this picturesque course is perfect for those looking to enjoy golf without the pressure.
Sah-Hah-Lee also offers an 18-hole miniature golf course, FootGolf, seasonal junior camps, and an eight-week Junior Academy for golfers under 18. An onsite Mexican restaurant is ideal for post-golf dining. Whether you're a seasoned pro, a beginner, or just looking for some fun near Clackamas' golf course homes, Sah-Hah-Lee has something for everyone.
Swing Away at Milwaukie's Best Golf Courses
Whether you're a current resident, moving to Milwaukie, or visiting the area, you've got plenty of golf course options in the area. The greater Milwaukie area is home to many courses, including both private and municipal options. So, pack your clubs, grab a friend, and get ready for a day of golf near Milwaukie.