8 Best Cities Near Vancouver WA: Where to Live Near Vancouver
Posted by Alicia Smith on Monday, April 3, 2023 at 1:37:09 PM
By Alicia Smith / April 3, 2023
Comment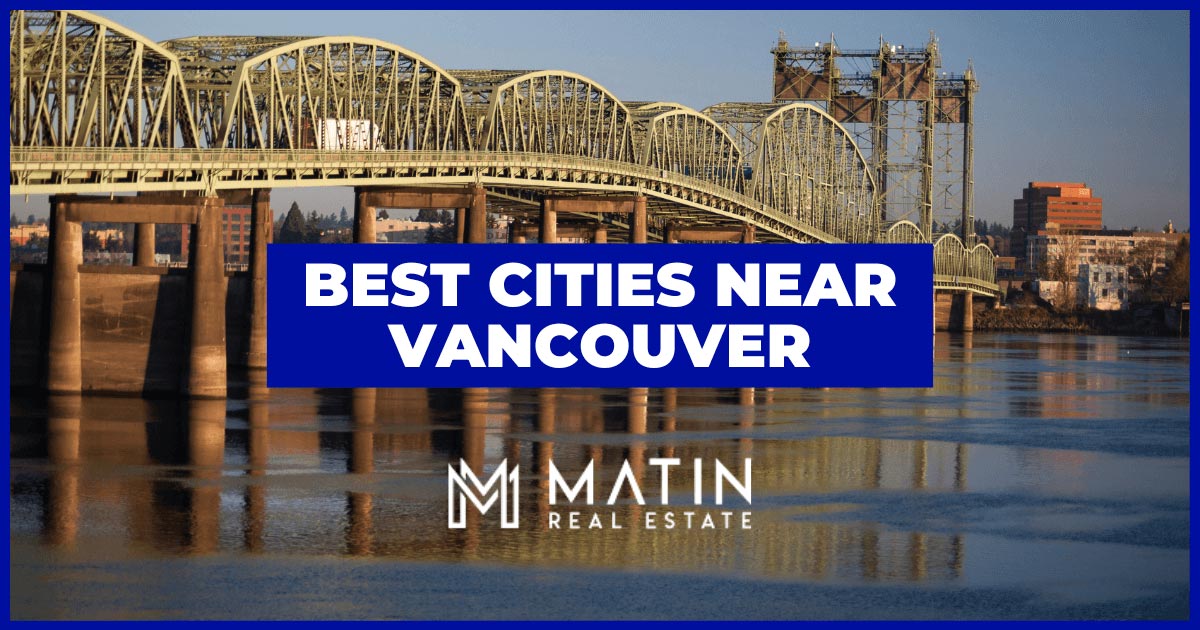 Vancouver, Washington, is considered part of the greater Portland metropolitan area, just across the Columbia River. But with a population of 191,000 residents and counting, the city of Vancouver is a big city in its own right, with many surrounding towns and suburbs. The cities and neighborhoods around Vancouver have unique charm while offering access to the thriving tech industry of the greater Silicon Forest. In addition to its character and economic appeal, the Vancouver area is also close to some of the most beautiful natural scenery west of the Rocky Mountains.
But where are the best places to live near Vancouver, WA? If you're looking for a great city near Vancouver to call home, consider starting your search in one of these Vancouver suburbs:
Camas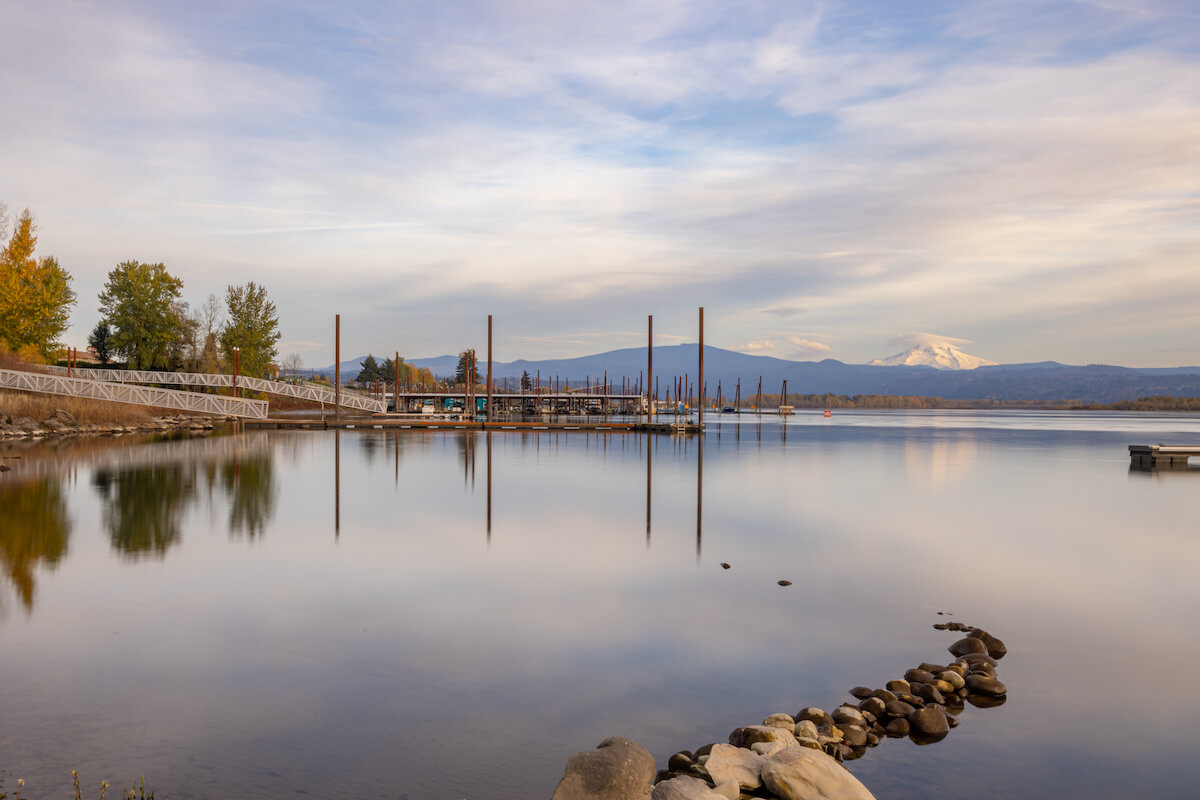 The incorporated city of Camas, Washington, sits at the far east end of Vancouver and its suburbs. Camas overlooks the Columbia River and is named for the camassia plants that are indigenous to this wooded area at the base of the Mount Hood foothills.
With just 26,000 residents, you will often find that Camas is praised for its unique sense of community spirit that is manifest through local events like the farmer's market, The Camas Days Festival, and Oktoberfest—that event, in particular, showcasing the work of the half dozen breweries nearby.
The median list price for a home in Camas is typically in the high $800s, though the most luxurious homes in Camas have been known to reach past the $2 million mark. Many of the homes in Camas exhibit a tasteful mix of craftsman and contemporary influences. Materials like wood and flagstone, in a palette of earthy tones, blend in well with the surrounding trees. With high-end homes and commanding views of the Columbia River Gorge and Mount Hood, it's easy to see why Camas is such a popular suburb.
Camas Amenities
Historic Liberty Theater
Downtown Camas and First Fridays
Lacamas Lake and Surrounding Parks
Grains of Wrath Brewer and Restaurant
Felida
Felida is a census-designated place of about 9,000 residents in the northwest corner of Vancouver, resting between Salmon Creek, Lake River, and Vancouver Lake. The median list price for a home in Felida is typically in the low $600s, though there's a wide range, with the bulk of listings falling between the high $400s to a bit over $1 million.
Felida is a largely residential neighborhood, but outdoor attractions include one of the best parks in Vancouver, Vancouver Lake Regional Park, a 190-acre outdoor space that stretches almost 3 miles along the western shore. The lake itself is perfect for windsurfing, kayaking, rowing, and canoeing. Trails in the area include the Cougar Creek Trail (0.5 miles) and the Salmon Creek Trail (3 miles) on the west end of Felida.
In the heart of Felida are Felida Elementary School and Thomas Jefferson Middle School, which share a campus. Part of Felida's attraction as a suburb of Vancouver is the very walkable location of these schools. There are also ample parks and playgrounds situated throughout the neighborhood. Although Felida's almost entirely occupied by housing lots, a few restaurants in Felida proper exist, including Farrar's American Bistro and Bar and Los Potrillos Mexican Eatery. Creed Coffee Company has outdoor seating to enjoy the mild Oregon weather.
Felida Amenities
Felida Community Park
Mount Tabor Brewery & Pub
18 Shots Indoor Golf Course
Vancouver Lake Regional Park
Lake Shore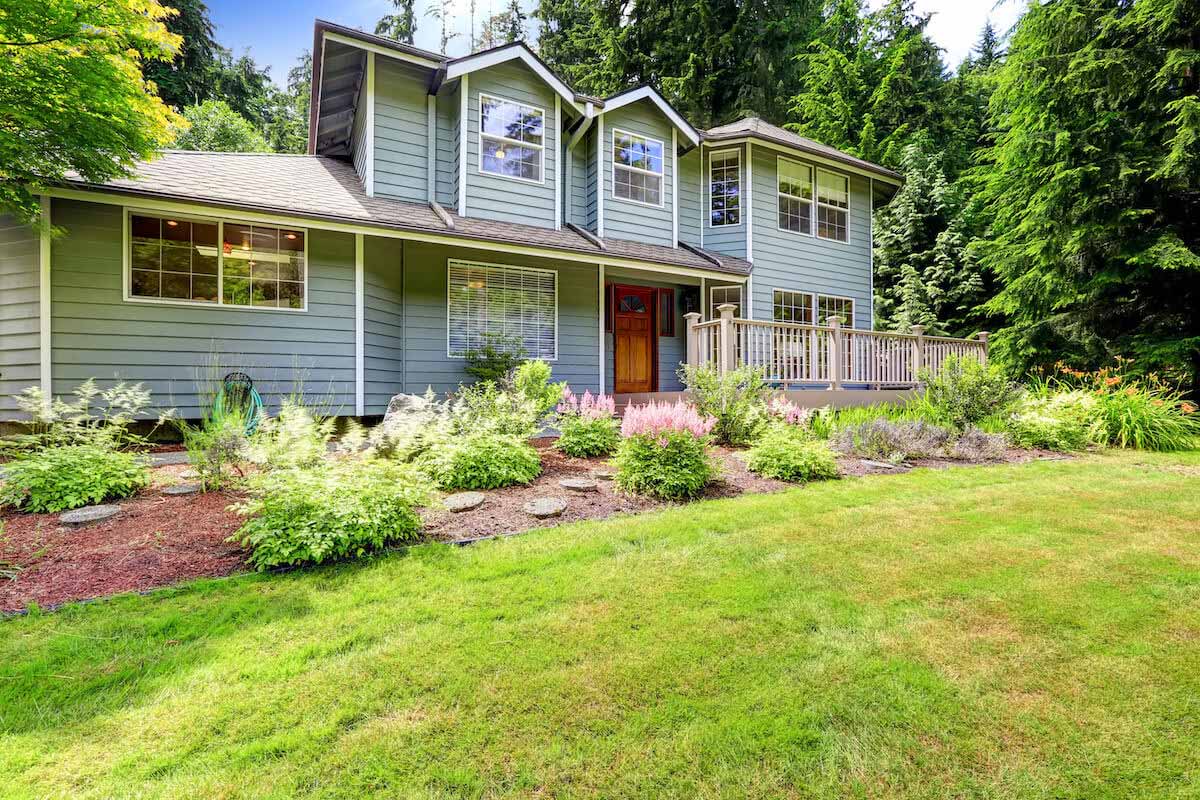 Lake Shore is a census-designated place of about 6,600 residents between Felida and Hazel Dell. Homes for sale in Lake Shore typically list between the $400s and the $800s, though some larger homes reach just over $1 million. While much of the area consists of single-family homes, there are some condominiums and luxury homes overlooking Vancouver Lake. A few of these luxury homes are expansive properties with significant square footage and pools offering views of the lake and the Columbia River beyond.
Lake Shore Elementary and Dwight D. Eisenhower Elementary are at the heart of their respective enclaves, and middle and high school students are served by Jason Lee and Columbia River High Schools, respectively.
In terms of goods and services, Lake Shore residents have easy access to several shopping centers along NE Hazel Dell Road Avenue, including Northgate Village and the Town Center. There are a number of eateries in this cluster of suburban malls, including options for Mexican, French, Hawaiian, Japanese, and Vietnamese food.
The Lake Shore Athletic Club is a fitness and recreation facility with an extensive outdoor pool and waterslide, in addition to racquetball, squash, pickleball, and tennis courts—along with a large fitness center. The Athletic Club also offers programs for children, adults, and seniors, as well as martial arts.
Lake Shore Amenities
Vancouver Lake Lookout
Lake Shore Athletic Club
Hazel Dell Town Center
Regal Cinema 99
Salmon Creek
Salmon Creek is an area north of Vancouver straddling the Salmon Creek Regional Park and bordered on its right side by the War Veterans Memorial Freeway (Interstate 205) as it heads north to merge with Interstate 5. The median list price of a home for sale in Salmon Creek is typically in the high $400s, making Salmon Creek one of the more affordable Vancouver suburbs. Although Salmon Creek is unincorporated, it's a rather large suburb of almost 20,000 residents.
The regional park has an eagle's nest, a turtle pond, an extensive 3-mile trail, and a pond with a small beach for swimming and fishing, complete with a splash pad. Salmon Creek is also just a few minutes away from the Washington State University Vancouver Campus, which in addition to its academic function is a pleasant space for walking—and boasts a disc golf course, to boot.
The H.B. Fuller Company Park has three baseball fields and two soccer fields, and it's right across the street from Kids Club Fun and Fitness, which is the largest indoor playspace in the Pacific Northwest.
Salmon Creek Amenities
Kids Club Fun & Fitness
H.B. Fuller Company Park
Washington State University
Salmon Creek Regional Park
Washougal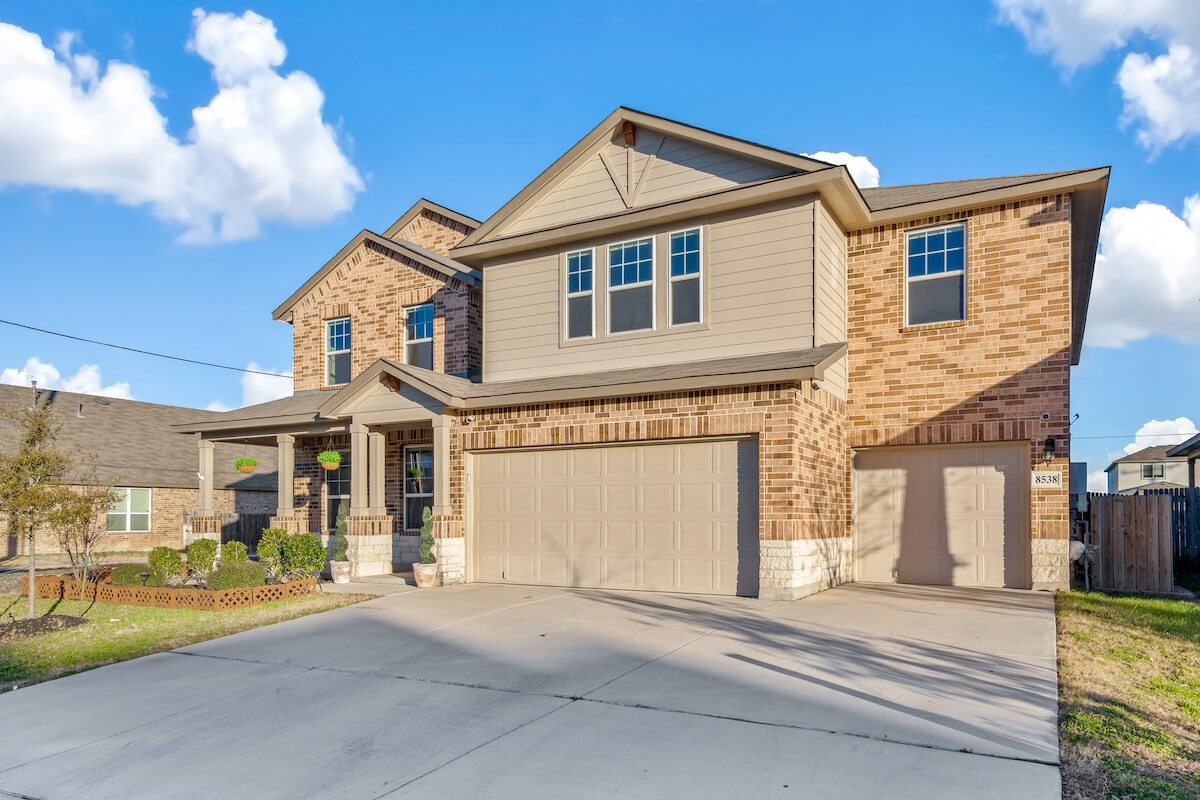 Washougal is an incorporated city of 17,000 along the Columbia River. This picturesque town constitutes the outskirts of the greater Portland metro area before the landscape transitions into the Steigerwald Lake National Wildlife Refuge.
Downtown Washougal is a very walkable retail zone of refurbished facades and a pedestrian tunnel that passes under the fittingly named Lewis and Clark Highway to the riverside Steamboat Landing Park. From there, walkers, joggers, and bikers can meander along 4 miles of trails along the Columbia River. The Washougal River runs through the middle of town, and its Sandy Swimming Hole on the northern bank is a dog-friendly summer fun spot.
The median list price for homes in Washougal is typically in the mid-$800s, though there are great homes available at nearly every price point. There are some golf course homes around the 18-hole Orchard Hills Golf Club, the clubhouse of which has a restaurant and lounge. Near the Port of Camas-Washougal there are some luxury homes along the Columbia.
There are six elementary schools in Washougal and its immediate environs, one middle school, and one high school. Private schools include Riverside Christian School, which focuses on project-based learning, and Agape Christian Academy, north of nearby Camas.
Washougal Amenities
Two Rivers Heritage Museum
Washougal Waterfront Park
Orchard Hills Golf Club
Steamboat Landing
Ridgefield
The City of Ridgefield is at the northeasternmost part of Vancouver's suburban reach and is separated from the rest of the suburbs by several miles of farmland. Taking I-5 northward towards the ilani Casino Resort, you'll pass through this incorporated area of 10,000 residents. The median list price for homes in Ridgefield is generally in the high $500s, with a robust selection of homes both above and below that price point, such as attached townhome-style twin homes and estates. Ridgefield is still a developing space with plenty of room to grow, and many of the residences on the market are part of new construction home developments.
Ridgefield has a small downtown area with charming buildings and a laid-back atmosphere. There are several restaurants and alehouses, one of which is housed in an old clapboard church. Overlook Park is a fantastic space with commanding views of the region's rolling hills and forests. At the center of Ridgefield is the Windy Hills Winery, with a tasting room open on weekends and a bespoke 6,000-square-foot venue space for weddings and other events
In addition to Windy Hills, there are several other wineries, breweries, and taprooms in the vicinity. Thrillseekers can drive a few minutes north to the ilani Casino Resort, which boasts a 100,000-square-foot gaming floor with slots and table games.
Ridgefield Amenities
Windy Hills Winery
Old Liberty Theater
ilani Casino Resort
The Old Library Inn B&B
Ridgefield National Wildlife Refuge
Hazel Dell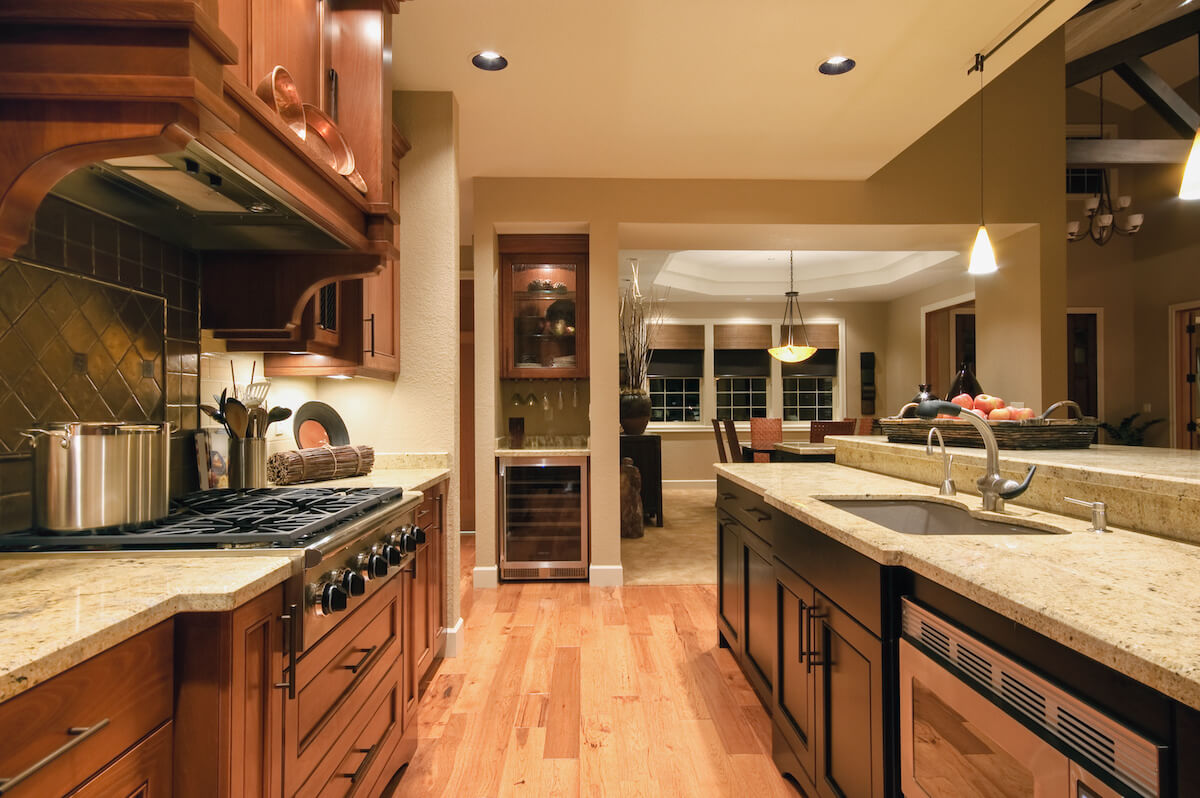 Hazel Dell might be considered the heart of Vancouver's suburban area. In fact, it was the first suburban development outside of Vancouver proper, during the residential building boom that followed World War II. Vancouver area real estate agents report that the median list price for Hazel Dell homes is generally in the mid-to-high $500s, with the bulk of listings falling between the $300s and the $700s.
Interstate 5 runs right through the center of Hazel Dell, making this particular suburb great for easy commutes. The 19,500 residents of Hazel Dell enjoy easy access to restaurants and retail locations at the half-dozen shopping centers that line either side of the interstate. Additionally, the Vancouver Mall is just 5 miles away, with a multiplex cinema and laser tag arena. There is also a Regal Cinema right in Hazel Dell proper.
With its central location, households with children will have no shortage of schools to choose from. There are about eight elementary schools within Hazel Dell, from Sacajawea Elementary to Hazel Dell Elementary. The Vancouver School District that serves Hazel Dell residents is large, encompassing 20 elementary, six middle, and seven high schools. Hazel Dell residents are just 4 miles away from Fort Vancouver, an outdoor attraction of historical value that also has beautiful gardens.
Hazel Dell Amenities
Fort Vancouver
Vancouver Mall
Luke Jensen Sports Park
Husted's Hazel Dell Lanes
Battle Ground
Battle Ground, like Ridgefield, is not connected to Vancouver's suburban sprawl, but a separate city in Clark County surrounded by farmland. The 21,000 residents of this city enjoy some relative isolation from the business bustle of the greater Portland metro, but for those who commute, downtown Portland is just 25 miles away. Battle Ground homes for sale have the widest range so far, listing anywhere between the $300s to over $1 million to massive vacant land listings in the multi-millions. The median home price, however, is generally in the low-to-mid $600s.
There are a handful of elementary schools in the area, middle schools, and Battle Ground High School, in addition to half a dozen private schools and academies. The Battle Ground Community Center in the Old Town District has a beautiful contemporary lodge-style facility with a 3,600 reception hall, outdoor fireplaces, and an extensive skate park.
There are a number of restaurants lining the central Main Street, serving everything from pizza to burritos to sushi. Nearby outdoor attractions include Battle Ground Lake Park, with hiking trails that surround a beautiful tree-lined lake. Another outdoor space is the 159-acre Lewisville Regional Park, with a 3-mile trail meandering along the East Fork Lewis River, along with a boat launch.
Battle Ground Amenities
Battle Ground Lake Park
Lewisville Regional Park
Battle Ground Community Center
Northwood Public House and Brewery
Live Your Best Life Near Vancouver, WA
The cities near Vancouver, Washington, are fantastic places to find a desirable home with access to amazing natural spaces and the cultural attraction of Portland. There are ample employment opportunities in tech, healthcare, financial services, and other industries in the region. The suburbs of Vancouver (and Vancouver itself) offer charming downtowns with character and ample retail amenities in terms of goods and services.
To sweeten the deal, there's a wide range of housing prices, and for the cherry on top: there is no income tax in Washington state, and no sales tax in Oregon. Those living near Vancouver can often make the best of both worlds, positioned as Vancouver is on the state line. Moreover, they can enjoy residing in one of the most beautiful regions west of the Rockies.