4 Bungalow Interior Design Ideas That Add Character to Your Home
Posted by Alicia Smith on Monday, May 9, 2022 at 10:25 AM
By Alicia Smith / May 9, 2022
Comment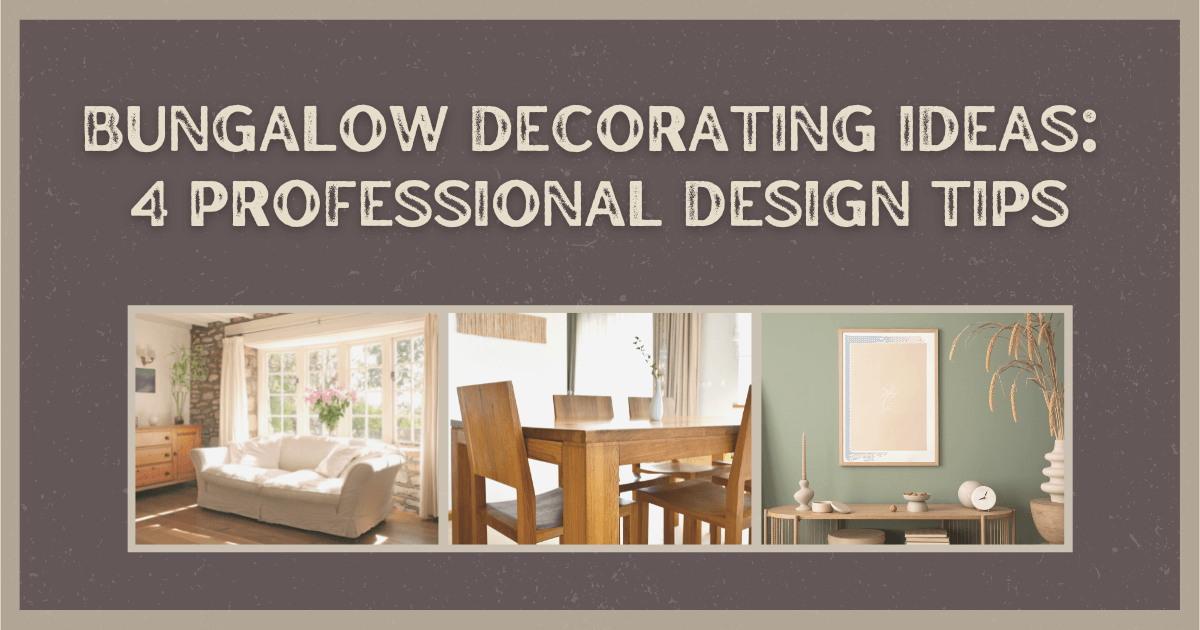 Bungalow-style homes offer a cozy, romantic, and comfortable living environment. By making the most of these atmospheric features, homeowners can create the ultimate living experience they seek.
While bungalows have less square footage than other home styles, it's also part of their charm. Although modern bungalows can be more expansive in size, they can maintain the same appeal with the proper decor. Keep reading to discover design tips to help homeowners create a warm and inviting bungalow home.
Bring Nature Indoors
When people think of bungalows, they often envision a quaint home nestled in the mountains, within a forest, adjacent to a lake, or positioned alongside an ocean shore, to name a few popular locations. Ideally, a bungalow's interior décor should reflect its location's rustic or natural exterior, whether it is in a rural setting or an urban home on the beach.
It often starts with the interior walls, which usually have dark wood finishes, minimal decorative accessories, and muted colors. This doesn't necessarily mean wall colors have to be the same as the great outdoors, but adding décor and paint in similar tones to provide the same vibe will offer a seamless transition from outdoors to indoors. Use colors that complement to make it complete. Typical hues owners choose include soft brown, sage green, mustard yellow, or terra cotta orange. Additionally, using Arts and Crafts wallpaper that features nature-themed patterns or geometric designs provides an authentic bungalow look.
Nature never goes out of style, so homeowners create a timeless fashion by following this type of design formula.
Focus on Cozy & Handcrafted Furnishings
Bungalows have an interesting history. To create an authentic bungalow environment, owners focus on cozy and handcrafted furnishings similar to that of the arts and crafts movement, completing the appearance of traditional bungalows. Characteristics of Craftsman furniture, a name tightly linked to this style, include:
Exposed furniture frames, which are straight-formed
Made of native wood species, mainly oak
Rectilinear pieces, which feature elongated forms and lines
Use of traditional techniques for furniture building
Mortise and tenon joinery, which minimizes the use of nails and glue and constructs furniture using dowels
To maintain the natural look of historic bungalows, adding long-lasting antique furniture of quality structure is a good start. Popular manufacturers include Charles Rohlfs, Harvey Ellis, William Morris, Gustav Stickley, and Charles and Henry Greene, to name a few. However, if these options are outside of an individual's price range, numerous contemporary options are available that mimic the same stylistic tradition associated with the original Arts and Crafts era.
Add the Perfect Accessories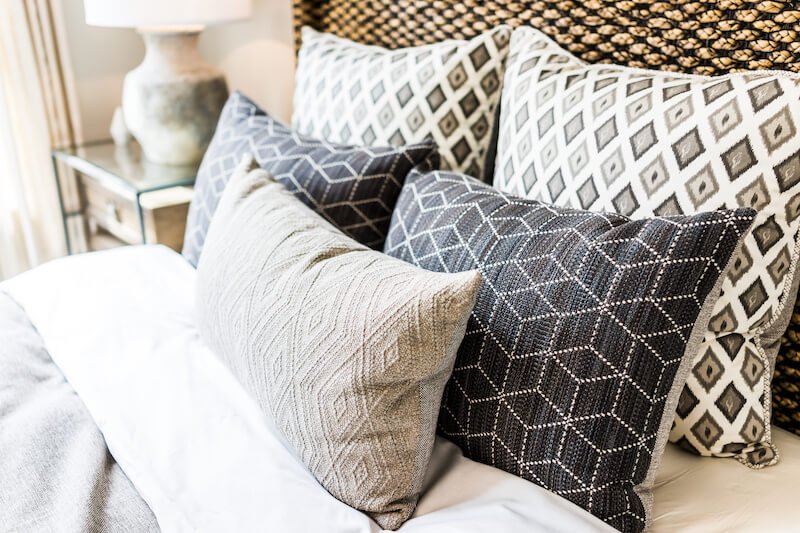 To help accent bungalow design, adding the perfect accessories can go a long way towards completing the look. These include vintage pieces, such as wall art, handmade pottery, mirrors, stained glass, embroidered table scarves and bedspreads, and pillows that highlight geometric patterns, velvet, tapestry, or needlepoint designs.
Furniture with upholstery fabrics that feature jacquard, damask, cotton, leather, linen, and chenille materials add layers and texture to complement furniture. Area rugs help pull spaces together to add pattern and design. Other vintage details, such as copper (or bronze) hardware and fixtures, further create the perfect authentic Arts and Crafts Movement feel. Copper can be used in cabinetry, walls, doors, bath fixtures, and lighting, to name a few. Integrating stained glass chandeliers and lamps can also help complete a room. These accents help mimic the classic bungalow look associated with its original era, which took place from 1860 to 1930.
Maximize Natural Light
Bungalow-style homes often have large front windows, allowing plenty of natural light. By maximizing this home feature, homeowners can further contribute to attaining a classic bungalow style that also creates better comfort and atmosphere.
One of the great things is that light can create different moods in each room, and owners can aim for light and airy or use curtains to make rooms darker and quieter. Using layered drapery, including sheers and heavy curtains, helps complete the ability to control natural light.
Additionally, painting window frames white adds to a brighter mood while adhering to the classic bungalow style. Installing glossy or light-colored tiles, which easily assimilate with an arts and crafts era look, can also integrate a feeling of "openness" due to the highly reflective nature of these materials.
Enjoy the Beauty of Bungalow Living
When designing a bungalow home, homeowners can capitalize on the benefits of single-story living while creating an extension of the beautiful environment of their home's location. Imagine the ability to stroll outside bedroom sliding doors into a beautifully designed garden or stepping out onto a deck to enjoy gorgeous water views.
The average-sized bungalow offers sufficient living areas, but designing these homes requires careful planning and consideration due to potential space limitations. However, these restrictions are usually workable, and homeowners who can leverage space issues to create an authentic look are generally pleased with the results and the ability to enjoy a classic lifestyle in these attractive homes.
Portland Bungalow Home Resources
Common Characteristics of Bungalow Style Architecture - Coming Soon!