Get the Best Bang for Your Buck: Buying a Luxury Waterfront Home in Lake Oswego
Posted by Alicia Smith on Wednesday, December 14, 2022 at 9:00 AM
By Alicia Smith / December 14, 2022
Comment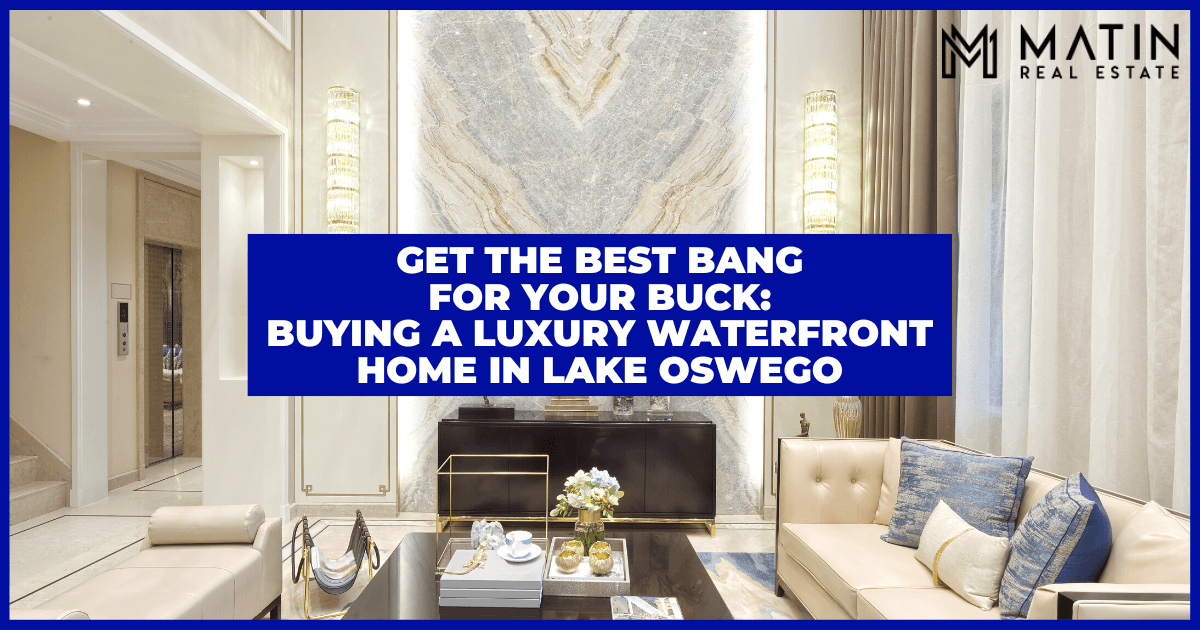 There are quite a few luxury waterfront homes throughout the town of Lake Oswego, Oregon. Buyers are attracted to these properties due to their prime location surrounded by community amenities with access to Oswego Lake being just steps away from the home.
However, savvy buyers are not just looking for leisurely perks. They're also interested in investing in Lake Oswego luxury waterfront properties that have the potential to bring a solid return on investment should they sell or transition it into a vacation rental. Looking to buy a Lake Oswego home? Keep reading to discover four key approaches to ensuring the investment will be fruitful, whether it's a full-time residence or a rental property.
Join an Easement for Lake Access
One of the most important things for those considering buying a Lake Oswego luxury property is that owners will be required to be part of an easement in order to have access to the lake. In general, there are three types of easements that vary in timeframe, rights and regulations: gross, appurtenant, and prescriptive. Each option has specific rights attached to them and typically involves whether the easement zone is considered for private use or public purposes. Easements may be temporary or permanent, and in cases of the latter, the easement is written into the property deed.
Easements affect property values differently. The most important thing to remember is that while someone can have an easement to use the land temporarily for access to the water or utilities, having one doesn't necessarily give them any type of ownership rights. New owners must complete an application and submit the appropriate use fees to the Lake Oswego Corporation to gain access to the easement and swim, boat, or fish in the lake.
Build a Dock on the Shoreline
One of the primary benefits of having a private dock on a waterfront property on Oswego Lake is that it can substantially increase a home's value. According to recent statistics, having a functional floating dock can boost values by as much as $20,000.
That being said, there are several requirements established by the Lake Oswego Corporation (LOC) that must be abided by in order to obtain a permit to build a dock on these waterfront properties. Heights for any construction are measured from the waterline at 98.6 feet, which determines placement and its relationship within easement purposes.
Official approval from the LOC requires three copies of any plans for construction, and one of these will be retained by the LOC and put on file. Another main requirement to receive a permit is to provide electronic copies of the construction plans along with the application.
Design an Outdoor Living Space
Outdoor living spaces have a number of benefits on their own, but when fronted by a glorious body of water, they can truly become the highlight of luxury homes on Lake Oswego. There are endless possibilities when considering designing the ideal patio living space that connects the indoors with the outdoors.
A patio or deck can be open or screened in to offer year-round entertainment options and to establish a cozy respite. Make the most of the space by finding furniture that can serve double duty with built-in storage, fold-out workspace, or pieces that nest together for easy storage—or just pick some favorite pieces that establish the right atmosphere to turn the patio into a luxurious escape. Getting the ambiance right can make a deck one of the best purchases for a lakefront home.
The outdoor area can be as elegant as the interior with special touches of class such as an outdoor fireplace and installations such as a game table. Of course, dining and entertaining outdoors is an experience in and of itself with a specialty BBQ and kitchen, an outdoor bar, or any other amenities a homeowner can imagine.
If a pool is present, a swim-up wet bar and private changing rooms are a nice touch. The presence of an outdoor shower is also a huge bonus for those coming home from the beach. Ultimately, owners should prioritize their lifestyle when deciding on decor for their outdoor respite.
Choose a Home That Lets You Enjoy the Views
One of the top reasons people love waterfront homes is the beautiful sights you get to experience from within your own home. And when you're situated on Lake Oswego, there are always gorgeous sights to behold. For that reason, you should choose the home you want to buy carefully.
When looking at homes for sale, pay close attention to the layout of the home. Is the living room situated so you can look out the backyard while spending time there? Are the windows large enough to see outside clearly? Is there anything blocking your view of the lake? These are all questions you should ask when touring a home. If the answers are all acceptable, you can be confident you're buying a home that will let you enjoy the views of Lake Oswego from the comfort of your home.
Make Use of Lake Oswego Amenities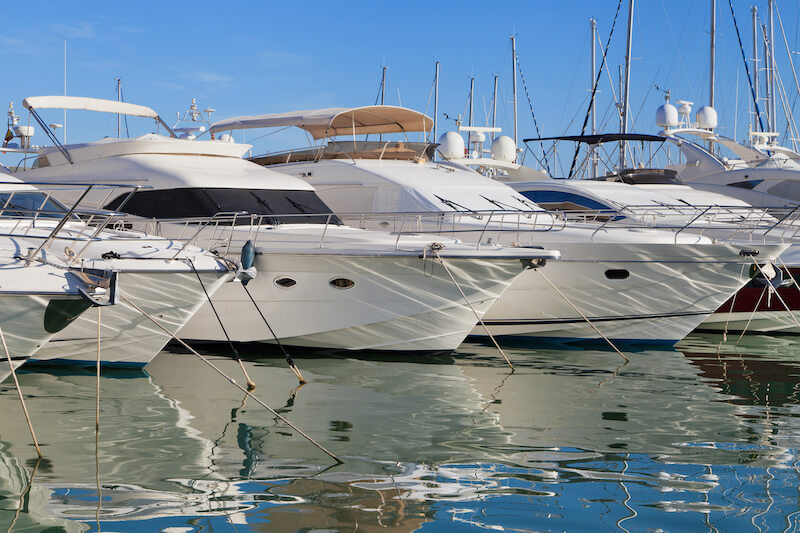 There are many communities surrounding Lake Oswego that feature luxurious homes. Of course, the best lakeside neighborhoods in Lake Oswego are designed around the water-loving lifestyle and have amenities such as marinas, swim parks, boat slips, fishing areas, and special monthly Pop-Up Music programs for residents.
The Lake Oswego marina is the heart of the lake's operations, and there is a convenience store for boating and fishing permits, drinks, snacks, gear and several docks where boaters can fuel up. As the only marina on the lake, it's a great place to get familiar with.
There are also several swim parks open to residents who live in certain districts, such as the Lake Grove Swim Park and the City of Lake Oswego Swim Park. All are operated by the Lake Oswego Parks & Recreation Department.
Pop-Up Fridays are a treat on Lake Oswego, and the locations of these 90-minute events are only announced a half-hour before the show. Residents eagerly come out to support local bands and other creators at these fun and friendly monthly events.
Boost the Value and Enhance the Enjoyment of Lake Oswego Luxury Properties
It's one thing to own a luxury home in Lake Oswego, but nothing surpasses living on a lakeside property in this remarkable community. From the amenities offered by each neighborhood and the opportunities to improve the property and increase its value, these homes are a solid investment for both owner-occupants and investors.