6 Must-Buy Accessories that Make Waterfont Homes Even More Fun
Posted by Alicia Smith on Monday, December 19, 2022 at 10:30 AM
By Alicia Smith / December 19, 2022
Comment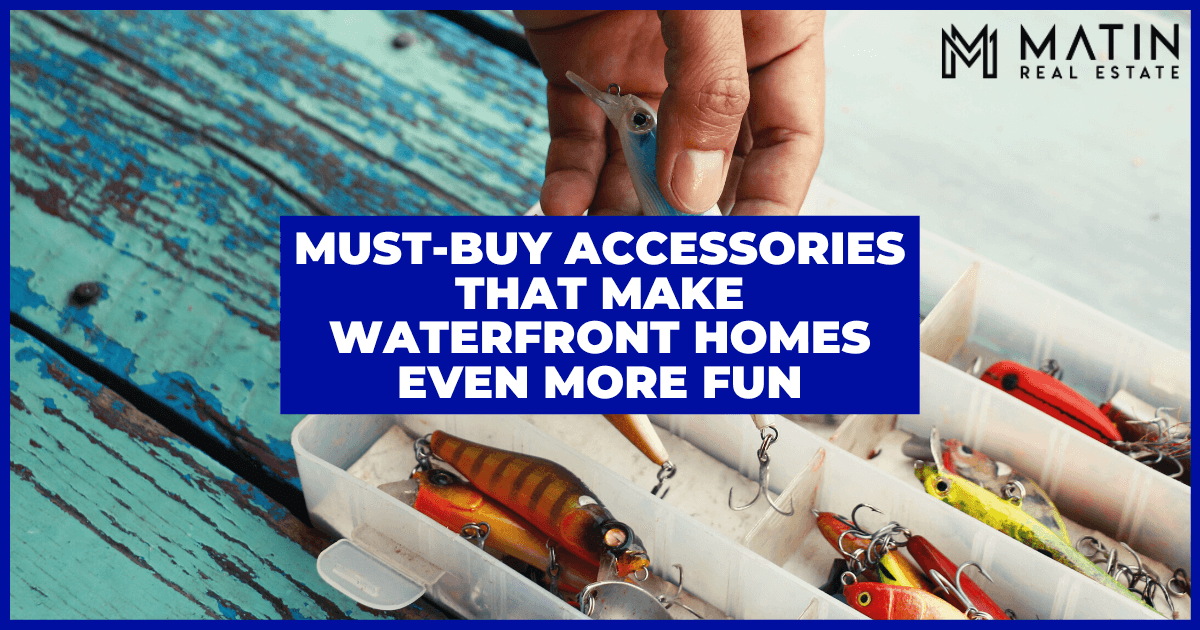 Owning a waterfront home is a lifelong goal for many homebuyers. There is something about the tranquility of living next to a body of water that is unattainable in other types of homes. This is especially true near riverfront properties, where nature provides a soothing soundtrack to every homeowner's life! When considering a waterfront home, here are some essential home purchases and add-ons to think about before making that purchase.
Look into Buying a Boat
One of the most important questions to ask before buying a waterfront home: what type of boat does the buyer want to own? While not all waterfront property owners own boats, many do, and it's a great way to get the most out of living by the water. There are many different types of personal watercraft, and each has its own set of state laws, rules, and regulations associated with its operation. Certain bodies of water are not deep enough for some types of boats. A catamaran sailboat needs more operating room than a jet ski, for example.
Buying a boat to go with the property also opens up other possibilities: Does the owner want a personal dock? A power lift to raise and lower the boat from the water? A boathouse for storage and privacy? All these questions are essential to think about before purchasing a home because the buyer might be able to find a dream home with more of the features they really want.
Fishing Gear
Whether a homeowner has a boat, a personal dock, a fishing pier, or some other access to the water, fishing can be an incredibly relaxing and rewarding pastime. Where to get started? Most bait and fishing tackle shops can get anglers started, although even a "big box" store with a sporting goods section can help. The first thing every angler over the age of 16 needs is a fishing license; licenses are cheap and last for one year's fishing season.
Ask the clerk at the bait shop or the sporting goods section about what gear will be needed. Many veterans of the sport are very helpful and happy to share their knowledge of the types of fishing rods, reels, bait, hooks, and other equipment. Finally, consider hiring a professional guide for one or two of those first fishing trips. The guides will know some of the best local spots for catching fish and can teach all the ins and outs of the sport.
Glass Doors & Large Windows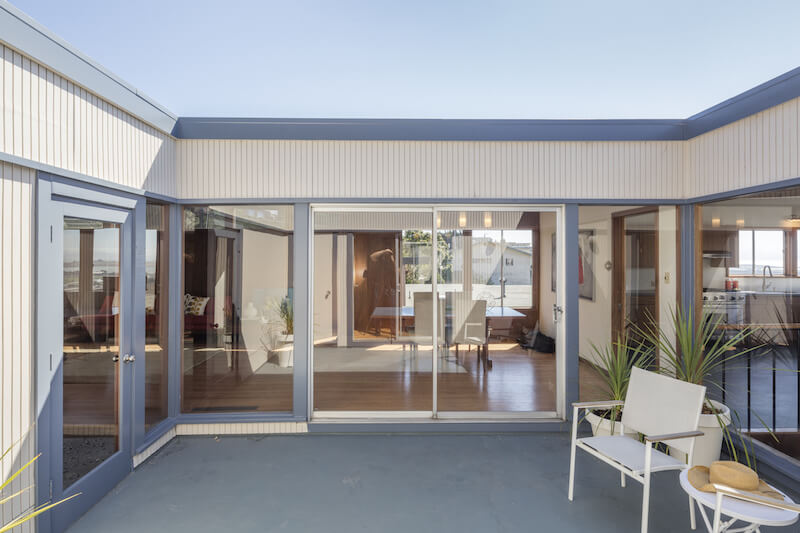 One of the greatest joys of owning a waterfront home is the ability to take in the stunning views that the house provides. And there's no better way to take advantage of buying a home in the neighborhoods with the best water views than by utilizing glass doors and large windows that infuse the home with plenty of natural light.
Bifold doors are spectacular floor-to-ceiling glass doors that can cover an entire wall. They're similar to a sliding glass door but cover much more surface area and easily fold along seams to open and close them. Window walls are another option for floor-to-ceiling views that can be customized to the owner's desires. A huge glass surface area provides maximum natural light into the home, and many options are now designed to be energy efficient. Lift and Slide Doors are yet another popular option. These 12-foot-high glass panels offer uninterrupted views of the water and are designed to be moved with just the touch of a finger.
A Deck or Patio & Lounge Chairs
A deck or a patio and some lounge chairs make it much easier to enjoy the outdoor space around a waterfront home. What could be better than outdoor parties, receptions, and social events right next to the water?
If a homeowner plans to build their own deck or patio, the foundation is a serious consideration. Since it's built close to the water, the foundation should be constructed from long-lasting, pressure-treated lumber or even corrosion-resistant steel beams. The type of decking used is also an important thing to think about. Wooden decks are beautiful, but they might be more vulnerable to rot and corrosion over time—especially near the water. Other materials to consider include composites made from wood fibers and plastics or aluminum.
A Fire Pit & Outdoor Lighting
Homeowners can extend the enjoyment of the outdoor space around a waterfront home into the evening hours with a crackling and some classy outdoor lighting. The sky is truly the limit when landscaping and designing the outdoor space at a waterfront home.
For example, a fire pit can be constructed with simple paving stones or brickwork, or it can be a moveable firepot that can allow different configurations. Water features, stone walls, and even a firepit constructed from sand are additional options (just be sure your campfire conforms to local fire safety regulations). A nearby dining table makes the perfect setting for evening cookouts.
The same possibilities exist for simple and elegant outdoor lighting features. Most home improvement stores have a ton of available options for lighting an outdoor patio, which will range from solar options to dazzling string lights. The main idea is to keep the outdoor space as cozy and elegant as possible, encouraging the owners and their guests to enjoy more time outdoors.
Avoid Lake House Cliches (or Don't!)
If you live near a lake or ocean, you've probably seen store shelves full of "Lake Life" pillows, "Gone to the Beach" welcome mats, and decorative nautical knots added to everything from picture frames to coffee tables. You might even know someone whose house is decked out in these decorations from wall to wall.
The great part about buying your own waterfront property is that you get to control exactly how your home is decorated. That can mean having a modern, stylish home that doesn't fall into any of the tropes. Or, it can mean leaning into the stereotypes—it all depends on what makes you happy. This is your home, so paint the walls in blue and white stripes and mount canoe paddles on them, or make it look like a snapshot out of the latest New York City furniture catalog. Accessorizing and designing your home is a personal experience, so do what feels right to you.
Waterfront Homes Are about a Lifestyle
Many people dream of owning a waterfront home but don't take the time to consider all of the ways that they will utilize the space. Potential buyers should think about the type(s) of watercraft they want to own, how they plan to use the outdoor space, what water activities they plan to participate in, and more. This is the best way to maximize their new waterfront home purchase.