Back to School in Beaverton: Beaverton School District Guide
Posted by Alicia Smith on Wednesday, February 22, 2023 at 2:31:10 PM
By Alicia Smith / February 22, 2023
Comment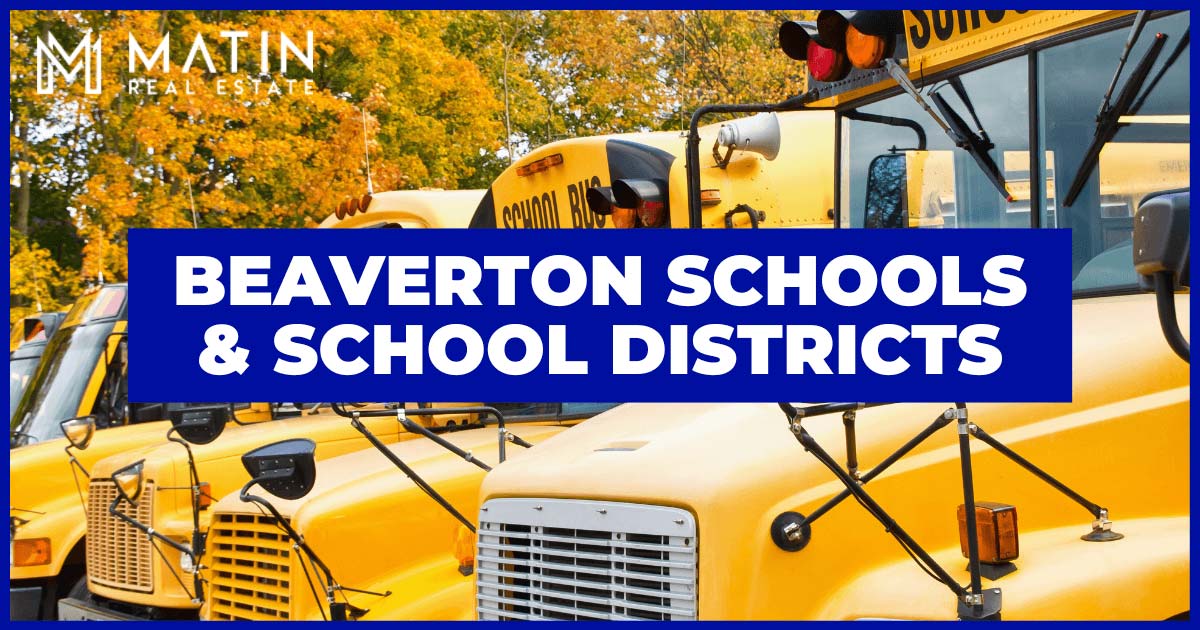 Just west of Portland, the city of Beaverton contains many new construction homes for sale, walking trails, convenient plazas, a farmer's market, and independent school districts. Beaverton's Elementary School District was established in 1876, later merging with other elementary districts. Today, Beaverton ISD is the third-largest school district in Oregon, with an enrollment of just over 39,000 students.
Several other private, charter, and higher learning schools provide Beaverton students with various education options. Here's what to know about the schools in Beaverton, Oregon.
Beaverton Public Schools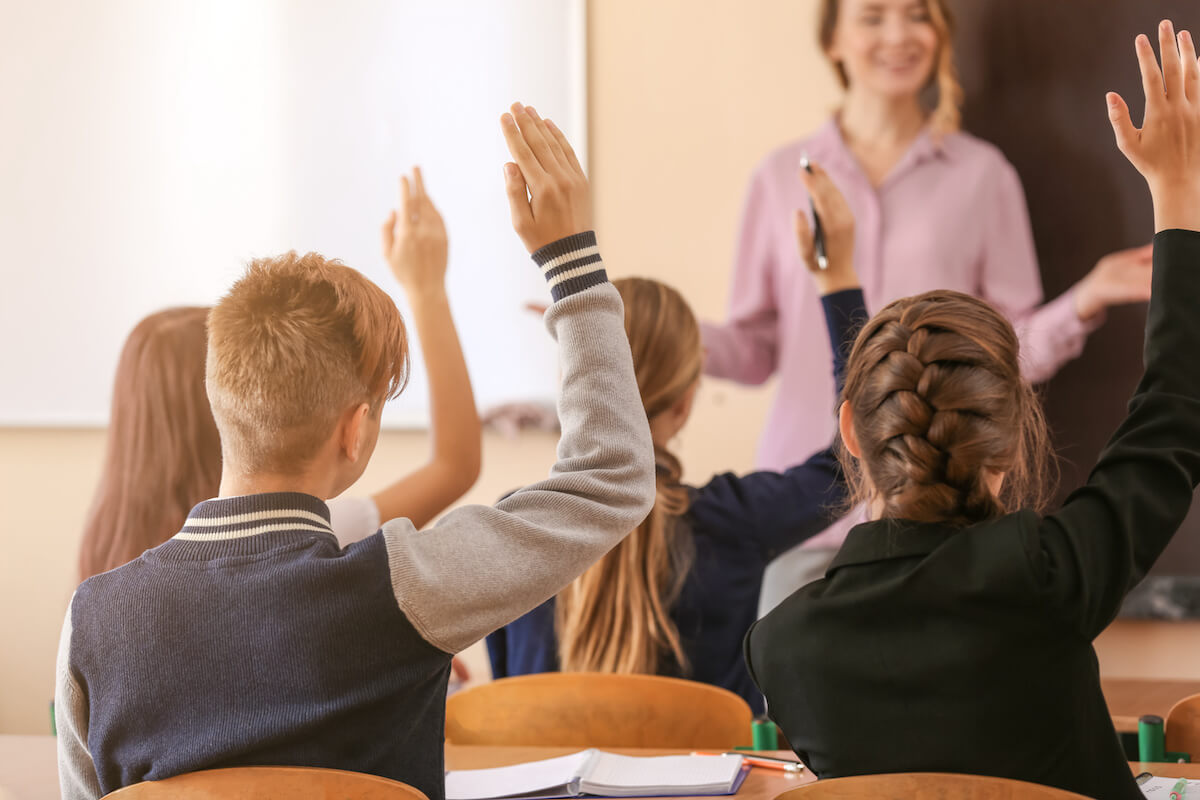 The Beaverton Independent School District consists of 34 elementary schools, nine middle schools, six high schools, and five optional schools. Alternative learning options are available, with 19 programs and two charter schools. Some optional programs available through Beaverton Public Schools are Automotive Technology, Construction Technology, Early College High School, Health Careers, Manufacturing, and an Environmental Science Program. Beaverton's school district serves students throughout Beaverton, Hillsboro, Aloha, and a few unincorporated neighborhoods of Portland.
Community School at Merlo Station is a small option high school within the school district. The small class sizes help teach students responsibility for their work and learning and provide them with more time with teachers.
Open Meadow Alternative Schools are available from elementary to high school, with continued support beyond the college or career-orientated level. This school focuses on teaching advocacy, equity, and academics. OMA's innovative education style is for students seeking more than a traditional learning environment.
Creative Children's Center (CCC) is an early elementary alternative school. Programs here are available for two-year-old students through 3rd graders. Using the Reggio Approach to projects and learning, this school focuses on arts and science. CCC also uses Brain-Based Learning, often called experiential learning, which allows children to learn through hands-on activity and play.
If you're looking for a home for sale in a certain school zone, our directory of Beaverton homes for sale near schools can help.
Beaverton Charter Schools
There are two charter schools in Beaverton: Arco Iris Spanish Immersion School and Hope Chinese Charter School.
Arco Iris Spanish Immersion School's curriculum focuses on Spanish immersion and Singapore Math. Kindergarteners spend 80% of their day with instruction taught in Spanish and 20% in English. By middle school, students are speaking 50/50 for each language. Arco Iris is currently a Kindergarten to an 8th-grade charter school; however, they will transition from kindergarten to 5th grade by 2024-2025.
Hope Chinese Charter School focuses on educating for Global Fluency by growing Chinese and English dual-language skills. They provide bilingual and bi-literate education to nurture students' proficiency in all academic subjects, emphasizing Mandarin Chinese, English, and mathematics. The Chinese language can be one of the most challenging languages to learn, so the volunteers and founders wanted to teach children when they are most receptive to it.
Beaverton Private Schools
There are 31 private schools in the Beaverton area. Currently, 45% of these schools are religiously affiliated.
Valley Catholic School is Oregon's only Catholic school serving students from infancy through high school. The campus is on 43 acres and is home to a music program offering lessons for children and adults. Rigorous classes start early, and college preparation begins at the middle school level.
Life Christian is a pre-k through 12th-grade school with small class sizes providing students with one-on-one support to thrive in their educational environment.
Catlin Gabel is in nearby Portland. This school promotes lifelong learning by encouraging curiosity to prepare students for life's challenges.
Colleges & Universities Near Beaverton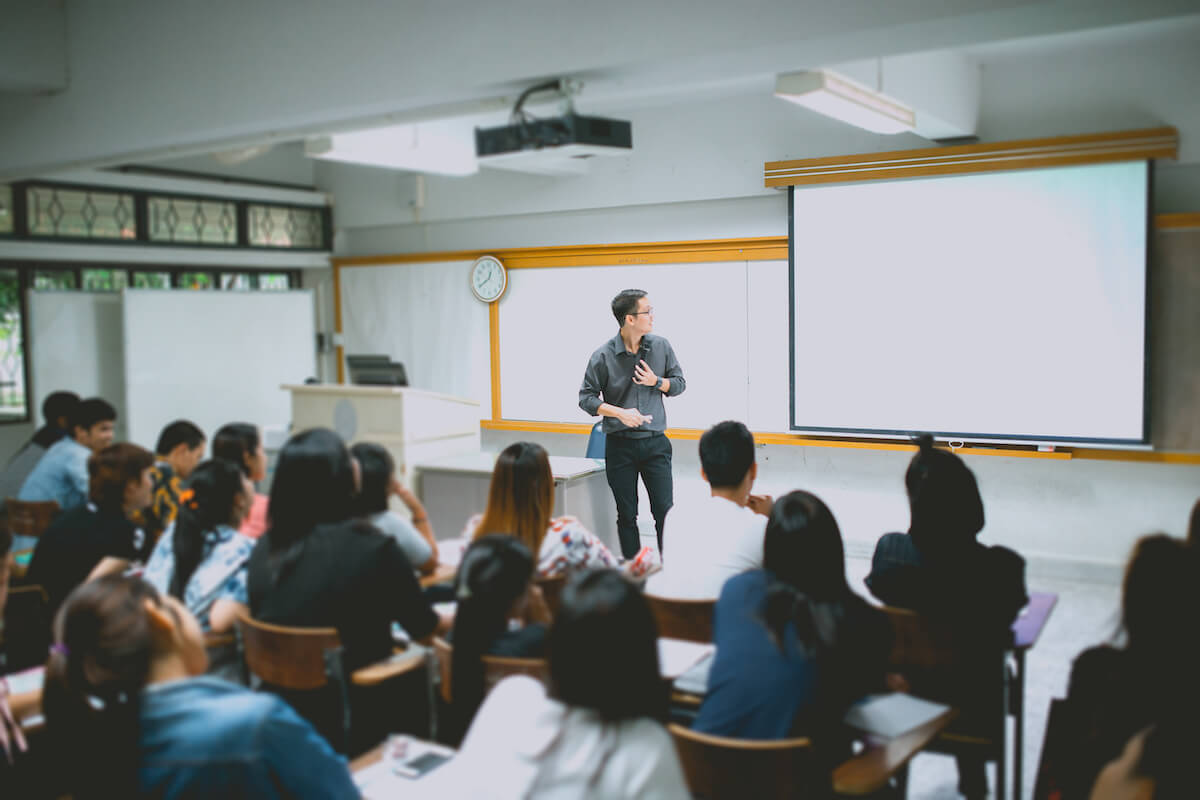 Beaverton has 28 colleges within a 50-mile radius. With so many options available to students, the sky is the limit when choosing which certificate or degree to accomplish!
Northwest College School of Beauty, located in Beaverton, offers day and evening classes to provide flexibility for students who work and have other responsibilities. Specializing in spa and beauty professions, including hairstylists, barbers, estheticians, and nail technicians, students will get hands-on experience working with clients and learning the art of the salon and spa industry.
National American University - Tigard is located 10 minutes from Beaverton in the city of Tigard; however, this school focuses on 100% online education. Affordable associate, bachelor, master, and doctoral degrees and certificates are offered.
Portland Community College offers 97 programs and is the largest post-secondary institution in Oregon. Students attend for various reasons, such as to learn skills to enter the workforce or transfer to a four-year school. PCC is a great place to start for those exploring university options.
Portland State University has more than 200 degree programs and prides itself on being one of the most affordable research universities.
The National University of Natural Medicine is North America's oldest naturopathic medical university. It specializes in naturopathic medicine, Classical Chinese Medicine, integrative medicine research, global health, and nutrition.
Lewis & Clark is a private school with a residential campus with global reach. Combining classic learning with pioneering collaboration on its 137-acre campus, this college is one of a kind. Students can expect to use the elements of careful study, original research, and spirited debate.
The University of Portland (UP) is a religiously affiliated private school offering undergrad and graduate programs.
Discover Beaverton's Educational Options
The schools and school districts are a big part of what makes living in Beaverton, Oregon, so convenient. Beaverton's neighborhoods have everything one needs, from luxury homes to natural areas and the amenities of Portland a short TriMet ride away.