Cost of Living in Beaverton, Oregon: Essentials to Include in Your 2024 Budget
Posted by Alicia Smith on Thursday, February 23, 2023 at 9:15 AM
By Alicia Smith / February 23, 2023
Comment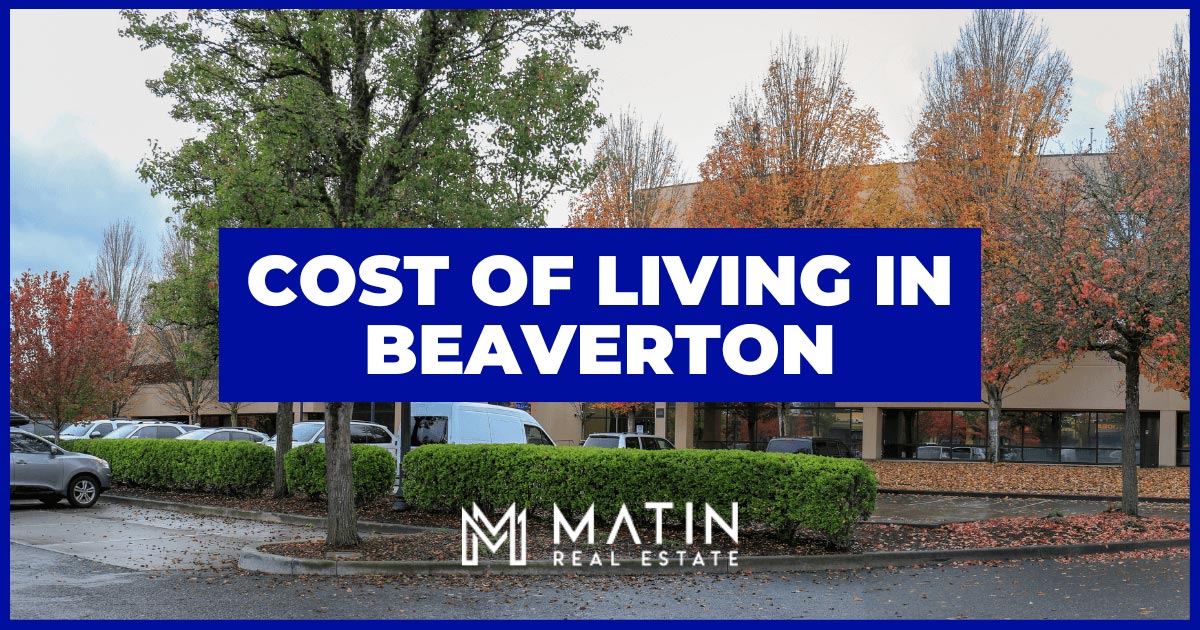 Beaverton is a beautiful tree-lined suburb of Portland, Oregon. Although Nike headquarters is Beaverton's primary claim to fame, it's also a very desirable place to live. There is a range of housing options, including many luxurious homes on large lots. Beaverton residents are well-positioned about 10–15 miles away from the heart of Portland and a short distance from the scenic Willamette Valley and its wineries and outdoor activities.
In terms of the cost of living in Beaverton, some estimates suggest it is anywhere between 27% to 34% higher than the national average, but it's important to take those numbers in context. For some additional perspective, it's good to look at a cost of living index that rank cities and states on a scale of 100. Beaverton comes in at around 125, while Oregon as a whole comes in at 114. Boston is ranked at 133, San Francisco at 179, and New York City at 128.
This means that homes in Beaverton—in terms of living expenses—are right up there with some of the most high-end residential areas in the country. But this pricing point makes sense when you factor in everything Beaverton has to offer: the intersection of luxury living and high tech opportunity found in few other places.
How Do Housing Costs in Beaverton Compare to Other Cities?
Home prices range widely around the United States, and even within specific regions like the Pacific Northwest. For example, the median home price in Portland is around $550,000, while homes for sale in Vancouver, WA, have a median list price of around $520,000. Just a few hours away in Seattle, the median home price rises to around $790,000. Beaverton's median home price is around $650,000, placing it somewhat in the middle of this spectrum of regional housing prices.
As for the state of Oregon, home values hover around the mid-$400s. Given everything Beaverton has to offer in terms of its location and amenities, its homes are placed at a very attractive pricing point. In addition, being a suburb, buyers tend to find that they get more home for their dollar in Beaverton.
Median Home Price in Beaverton
There are 13 different incorporated neighborhoods in Beaverton. As mentioned, the median home price for the overall area of Beaverton is typically around $650,000, but home prices vary widely depending on the subdivision. In Beaverton's most expensive neighborhoods, such as West Slope, Sexton Mountain, and Five Oaks, typical median home prices can range from $675,000 on up to $825,000 and beyond. In more affordable Beaverton neighborhoods like Central Beaverton, Neighbors Southwest, and South Beaverton, median home prices generally range from $386,000 to $658,000, with occasional lots falling above or below those prices.
There are also condos, townhomes, and apartment communities sprinkled throughout Beaverton, although the unincorporated areas—where Beaverton's suburbs transition to forests and farmland—are mostly large lots and luxury homes.
Median Rent in Beaverton
Some estimates place the median rent for Beaverton residents at around $1,500, while the average rent in Beaverton comes in higher at a bit over $1,800, a figure pulled up from the median rent by approximately 30% of renter occupied units with a monthly rent greater than $2,000. Five Oaks, Tanasbourne East, and Triple Creek apartment communities are all on the higher end of the spectrum (around $1,800 on average).
Beaverton renters typically pay slightly more than they would in Portland ($1,700), and more than the statewide average of $1,200. To get a little more nuanced, Beaverton studio apartments typically rent somewhere around $1,400, one bedrooms at $1,600, two bedrooms at a bit less than $1,900, and 3 bedrooms at around $2,400.
Beaverton Utilities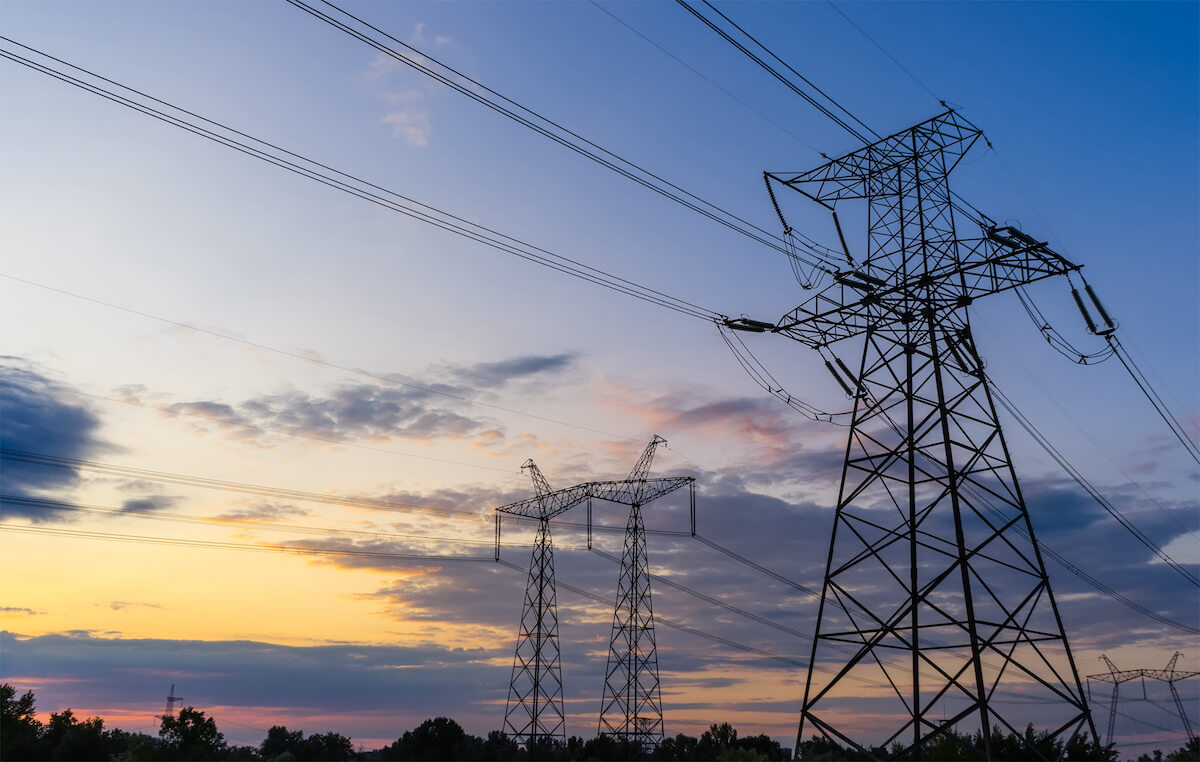 Utility costs always relate to the weather, since hot weather calls for air conditioning and cold weather calls for heat. But the weather in Beaverton—and Oregon in general—is milder than in many other parts of the country. Spring and summer months usually hover in the 60- and 70-degree range, occasionally going into the 80s. Fall and winter months usually hover in the 40- and 50-degree range, occasionally dipping down into the 30s. This pleasantly moderate weather might be why Beaverton residents spend 28% less than the average American on electricity, at an average of $132 per month or around $1,584 per year.
Water in Oregon is on the more expensive end compared to other states, with some estimates suggesting an average monthly Oregon water bill of $75, which places Oregon in the top 10 most expensive states. In Beaverton, the exact cost of 100 cubic feet of water costs $5.40, but the ultimate monthly expense will depend on household size.
As far as other utilities go, some estimates place a typical Beaverton phone bill at around $175, which is higher than the national average of $114. Home insurance will also vary with the size, age, and materials of a home, but many estimates place it at a very low monthly cost of $30 to $50, for a total of $350 to $600 per year. Oregon isn't known for its natural disasters, and this likely impacts home insurance prices.
Food Costs in Beaverton
Oregon is known for its food culture, and Beaverton doesn't disappoint. As one of the largest and most populated suburbs of Portland, Beaverton has a wide range of culinary establishments offering foods and experiences for every palette. Generous city grants have brought Beaverton into the sights of Portland restaurateurs, resulting in an Beaverton restaurant boom.
Restaurants
The Portland metro area is known for its food culture: farm-to-table eateries, food trucks, international cuisine, you name it, Beaverton residents have it. Whether you like Chinese food or a juicy gourmet burger, entrees will typically run you around $15 to $16 per plate. Although your check will depend on how many people are ordering food, a restaurant bill for a three-course meal could run around $50 to $60 at most eateries. In terms of other staples, a cup of coffee might average around $3, a pint of beer could be $6, and a fast-food burger might be around $5.
Groceries
Grocery costs in Beaverton are typically around 9% higher than in the rest of the country. Total grocery bills per month will depend on household size, but one barometer is the cost of individual items. Eggs generally run around $1.75, a gallon of milk $2.50, and a loaf of bread $3.80. To provide some larger context, certain estimates suggest that the average cost of groceries nationwide is $355 per month. The greater Portland area (of which Beaverton is a part) averages about $375 per month, which is slightly more expensive, but not by much.
Transportation Costs in Beaverton
Gas is generally more expensive in Beaverton, averaging around $5.40 per gallon—but you'll never have to pump it yourself, since it's illegal to pump your own gas in Oregon. Moreover, residents of Beaverton can enjoy a relatively close commute to Portland. Generally speaking, the distance between Beaverton neighborhoods and the heart of Portland ranges from 9 to 12 miles. To put some things in perspective, the national average gas price is around $3, and in the state of Oregon, closer to $4.
On the other hand, the robust public transportation system can save Beaverton residents plenty of gas money. Beaverton is connected to downtown Portland via the MAX light rail system. There's one station at the north end of Beaverton with an extensive lot that commuters can park in. A one-way ticket is $2.50, while an annual pass is $1,100 for an adult. Compare this to the cost of riding the subway in New York ($2.75 one-way, $1,524 for an annual pass), and you'll see that public transit in the greater Portland area is quite affordable.
Another transportation-related cost is, of course, car insurance. It has been estimated that the average cost of minimum coverage car insurance in Oregon is about $625 annually and full coverage is around $1,371, compared to the statewide averages of $545 and $1,771, respectively.
Health Care Costs in Beaverton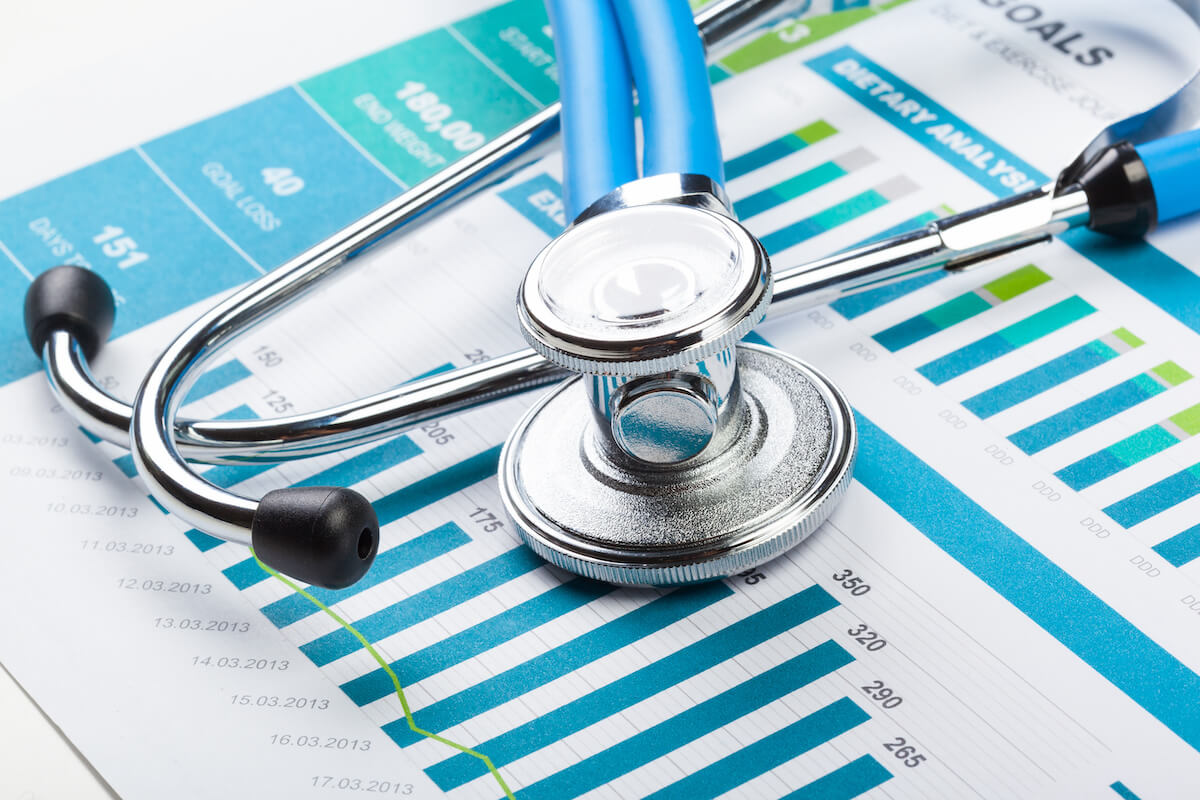 Health care in Beaverton is about 8% more expensive than the national average. A typical doctor's visit can average around $128. A trip to the dentist may be around $109, while an optometrist may cost $118. If you have pets, a vet visit can average $62. The out-of-pocket cost for prescription drugs averages around $509.
However, just as it would in many other places, medical insurance will cover many of these costs. Beaverton employers include many large corporations in various sectors, from sporting apparel to technology, and these and other employers typically offer good health care plans. For residents who need subsidized health care, the ACA makes this possible through the Oregon Health Markets website.
To put Beaverton's medical expenses into perspective, health care costs for Oregonians generally average around $9,625 per person, making Oregon's average health care expenses a very low 43rd in the nation. Out-of-pocket health care insurance generally costs Oregonians an average of $443 per month or $5,320 annually, which places it right in the middle of a nationwide health insurance cost spectrum ranging from Maryland at $338 to West Virginia at $712. Remember that there are also HMO plans like those offered by Providence and Kaiser, the latter of which has two large clinics in the Beaverton area.
Child Care Costs in Beaverton
Child care can be a significant expense, and total childcare costs will depend on the number of children in the family, their ages, and the type of childcare involved—whether it's a daycare, preschool, a nanny, or an intermittent babysitter. For a broad estimate, the annual child care expense for a four-year-old child in Beaverton is typically around $11,100. Compared to the equivalent statewide average in Oregon, around $9,380, and the national average, about $8,900, shows that childcare costs are slightly higher than both the state and national averages. The cost of a nanny in Beaverton will typically range from $17 up to $40 per hour.
Two of the top 20 private schools in Oregon are located in Beaverton. St. Stephen's Academy is a K-12 institution with an average tuition cost of $8,950. Valley Catholic School is also a K-12 institution with an average tuition of $13,395.
Entertainment Costs in Beaverton
Oregon is known for its 0% sales tax, so if retail therapy is your go-to form of entertainment, you'll enjoy avoiding sales tax entirely. If you like basketball, tickets to see the Portland Trail Blazers will generally range from $52 to $278 on the lower level (not including courtside) and $16 to $40 on the upper deck. Baseball fans can take some AAA action with the Hillsboro Hops (tickets start around $10) or the Portland Pickles (tickets start around $10).
There are many cultural attractions in the greater Portland area. The Lan Su Chinese Gardens are an incredible urban oasis with an entry price of $14. The Portland Art Museum features an incredible array of Asian, American, and Native American artworks, with entry admission starting at $25. The Oregon Zoo is a 64-acre facility in the rolling hills between Beaverton and Portland, featuring elephants, polar bears, and dozens of conservation-focused exhibits; entry prices start at $24.
For music fans, nearby Portland is also the place to catch big performers like The Eagles, Harry Connick Jr., and Bruce Springsteen, with venue tickets ranging from $100 to $200. If you're looking for a more low-key experience, you're in luck; Oregon is known for its Bohemian coffeehouse culture of open mics and live music nights, so keep an eye out for performances at your favorite local drinking hole.
Beaverton Salaries
The median household income in Beaverton is approximately $82,380. However, average household incomes do vary from neighborhood to neighborhood. In West Slope, the average household income is around $117,000. In both Neighbors Southwest and Sexton Mountain, the average household income hovers at around $109,000. The average household income in Five Oaks is about $98,000.
As you can see from these numbers, household incomes around Beaverton are usually higher than the median household income in Oregon as a whole (around $70,000) and the national median household income (around $70,800). While the cost of living in Beaverton is (as mentioned) around 26% higher than the rest of the country, this disparity is more than compensated for by the higher-than-average household incomes.
While Oregon does not have any sales tax, public services are paid for by an income tax rate that's on the higher end of the nationwide spectrum, with a graduated tax bracket starting out at 4.75% and going up to 9.90%. Beaverton's effective property tax rate is 1.27% of a home's assessed value according to Washington County, which results in a median annual property tax payment of about $4,485 for the median home value of around $352,000.
Minimum wage in the Portland metro area is $14.75, and $13.50 in the state of Oregon overall. The suggested livable salary for Beaverton is a household income of at least $72,000. Luckily for job searchers, Beaverton boasts a collection of big-name employers like Nike, Columbia Sportswear, IBM, and Intel. Other major employers in the area include Providence Healthcare, Kaiser Permanente, Legacy Health, Fred Meyer, and Wells Fargo.
Beaverton: Where the Price is Right
Beaverton's cost of living is higher than Portland in many areas, and the greater Portland area is the 17th most expensive metro area in the U.S. These findings make it clear that Beaverton is one of the more expensive neighborhoods in the United States. But these higher living costs are more than compensated for by ample economic opportunities, if the median and average household incomes throughout Beaverton have anything to say about it.
Beaverton is a highly desirable suburb that is comfortably close to Portland for commuting purposes during the week and cultural excursions on the weekend. It's also right near the attractions of the Willamette River Valley, which include hundreds of wineries, farms, and lots of natural scenery. All in all, Beaverton residents enjoy first-rate amenities, and there are few other places in Oregon or the entire country where residents can enjoy such an excellent work-life balance. Between big-name economic powerhouses and the vibrant lifestyle Beaverton offers, you might find the cost of living in Beaverton to be right on target.