4 Exciting Yet Affordable Designs for Your Backyard
Posted by Jordan Matin on Sunday, December 5, 2021 at 10:27 AM
By Jordan Matin / December 5, 2021
Comment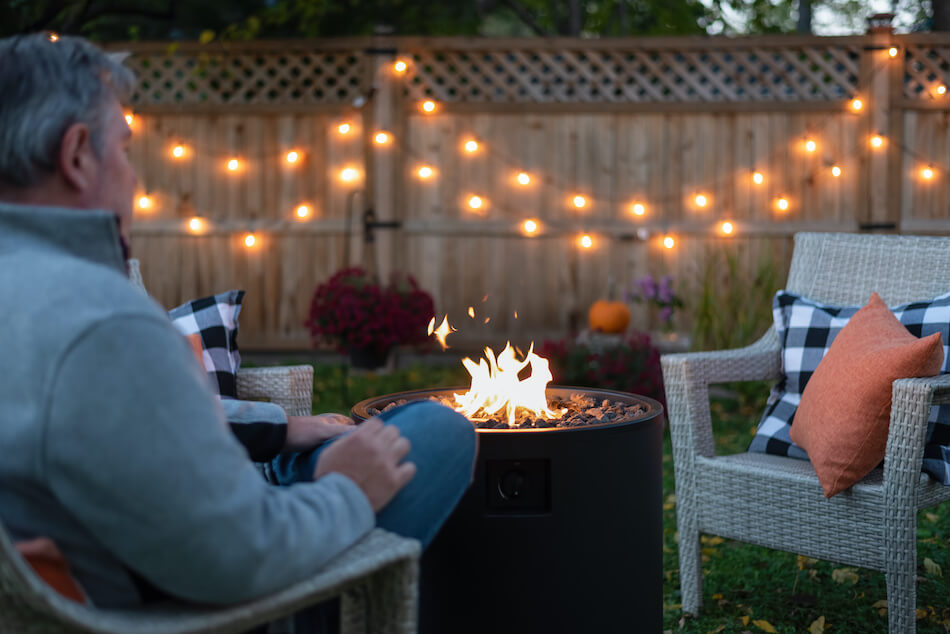 Are you ready to give your backyard a great new look? Backyards can add stunning beauty and an enjoyable atmosphere to your home. They give you more space to live and play. Best of all, backyards don't have to be expensive to be beautiful. Simply adding things like outdoor furniture and lighting can make your backyard area stand out. You can start small when first creating a new backyard design. Plus, you can't rush perfection when it comes to building your dream home.
Keep reading to learn about four backyard design ideas to turn your conventional property into an oasis without spending a fortune.
Add a Stone Path
The path of least resistance is usually a good one to take. Stones provide a functional yet elegant foundation to walk along throughout your backyard. Are you constantly battling weeds in your backyard? By adding a stone path, you limit the number of weeds that will grow while adding to your overall backyard design. Talk about killing two birds with one stone!
There are a variety of stone paths to choose from. They range in stone size, color, texture, type, and shape. The sky is the limit. This is where you get to put your spin on the design of your backyard. Choose stones that best fit your style and the look of your design. If your property has the proper layout, consider wrapping the stone path along the side of your house. This allows you to access different areas of your yard without having to get your feet messy in the grass or dirt.
Firepit Area
Experience cozy nights in your backyard when sitting around a firepit. These can range from small firepits to larger, more elaborate setups. You can make it as quaint or grandiose as you prefer! The larger your firepit area is, the more value it will add to your home. If you plan to sell your house in the future, backyard features like a firepit will help. Firepits act as the centerpiece of a backyard. Homeowners that enjoy hosting will oftentimes invest in a firepit for their property.
If your dream is to have a large firepit area in your backyard, know that it doesn't have to happen all at once. Start by ordering a firepit. This can be fueled by propane, or you can purchase a natural pit for firewood. From there, you can continue to add different outdoor furniture pieces to this area. Let your design dreams shine through as you create the perfect, cozy space for your backyard.
Landscape with Mulch
Landscape with different wood chips, coconut fiber, cypress bark to spruce up the landscaping of your backyard. These materials are lighter than stone, allowing you to easily haul and spread them. However, it's important to note that mulch decomposes over time. You will need to add more mulch every few years to maintain your backyard's vibrancy and aesthetic.
Mulch comes in different colors, which many homeowners aren't aware of. You won't find bright pink mulch. What we mean is that there are different shades of brown that you can use to add to your property's design. Mulch can lose its color over time if too dry. On the other hand, if mulch stays overly damp, you can experience mold and other issues. Although adding mulch comes with maintenance, it adds a beautiful layer to your backyard design.
Paint the Fence
For those with wooden fences around their properties, consider adding a fresh coat of paint to make them pop. Your backyard will completely transform by painting your fence with fresh, bright colors. White is a standard color that many people use when painting their fences. Of course, consider your surroundings and what would look best before committing to a color. This includes considering the color of your house as well.
Painting your backyard fence can be a fun activity for the entire household to participate in. If you get bored of a particular color, you can always switch things up. Many homeowners paint their backyard fence every 1-2 years. Fresh paint makes almost anything look new. Consider it as an inexpensive way to redesign your backyard.
Get Creative with Backyard Designs
There is no limit to the number of creative ideas you can explore when designing the backyard of your house. Consider the following affordable designs when preparing to revamp your backyard's look. You can implement these designs to a small degree or go all-out. That is entirely up to you, the homeowner. Designing your home gives you the creative freedom to make things exactly how you like them. Don't be shy when designing your backyard!