4 Major Things to Watch for on a Home Inspection
Posted by Jordan Matin on Monday, December 28, 2020 at 11:31 AM
By Jordan Matin / December 28, 2020
Comment
Getting your first, real offer on your home is an exciting thing; however, there's still more to do in the process of selling. One of the biggest tasks to accomplish is the home inspection. Any smart home buyer will likely want to inspect whatever home they're interested in to see if there are any major flaws to take into consideration. While there are things that occur beyond your control, there are ways to prepare yourself and perhaps prevent the worst from happening during the inspection.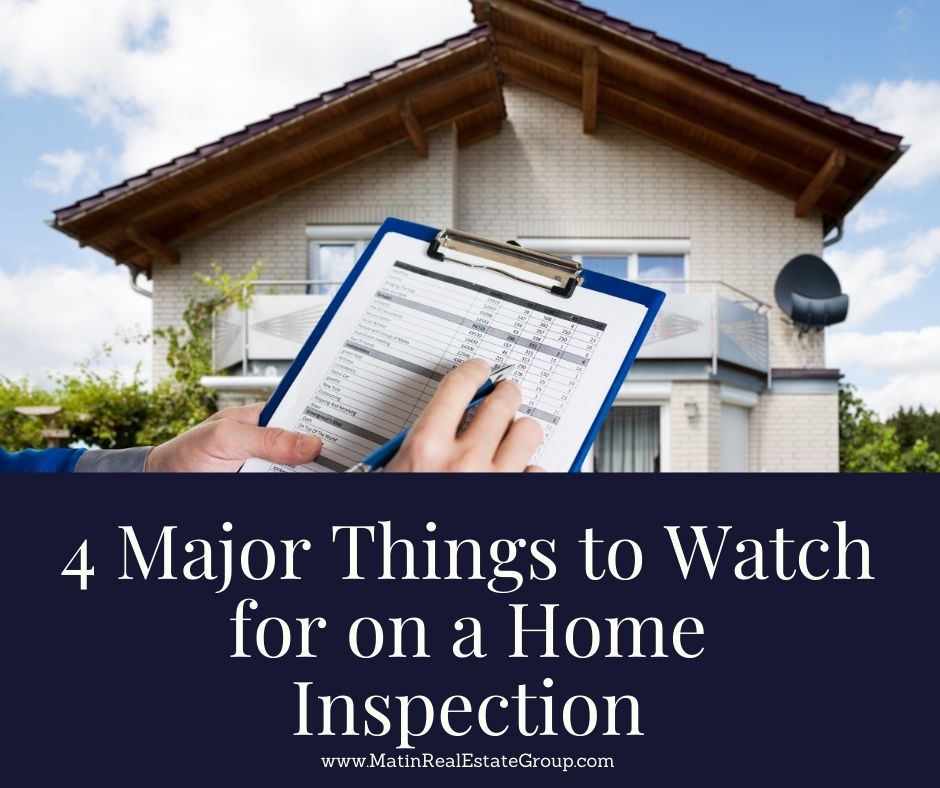 Water damage
Unfortunately, one of the most common and damaging effects to a home is the water that can build up over time. Checking things like the gutters and spouts, along with the ceiling for any stains, and other areas where water can creep in can reveal any important areas that need to be addressed. It's crucial to find these details as major water damage can indeed turn away a potential buyer.
Read More: Tips for First Time Home Buyers
Foundation
When the foundation of the home is flawed, the rest of the home is flawed as well. That's why it's important to ensure the stability of the foundation so that the new owners will be able to rest easy knowing their new home will last a long time. Having a corroded foundation can really break the bank, and that is certainly not what you need during the process of selling a home.
Deck
If you currently own a wooden deck, you'll definitely want to check and make sure the quality is stable and the wood is in fine condition. While decks can certainly add value to the sale of a home, a deck in poor condition can just as easily devalue the home. Whether it's replacing the boards or applying new treatment to the wood itself, make sure your deck is taken care of before having it inspected.
Electrical system
Any electrical system needs care and attention, so make sure you keep a close eye on the integrity of your system. If an inspector finds a serious flaw, it could set you back thousands of dollars, particularly if you live in a rather large home. If your home's heating and air run on electricity, you'll certainly want to make sure its lifespan is in good shape.
These are just a few areas of your home to keep an eye on when you're in the process of selling your home. Saving back money over time to improve or fix certain issues now can save you from a load of trouble in the future.
Contact us any time for information on Portland homes for sale and real estate in the Portland metro area.